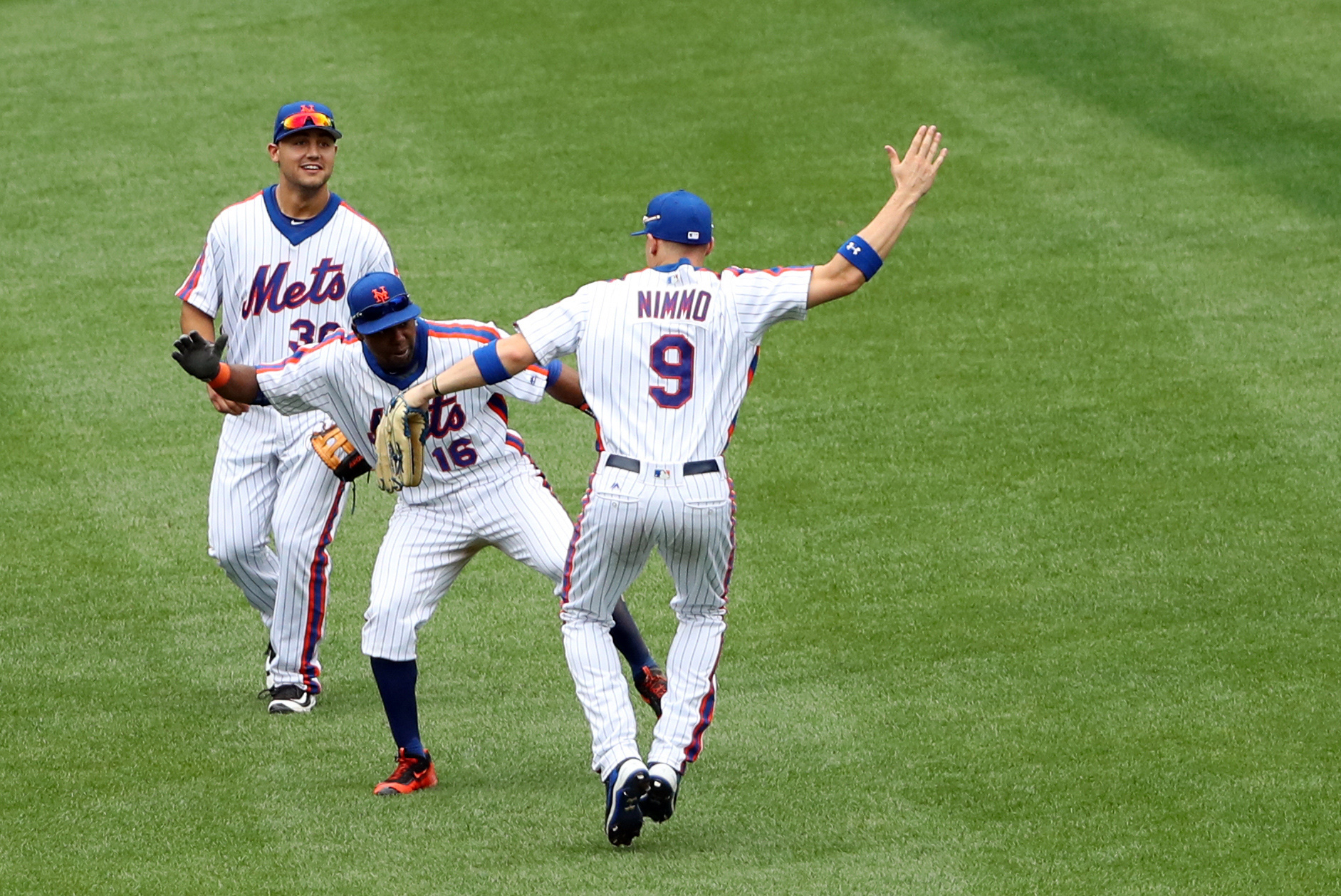 In-House Options
T
wo internal players are in line for much more playing time if the Mets don't resign Cespedes or get a significant replacement for him: OFs
Michael Conforto
and
Brandon Nimmo
.
Fans were surprised to see the usually cautious Mets front office call up Conforto during his very first professional season in 2015, but the then-rookie did not disappoint. In 56 games, the smooth-swinging lefty hit .270 with nine homers, 14 doubles, and a .335 OBP – strong numbers for anyone, but especially for a guy who was in college just a calendar year prior.
The all too real 'sophomore slump' attacked in 2016 as Conforto was sent to AAA Las Vegas for part of the season to help him work out of his struggles. During his time in Queens, though, he did amass decent power numbers with 21 doubles and 12 homers in 304 ABs, although he did sink down to a .220 average. Conforto featured some ability to play all three OF spots too, showing versatility to Mets management.
Nimmo has been a top prospect in NY's farm system since 2011, profiling as a fast, capable outfielder, who, with some weight training, could fill out his 6'3″ frame to become a strong gap-to-gap hitter. At 205 lbs, Mets brass felt confident enough to pull him up to the majors in 2016, where he hit .274 over 32 games.
Although he may not be totally ready to take over a starting job, a combination of Nimmo, Conforto, and Granderson could help fill the possible OF gap left by Cespedes. If the Mets choose to sign the likes of Encarnacion, 3B Justin Turner, or really anyone who isn't an outfielder, Mets fans can expect to see a combination of the above three, along with Jay Bruce, patrolling the Citi Field outfield grass next season.
Chris Thompson covers the NY Jets and NY Mets for Elite Sports NY. You can interact with him on Twitter @Time2Topher.