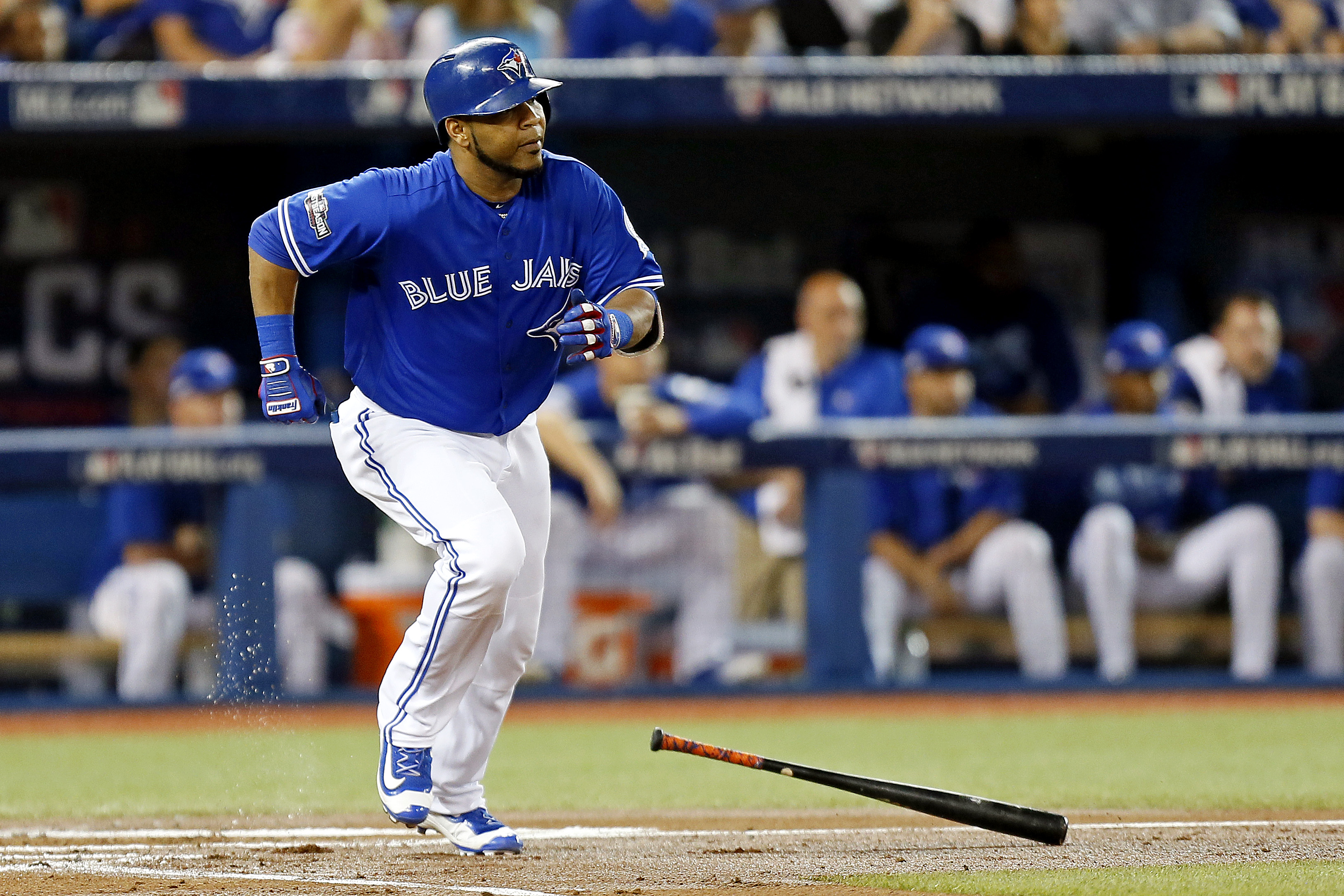 Edwin Encarnacion
O
n the surface, 1B
Edwin Encarnacion
, while obviously a great hitter, doesn't really fit what the Mets are looking for this offseason. 1B
Lucas Duda
is due to be back by Spring Training and, for the future, prospect 1B
Dominic Smith
isn't far off from the majors.
But Duda has been a very streaky bat for the Mets since taking over the starting role a few years ago, while Encarnacion has been very consistent. In fact, the 33-year-old has had at least 34 HR and 98 RBI in each of the last five seasons, with no average below .263 during that time.
Encarnacion's signing would most likely mean the Mets would be done with Duda, or at the very least he might be a bench/platoon player in LF, although his defense is below average there.
Even with Encarnacion in his mid-30s, he will still command a multi-year deal and will no doubt get paid some big numbers. So Alderson will need to pay up if the Mets want him in the lineup on Opening Day 2017.