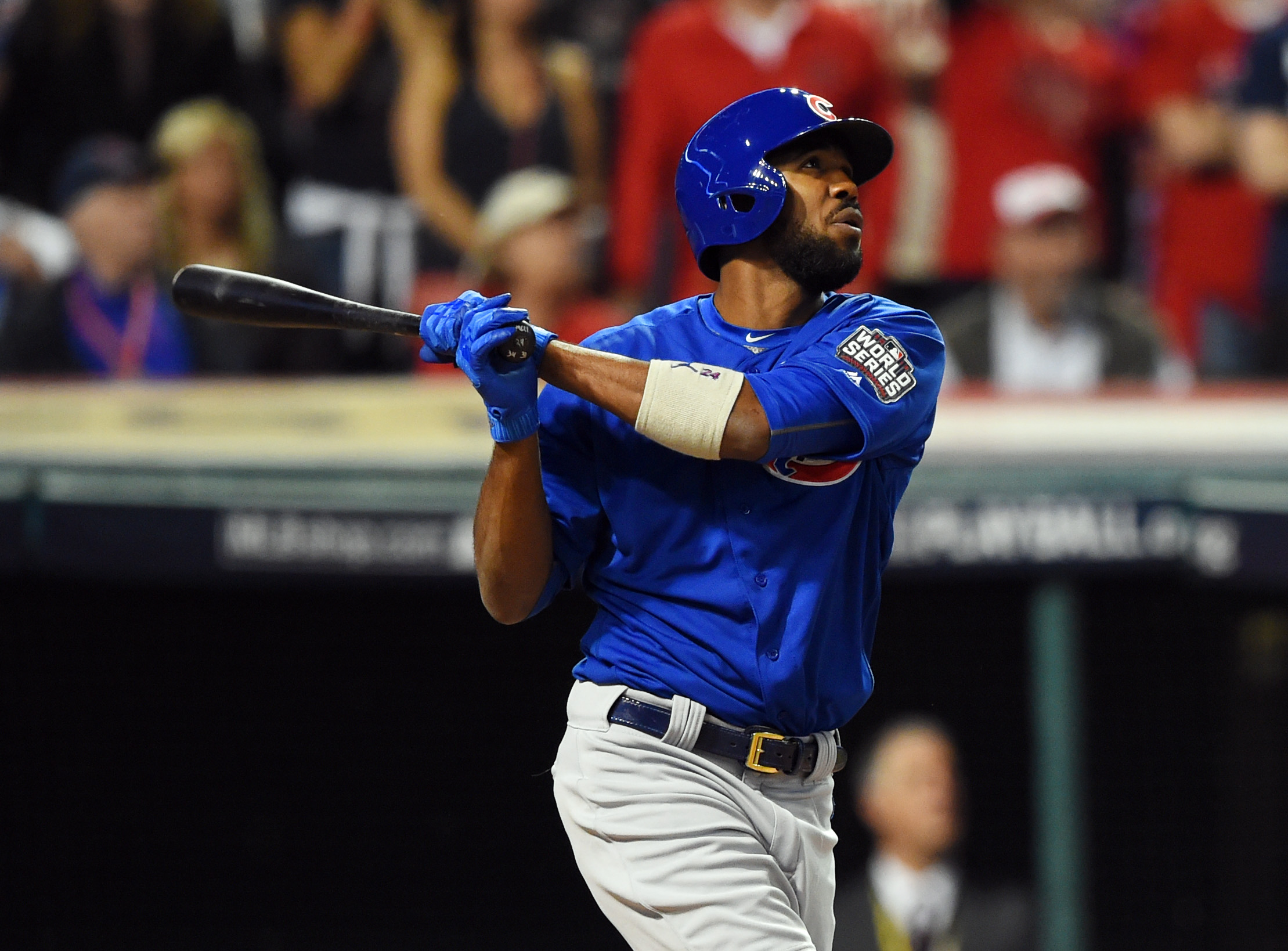 Dexter Fowler
Cubs free agent OF Dexter Fowler could be an intriguing, possibly lower-cost option for the Mets. By signing Fowler, they would finally have a true centerfielder, as Curtis Granderson, Cespedes, and even Michael Conforto all spent time there last season.
The one time Rockies prospect was a valuable lead-off bat for Cubs manager Joe Maddon during their championship 2016 season, something the Mets have lacked since Jose Reyes was in his prime.
In just 125 games, Fowler posted 84 R, 13 HR, 48 RBI, 13 SB, with a .276 average and a .393 OBP. In actual words, he can do a little of everything.
That sort of consistency ahead of the Mets middle-of-the-lineup hitters would go a long way in bringing the streaks characteristic of the 2016 season to a halt. So, although he may not be the one big bat to replace Cespedes's production totally, he could make the Mets a much more well-rounded lineup.