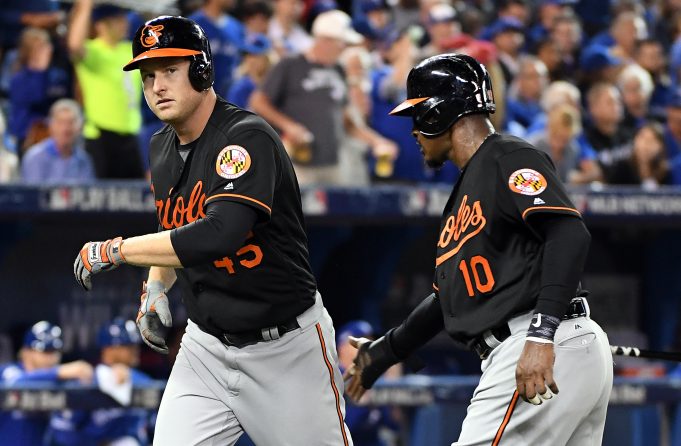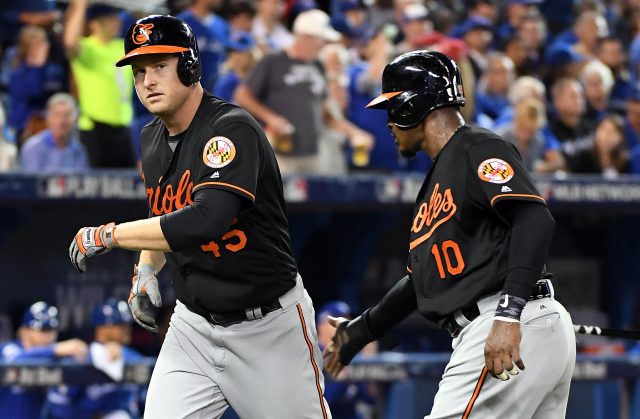 Mark Trumbo
Baltimore Orioles free agent OF Mark Trumbo is coming off a career season as the premier power hitter for manager Buck Showalter. He produced 47 HR, 108 RBI, and a .256 AVG, while also making the All-Star game.
Trumbo's bat, if he can recreate the magic and consistency he displayed in 2016, would possibly outperform Cespedes's production of last season. What remains to be seen, though, is whether Trumbo can be a lineup's premier bat, being that he was protected by big hitters 1B Chris Davis, 3B/SS Manny Machado, and CF Adam Jones in Baltimore.
For Mets brass, the downside to Trumbo is that he's much more of a "hit or miss" type batter than the Mets typically go after in free agency or breed in their farm system. But with the pure power he possesses, even in a pitcher's park like Citi Field, Trumbo could be a big help for a sometimes stagnant Mets lineup.
The Mets would need to buck up and pay for Trumbo if they want him, though, as worse teams will overpay for anyone who has hit over 40 homers the season prior.