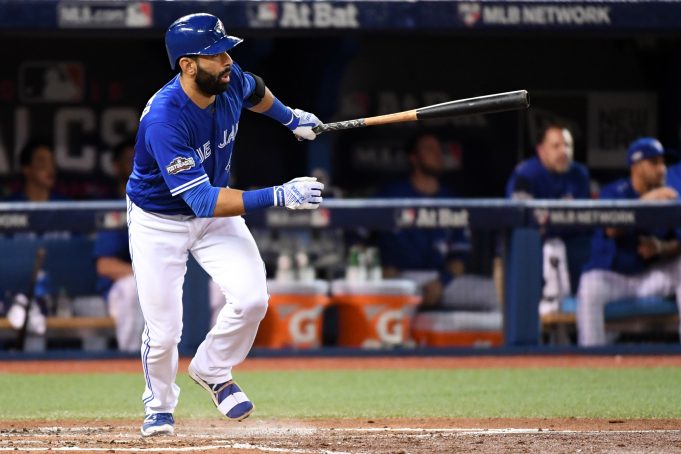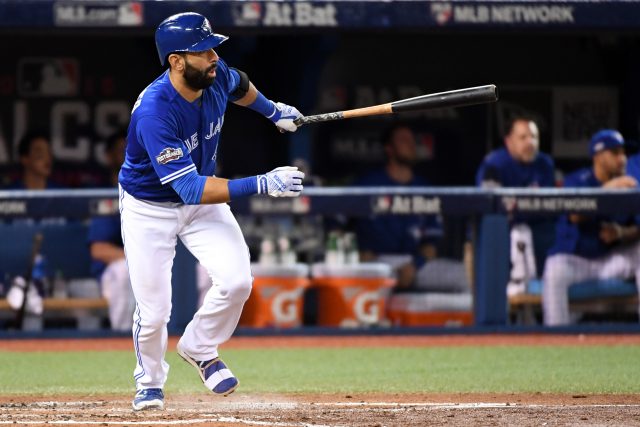 Jose Bautista
A
s of now, this is the most "real" signing scenario for the Metropolitans, as NY Post journalist
Mike Puma
 reports that the Mets' front office has officially reached out to
Jose Bautista
's management, starting the dialogue on a possible future deal.
The slugging 3B and RF is coming off a down season for the Toronto Blue Jays, during which he batted .234 with 22 homers and 69 RBI. While those aren't terrible numbers, they are disconcerting when you consider the past stats Bautista has put up, combined with his 36-year-old age.
Over the course of eight full seasons with Toronto, Bautista amassed 262 HR and 691 RBI, paired with a .261 AVG. When split per 162 games played, that equates to 41 homers and 106 RBI a season. He also garnered three Silver Slugger awards, six All-Star appearances, and placed in the top-10 in AL MVP voting four times during his time with the Jays.
Bautista has had his share of defensive issues in his career, though, as he currently ranks 23rd on the active outfield errors list with 33. His arm, however, is something for runners to hold back on, as he has 86 outfield assists, good for ninth on the active player's list. But even with no DH spot for Bautista in an NL lineup like the Mets, he could still be a solid, impact bat in the fourth, fifth, or sixth hole for manager Terry Collins.
It would be a mistake, though, for fans and the front office alike, to expect a production renaissance for Bautista in 2017 and beyond. He's just not the same guy he once was during his MVP level seasons of the past.