Only days after the World Series has ended, Sandy has made some moves. We take an early look at the New York Mets roster for the 2017 season.
A
fter making the playoffs in consecutive years for only the second time in franchise history, the
New York Mets
appear to be on the up and up. But there are a lot of roster moves to be made to lock in another successful season in 2017 – some of which have already begun.
In the biggest news, general manager Sandy Alderson and the Mets have elected to pick up outfielder Jay Bruce's 13$ million team option on the last year of his contract. This was done to combat the very expected opting out of slugger Yoenis Cespedes from his current Mets deal, due right now to pay him $47.5 million over the next two years.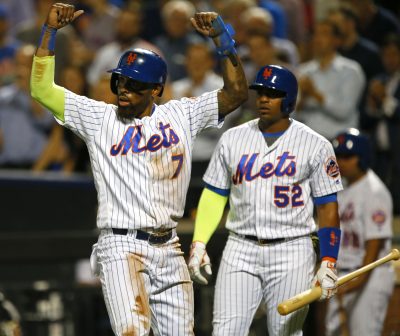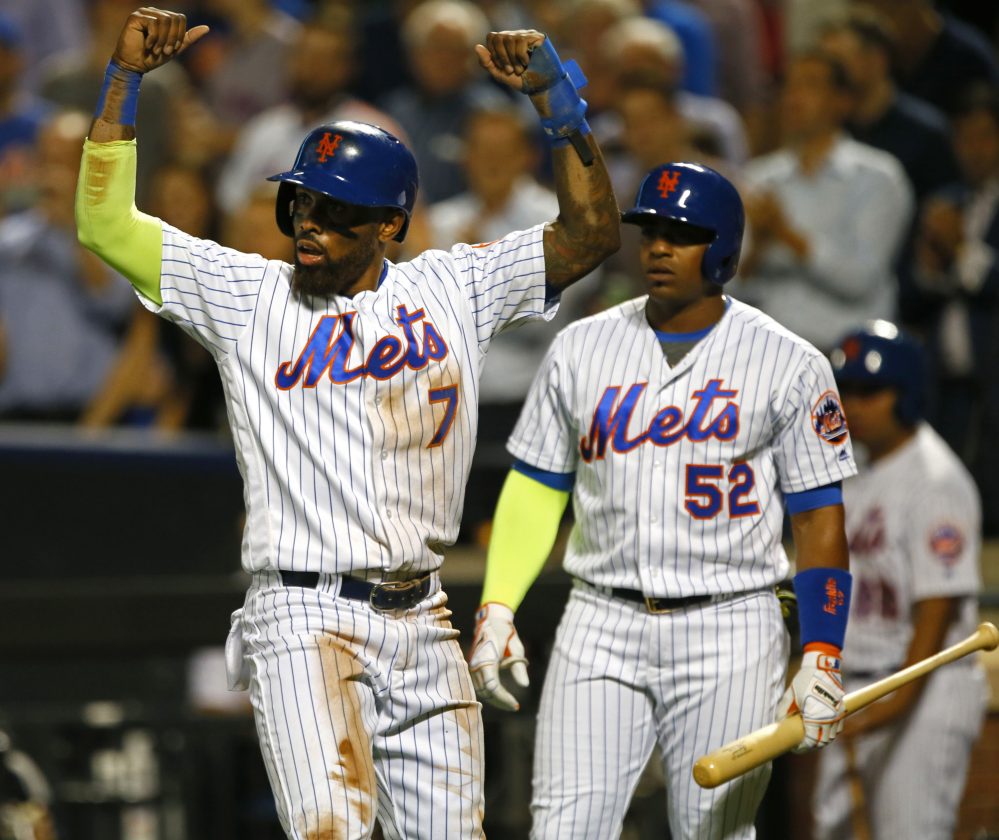 The Mets have also picked up the MLB minimum option on infielder Jose Reyes after he posted 13 doubles, eight homers and a .267 average in just 60 games. Reyes' presence atop the lineup seemed to spark a hitting renaissance for the team towards the last couple months of the season.
Second baseman Neil Walker has officially become a free agent after an injury-shortened, but successful campaign in 2016. According to ESPN's Adam Rubin, the Mets intend to make Walker a one-year, $17.2 million qualifying offer. This means if he signs elsewhere, the said deal would result in a draft pick for the Mets. In-house options poised to take over for Walker if he leaves are Reyes, T.J. Rivera, Wilmer Flores and Matt Reynolds.
Lefty Jonathan Niese's $10 million team option has also been declined following his trade to the Pirates for Walker and subsequent trade back to the Mets for southpaw Antonio Bastardo last season. Niese hasn't been the same pitcher the past couple of seasons, leading to Alderson's decision to let him go.
Pitchers in Jerry Blevins, Bartolo 'Big Sexy' Colon, Fernando Salas and Jim Henderson have all been officially declared free agents as well.
Blevins had a great season out of the 'pen for manager Terry Collins, posting a 2.79 ERA in 73 games. Alderson reportedly wants a true lefty specialist to pair with southpaws Josh Smoker and Josh Edgin next season. If the price is right, Blevins could remain that arm.
Colon and his rubber arm have been an unexpectedly long and prosperous investment for the Mets since they signed him three years ago. In 33 starts last season, the 43-year-old posted a 3.43 ERA and will very possibly return in 2017. A roster can never have enough pitching depth and Colon can provide whatever TC and the Mets need.
Come on, #Mets. Bring Big Sexy back! https://t.co/ClpirxyvrA

— Elite Sports NY (@EliteSportsNY) November 3, 2016
A waiver wire pickup, Salas was a valuable late game righty to pair with eighth-inning man Addison Reed. In 17 games with the Mets, he posted a 2.08 ERA with a 0.63 WHIP. Again, if the money is right, Alderson would love him back.
Henderson was solid early in the season, but his low stamina came into effect later, limiting his game time every month more and more. He did, however, end 2016 with 11 holds, so the ex-closer should garner some attention from a few teams.
Bench players in 1B James Loney, OFs Alejandro De Aza and Justin Ruggiano, and INFs Kelly Johnson and Eric Campbell all have been declared free agents.
It wouldn't be surprising to see the Mets stash Loney and Johnson somehow due to 1B Lucas Duda's health and inconsistency, along with Alderson's apparently insatiable need to trade for Johnson every season. They were both very valuable role players for the Mets and could remain so in 2017 as well.
Campbell, De Aza, and Ruggiano all sparingly played last season and are therefore unlikely to return next year. The Mets farm system has an abundance of young talent who will help replace them in 2017.
Chris Thompson covers the NY Jets and NY Mets for Elite Sports NY. You can interact with him on Twitter @Time2Topher.