New York Mets closer Jeurys Familia was arrested for domestic violence but there's room to repair his image. Just ask one of his teammates.
I
n a stunning twist of events,
New York Mets
closer
Jeurys Familia
was arrested this week for a domestic violence incident.
The news showed that the victim suffered bruises and scratches on her chest and other parts of the body.
This was really shocking considering Familia has been considered one of the "good" guys in baseball and one who does a lot for the community. Not to mention, he recently was one of the sports figures to appear in an anti-domestic violence video on youtube, claiming that he was not a fan of domestic violence.
His ads from the video will be removed immediately and Major League Baseball will look into it and possibly do something about it, like a suspension to start the upcoming season.
So, Familia's image will be affected and people will look at him differently this time around as a person but that doesn't mean that the Mets ninth inning can't redeem himself.
All Familia has to do is look at one of his teammates and how he has fared since coming back to the Mets. It is his fellow Dominican Jose Reyes.
Reyes, as we all know, went through a similar thing exactly a year ago at this time. While with the Colorado Rockies, Reyes was also arrested for domestic violence to his wife. Fortunately for him, his wife did not press charges, saving the current Mets infielder from further damage. Nevertheless, Major League Baseball suspended Reyes 52 games to start the 2016 season.
Following his suspension, the Rockies decided not to keep him considering his domestic violence incident, along with his supposed declined skills at that time.
Needing more speed and spark plug, the Mets decided to jump into the fray and retain Reyes, creating some mixed feeling among fans.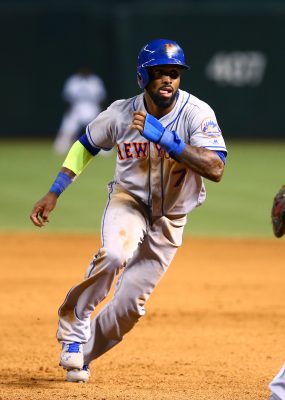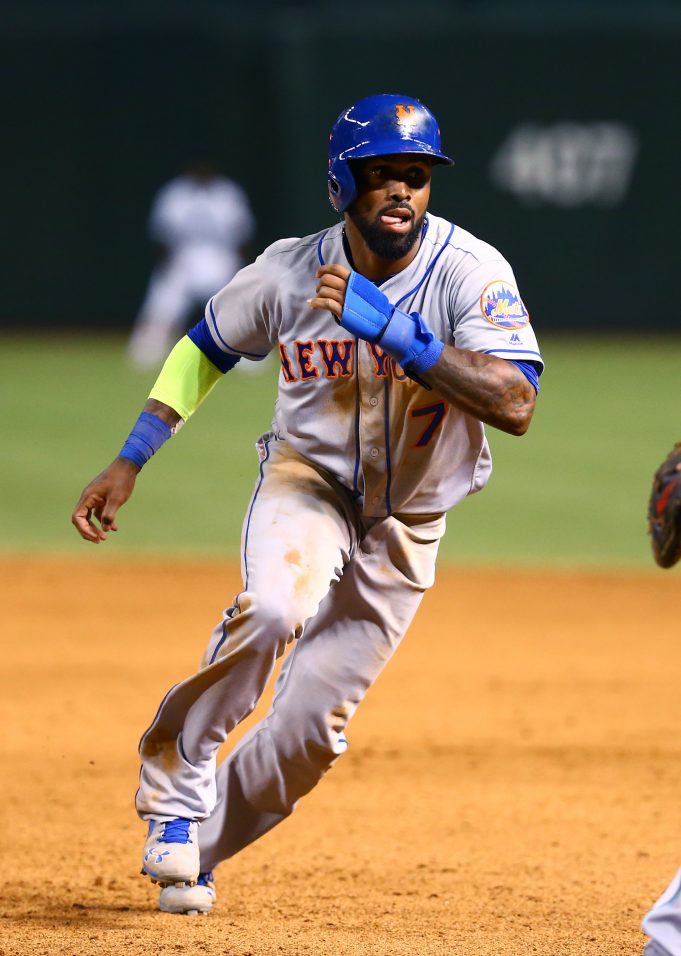 Reyes started his career with the Mets in 2003 and was one of the best position players to ever don the orange and blue jersey. He hit, ran, brought energy to the team and played stellar defense at shortstop. He was always a good citizen too with his smile and enthusiasm.
When he became a free agent in 2011, the Mets decided not to bring him back, citing his constant leg injuries as a big reason not to give him a long-term deal.
Reyes ended up signing one of those with the Miami Marlins and his career started going downhill ever since which sort of reached rock bottom in 2015 with the Rockies with his declined play and his domestic violence incident.
Just like Familia, Reyes news was equally stunning too, considering his joyful nature in his personality. Despite his incident, the Mets decided to give him a second chance and Reyes has made the most of it.
In his first press conference since rejoining the Mets, Reyes quickly showed remorse, apologized for his incident and said that he would get his act together. He has backed those words up and has quickly become the player that he sort of once was in his previous stint with New York.
Reyes matured into a fixture at the leadoff spot once again, providing much-needed speed at the top of the order and a spark on the basepaths.
The Mets offense benefited when he got on the base, setting things up for the middle of the order. He has also played stellar defense at third base, considering he hardly played there before.
Most importantly, Reyes was a good figure as a person, flashing that smile and enthusiasm that Mets fans knew and loved about him in his first go around in Flushing.
By the end of the 2016 season, Reyes was a forgiven man. Fans adored him once again and treated Reyes as if he never committed the domestic violence.
So if Reyes can fix his image, Familia certainly can too. He has already proven himself to be a great reliever, posting 43 saves and 51 saves in 2015 and 2016 respectively. His 51 saves this season led the league.
Familia has also done a lot for the community, especially for the Dominican Republicans, inviting kids to games and so on.
That's how stunning this news was but based on how Familia fared in the past, there's no reason why he can't bounce back and be the guy he once was and was loved by many.
So I hope he feels really remorseful about this and really is committed to change his ways. If he does and he pitches like the closer he was for most of the year, there's no reason why he won't be forgiven and that he won't be the same impact player that he was since he came into the league.