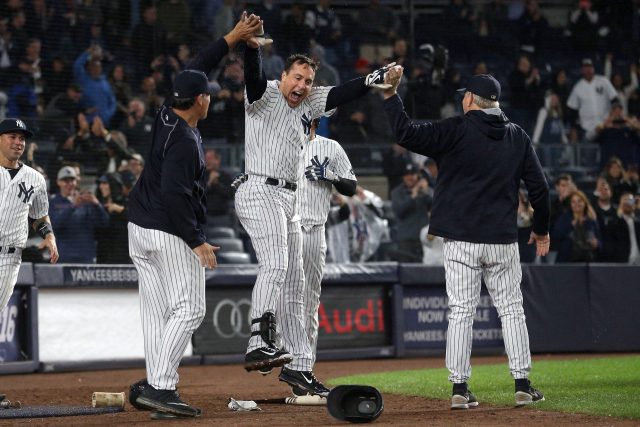 Never Give Up:
How many times this season have we sat and watched the Yankees roll over and give up when losing by a few runs?
The answer? Far too many times.
The attitudes we've seen on the Yankees when they're losing are looks of defeat and exhaustion. When the Indians and Cubs are losing, they are hungry. They are eager to get out there and make the game close and take the lead.
Attitude is half the battle on the baseball field. A better attitude will bring about better results. These teams are focused and hungry for the victory. Can we say the same thing about the Yankees?
f the Yankees can learn anything from watching the World Series, they have to adapt the Yogi Berra mentality: It ain't over 'til it's over. Never give up, never back down. And if they do that, they'll be contenders once again for the Fall Classic.