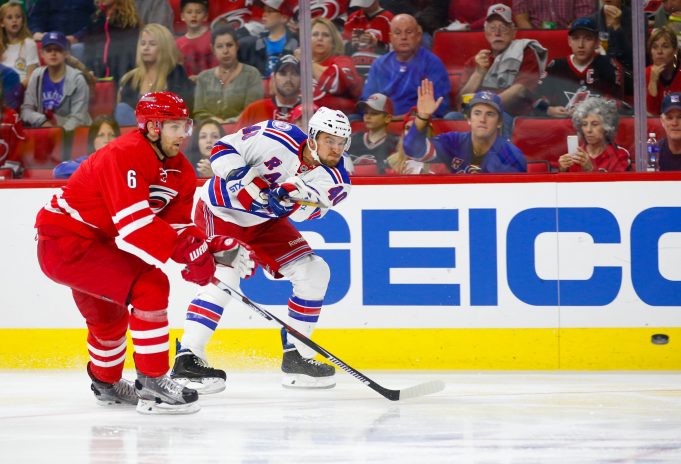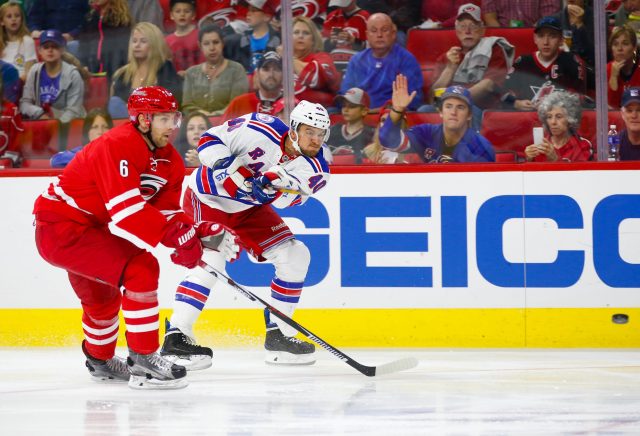 When Michael Grabner — the one-time member of the rival New York Islanders — signed with the Rangers on the first day of free agency, no one was sure if he would even make the opening night roster.
Through the first eight games of the season, the seven-year vet has been one of the better Blueshirts thus far.
Grabner's speed has been a perfect fit in Vigneault's up-tempo offense and his two-way efforts have been a huge reason behind the fourth line's success. His ability to play wing and center combined with his penalty killing skills have also proved to be valuable to his new team.
His three total points and +3 writing may not jump off of the stat sheet. But Grabner does all of the little things right — and that's something that will win over the MSG crowd in due time.
Grade: B