The New York Knicks have their home opener on Saturday, October 29, against the Memphis Grizzlies. What adjustments should they make?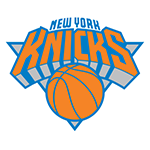 The big debut for the new-look New York Knicks against LeBron James and the Cleveland Cavaliers was a dud. They were blown out by 29 points and criticism has already started to pour down on the controversial triangle offense.
This team is still getting used to playing together and for a new coach, so there isn't any cause for panic. But with Saturday's home opener against the playoff hopeful Memphis Grizzlies looming, the Knicks clearly have adjustments to make.
The Knicks will catch a break as new Grizzly Chandler Parsons is out, but they will have their hands full going up against the pick-and-roll combo of Mike Conley and Marc Gasol.
Here are five examples of adjustments based on New York's game in Cleveland and Memphis' opener against the Minnesota Timberwolves.