Kristaps Porzingis flashed his NBA top five potential while leading his New York Knicks to the comfortable win against the Memphis Grizzlies.
New York Knicks 111 (1-1)
Memphis Grizzlies 104 (1-1)
NBA, Final, Box Score
Madison Square Garden, New York, NY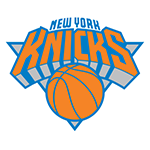 Multiple areas of the New York Knicks came to play in their home-opening victory against the Memphis Grizzlies on Saturday night. Areas that not only cruised to a win, but have fans and everybody within the organization excited for the future.
Kristaps Porzingis flashed NBA top five potential in scoring 21 points on an efficient 7-of-11 from the floor. His grace on the hardwood matched the energy from the Madison Square Garden faithful:
Do you folks understand how ABSURD this is? A size like that doing that. Kristaps Porzingis has Top 5 NBA potential. #Knicks pic.twitter.com/6WhPYunQy0

— Elite Sports NY (@EliteSportsNY) October 30, 2016
Like a gazelle, Kristaps Porzingis is. @Krisplashed #Knicks pic.twitter.com/qrGEun14mE

— Elite Sports NY (@EliteSportsNY) October 30, 2016
New York led by as many as 18 points in the second quarter, only to see the hard-fighting Grizz cut the score to eight at halftime. Memphis clawed back into the game in the third, trailing by as few as two points, but Carmelo Anthony and the Knickerbockers largened the gap in the final frame, outscoring the Marc Gasol-led squad 29-27.
Derrick Rose showcased vintage D-Rose. His stat-line of 13 points, four rebounds, three assists, and two steals were nothing in comparison to the highlights he provided that suggest his MVP-type explosion is back:
It's official: #DerrickRose is crossing guys again, much to the delight of the Garden crowd. VINTAGE.#Knicks pic.twitter.com/zntQ18TfYo

— Elite Sports NY (@EliteSportsNY) October 30, 2016
Jose Calderon couldn't do this if you strapped a rocket to his ass. #Knicks have two LEGIT point guards. #DRose pic.twitter.com/By0f0QWtmq

— Elite Sports NY (@EliteSportsNY) October 30, 2016
The final storyline came in the form of Hell's Kitchen's own Joakim Noah. Noah demonstrated pretty passing (seven assists), tough rebounding (10 rebounds), and efficient scoring (six points, 2-2). More importantly, he was the heart of the squad. Anytime a burst of energy was needed or a bolt of lightning needed to circulated through the building, Noah was there in full force.
You think Joakim Noah is hyped? #Knicks up big in first quarter. pic.twitter.com/qm8CTQYAon

— Elite Sports NY (@EliteSportsNY) October 30, 2016
The Garden crowd was appreciative in many ways, chanting, "Noah, Noah, Noah," on a couple of occasions.
Carmelo Anthony struggled from the floor only connecting on 5-of-15 for 20 points. Courtney Lee added 16 points.
If it hadn't been for porous free throw shooting in the first half, New York would have coasted the rest of the night. Though outplayed, Memphis continued to hang around. After a Gasol three-pointer with a minute and change remaining in regulation, the Knicks only led by five points.
In the end, Jeff Hornacek's squad relied on over 50 percent shooting from the floor to overcome the opposition (42-76, 52.6 percent). Memphis shot just 43 percent. Gasol led the way for Memphis with 20 points.
Next up for the Knicks will be the Pistons in Detroit on Tuesday night.
#Knicks 111-104 win over Memphis! That's how we open @TheGarden! #Knicks #NYKvsMEM pic.twitter.com/a7kCpE8bfd

— NEW YORK KNICKS (@nyknicks) October 30, 2016
The first time Derrick Rose and Joakim Noah are introduced to the Garden crowd.#Knicks pic.twitter.com/DyHz6T7RN5

— Elite Sports NY (@EliteSportsNY) October 30, 2016
.@carmeloanthony finishes the And-1 & @drose follows it up w/ the runner! #Knicks 92 MEM 85 7:02 4Q. #NYKvsMEM pic.twitter.com/Et931BhC5Y

— NEW YORK KNICKS (@nyknicks) October 30, 2016
.@JustHolla7 backdoor. ? pic.twitter.com/pPGDQwPQDz

— NEW YORK KNICKS (@nyknicks) October 30, 2016
.@carmeloanthony finding the rhythm early with 7 points! #Knicks #NYKvsMEM pic.twitter.com/ryyHApLVuj

— NEW YORK KNICKS (@nyknicks) October 30, 2016
REPLAY: @JoakimNoah hits @kporzee for the flush in the paint! #NYKvsMEM #Knicks pic.twitter.com/XDkrQCbDyU

— NEW YORK KNICKS (@nyknicks) October 29, 2016
"Feline quickness" by @mconley11 ? pic.twitter.com/WcT86XfvcL

— Memphis Grizzlies (@memgrizz) October 30, 2016
??? pic.twitter.com/Tugsro0KyM

— Memphis Grizzlies (@memgrizz) October 30, 2016