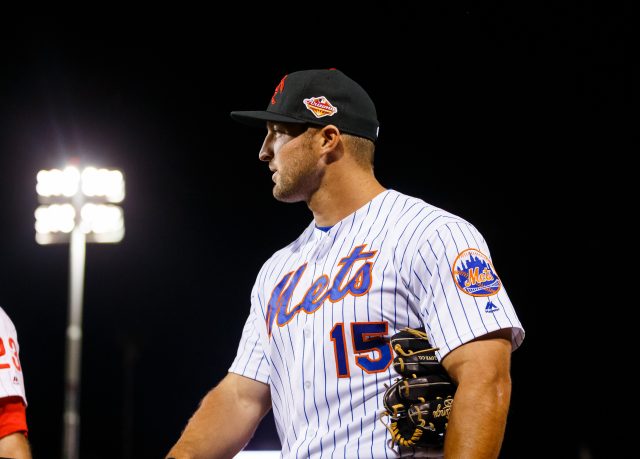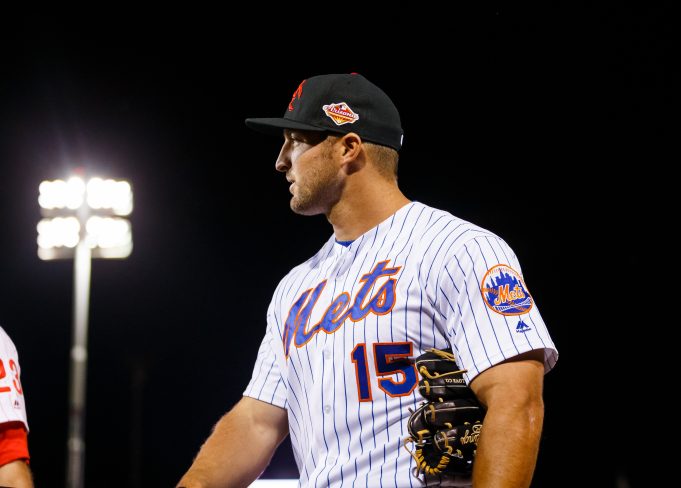 New York Mets prospect Tim Tebow smacks a beauty of a single off a fastball in the Arizona Fall League the other day.
Things haven't gotten off to the blazing start both the New York Mets and Tim Tebow had in mind when he made the transition to baseball.
Coming into Friday, Tebow's only succeeded four times out of 32 at-bats (.125 BA) for the Scottsdale Scorpions in the Arizona Fall League. The good news is that one of his hits came on Thursday night:
https://vine.co/v/5d3vI9AO1Tq
He's walked once, stolen one base, scored two runs, hit one double, and struck out a pretty horrendous 12 times.
It's not easy making the jump to baseball after taking so much time off. Just as Michael Jordan, who attempted the same challenge in 1993 and was also granted special treatment in doing so.
It's not time to pull the plug on the Tebow experiment. A larger sample is needed. But we certainly have to call a spade a spade when we see one.
The guy is struggling to impress early.