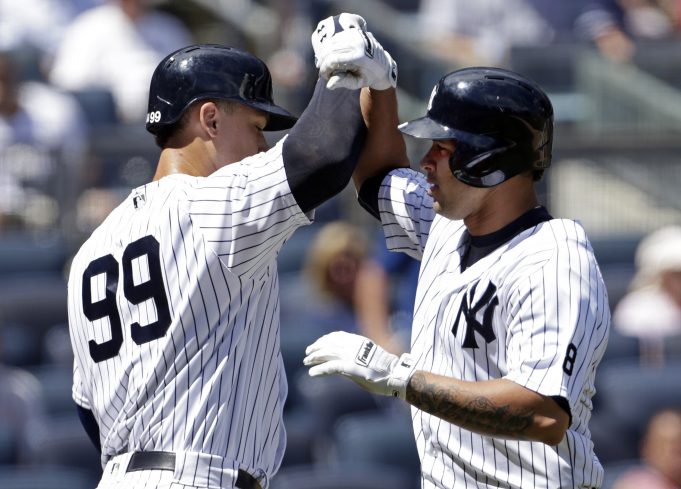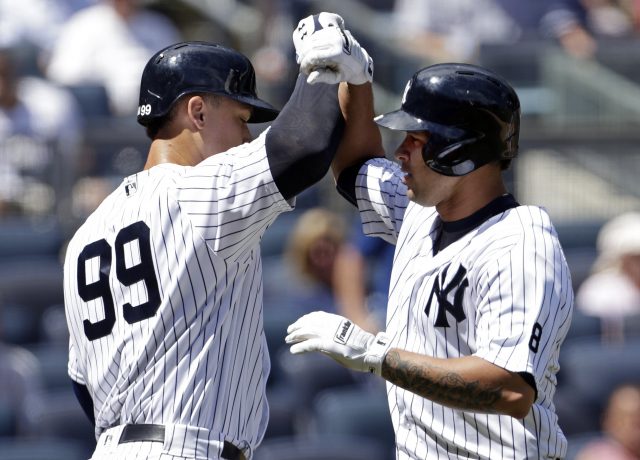 Their Farm System
Before I pronounce "Gary Sanchez" and drop the mic, it's important to note that the farm system in New York existed before Sanchez, Aaron Judge, and Clint Frazier made their appearances.
In fact, look at the early 90s farm system that spawned names like Derek Jeter, Mariano Rivera, and Jorge Posada. Yeah, that type of home-grown talent doesn't just happen. The organization also has a habit of creating top performers out of mediocre players, which is a sentiment to the dedication of the coaches and ownership.
A lackluster farm system over the past few years has been rejuvenated, as the Yankees jumped from 18th to a top-five ranking in one season, according to Baseball America editor John Manuel.
Best part? The Yankees are in a position that every team wants to be in. They hold the cards to make their perfect team. They can trade players, they can develop players, and they can build a young core again.
Let's face it; every team in the majors should be shuddering at the thought of the players this farm system will develop.
Still want to use the excuse of the Yankees are "buying teams" to win? Well, take a look at the farm system and try again.