Could an underwhelming season in 2016 have the New York Mets turning to a familiar face in 2016 in Dodgers' Justin Turner?
A
n underwhelming season in Flushing has new York Mets fans already looking to the winter at a time when they thought their team would be back in the World Series.
The biggest concern as of now is whether or not the Mets will be able to retain their big free-agent, Yoenis Cespedes.
Besides retaining Cespedes, the next biggest question mark is what the Mets will do at second base.
T.J. Rivera is certainly and option, however, trusting a rookie to keep up such high production can be risky (Michael Conforto comes to mind).
Jose Reyes has some experience at second base, and would surely be productive, but the Mets can not count on David Wright as one of their core infielders. Anything productive the Mets can get out of Wright next season should be looked at as extra, not to be factored in as a key in the winning formula.
Neil Walker could certainly be back next year, with the Mets likely to offer him a qualifying offer.
While a veteran coming off back surgery may want some more insurance, $17.1 million is almost half of the say $36 million he is projected to earn in a three year deal. The Mets could certainly extend him a long term deal as well, but I think if they attempt to sign an infielder long term, it won't be Walker.
Justin Turner, a former Met and fan favorite, is also a free agent this offseason, and could be right up Sandy Alderson's alley.
Now, this may seem as an ironic suggestion, considering Alderson is the same man who cut him after 2013, primarily because of concerns about his effort, but Turner has completely silenced such concerns.
In three years since being picked up by LA, Turner has a .296 BA, 50 home runs, and 193 RBI. In three years with the Mets, he batted .265 with eight home runs and 81 RBI. Turner's numbers speak for itself, and I'm sure Sandy Alderson is still kicking himself for letting him go.
Turner is a very versatile player who can play all four infield spots and even corner outfield in desperation. With the Dodgers, he spent most of his time at third base, but is more than capable of holding down second with a .977 fielding percentage in 132 career games.
Even if Turner began the year at second, there is a good chance that, by May, he will be moved to third to replace an injured David Wright, with Rivera, Flores, or Reyes at second.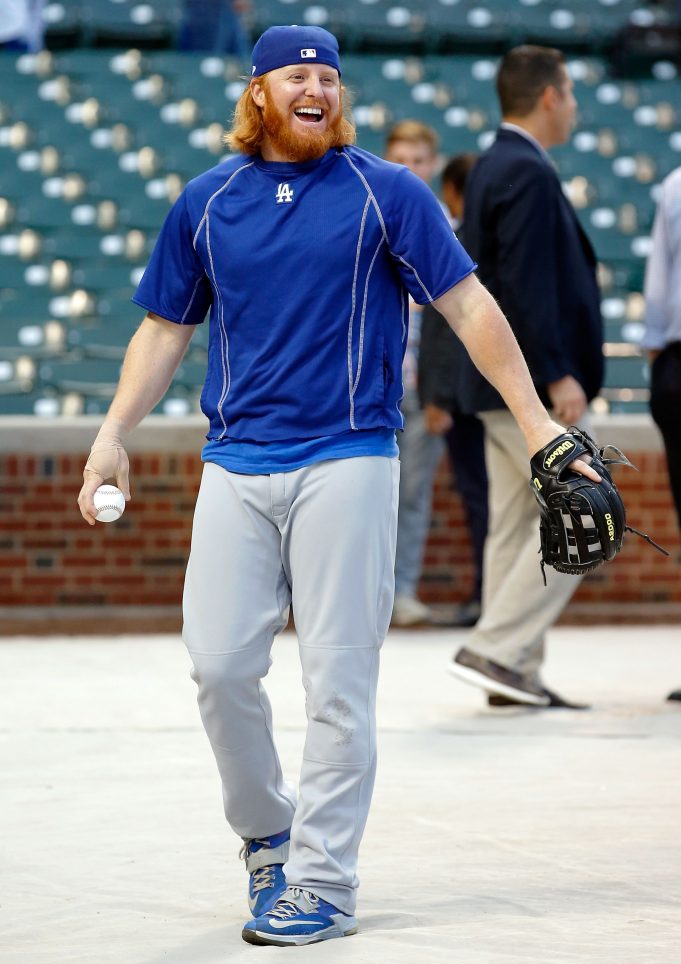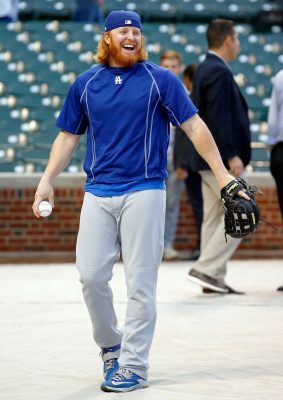 Ultimately, the decision to sign Turner comes down to two big factors.
The first obviously being, will the Mets be willing to spend what is needed to get a deal done? Turner could look for a deal anywhere from Chase Headley's 4-year $52 million, to Pablo Sandoval's 5-year $95 million deal.
Obliviously, if Turner is getting offers close to a hundred million, there is no way I could see the Wilpons coming close to such a price.
However, if Turner's value stays in the $55-75 million range, the Mets may be willing to bite, considering the fact they were willing to give 4-years $60 million to 34 year old, Ben Zobrist, last year.
The other factor surrounds Turner's willingness to come back. While he may have enjoyed New York while he was here, bitterness towards Mets management for cutting him surely could keep him from hearing offers.
Turner has stated he would like to remain in L.A., but the Dodgers may not be willing to add more to their payroll which was a league high $273 million this year.
Turner surely doesn't have the fondest of feelings towards Mets management, but money money has a funny way of changing opinions.