The Odd Men Out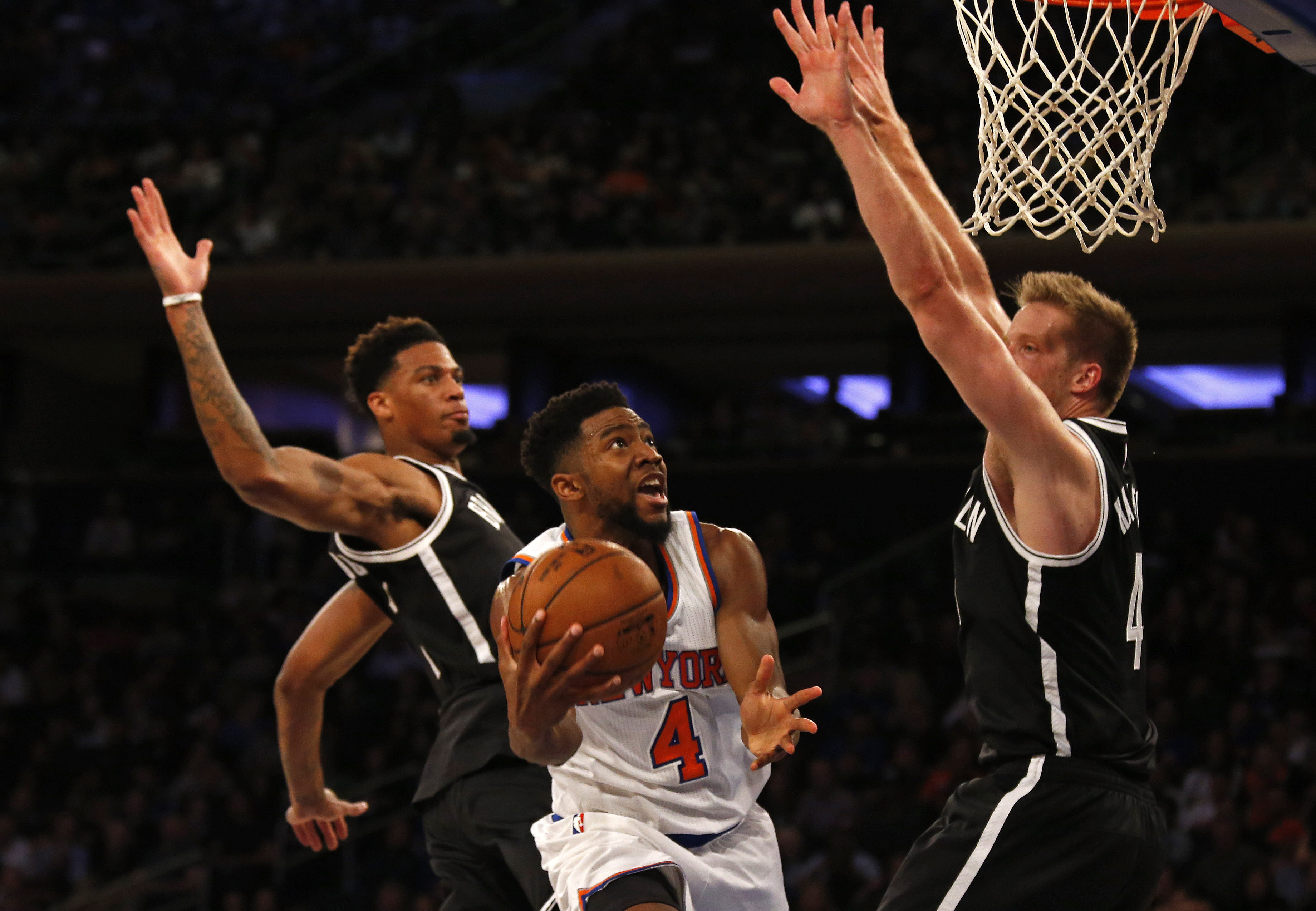 Ron Baker is a solid guard who can potentially find himself as a role player on a decent NBA team, but he needs to refine his game in the D-League first.
Chasson Randle is a proven winner (led CEZ Nymburk to 2015-16 Czech league title) and a capable perimeter scorer, two things the Knicks will need to combat back court injuries.
For Randle to join, someone must go.
On Knicks media day, Brandon Jennings said he wanted New York to select him in the 2009 NBA Draft but that "timing is everything."
The timing may not have been right for Maurice Ndour.
Ndour is a tweener forward who wowed Knicks fans in the 2015 Summer League before signing a Dallas training camp deal and eventually sticking with Real Madrid.
But Hornacek already envisions Lance Thomas' versatility in a small ball lineup at the power forward. And if Mindaugas Kuzminskas continues to be as impressive as he's been, Ndour's minutes could be few and far between.
Another player making Jackson's decision interesting is Marshall Plumlee.
Plumlee has been greatly overshadowed by Willy Hernangomez's exceptional preseason play. And if both O'Quinn and Hernangomez share minutes backing-up Joakim Noah, Plumlee and Ndour could face similar fates.
Devout Knicks fans appreciate Lou Amundson's will to do what's necessary for the team. And while the timing of his signing was off, the message was consistent: team first.
Both Plumlee and Ndour stand to make $543,000 this season, regardless of whether they make the final 15-man roster or not.
Hornacek, though, coached Marshall Plumlee's older brother, Miles, in Phoenix. And just like family ties may have landed him the job in New York, Plumlee's bloodline might just keep him around.
Disagree? Vote below and leave a comment explaining your decisions. Remember, you're the GM. And if your decision is the wrong one, your chair can get piping hot in the blink of an eye.
Kristian Winfield covers the New York Knicks for Elite Sports NY. You can start the conversation on Twitter @Krisplashed.