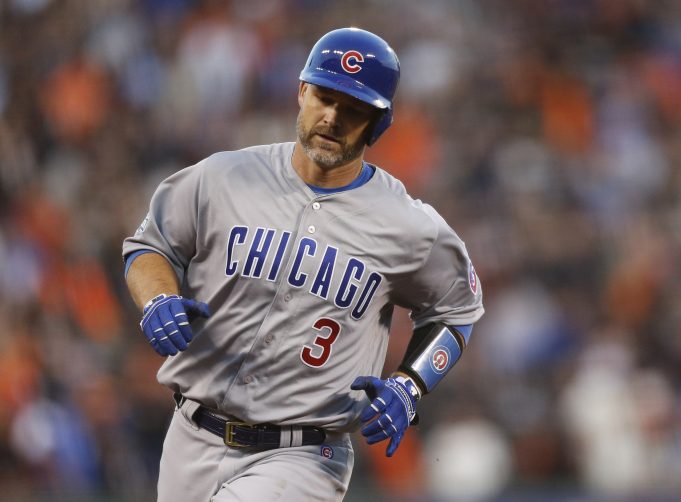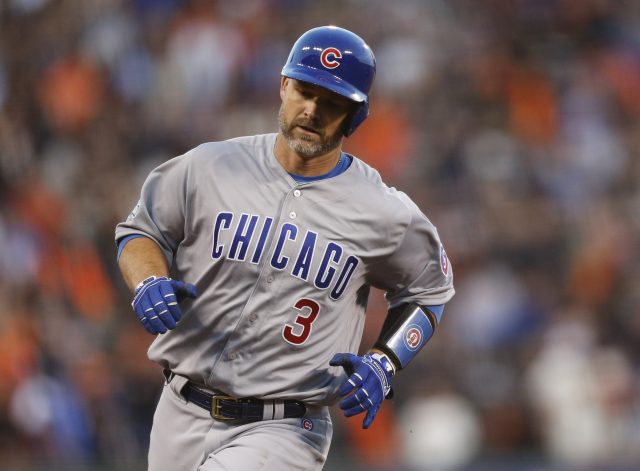 Key Similarity Number Three: The Outstanding Amount Of Depth Waiting In The Wings On The Bench
2009 Yankees
New York entered the postseason with a ridiculous amount of depth on the bench that included a perfect blend of youngsters and veterans.
Some of the veterans included were role players Jose Molina, Jerry Hairston Jr., and Eric Hinske. Teams do not always realize how important it is to have veterans on their postseason roster, as they are the ones with the experience and have been in clutch situations before.
Two of the players who made up the rookie presence on this bench was speedy outfielder Brett Gardner and catcher Francisco Cervelli. Gardner proved to be a vital piece of the team in the ALCS against the Angels where he batted .667 and earned himself two runs on the base paths.
2016 Cubs
Much like the Yankees, the Cubs went into the postseason keeping the fact in mind that they needed a good mixture of rookies and veterans.
A comparison between the Cubs bench and the Bombers' bench is that both include the presence of a veteran catcher. The Cubs filled the Yankees use of Jose Molina with their own backstop, David Ross.
Both of these players have a vast amount of knowledge for the game, which makes them able to pass it on to their teammates while they are waiting for their time to play on the bench.
Another comparison between the two benches is the presence of the rookie catcher, who is getting useful experiences to eventually get ready to take over the starting role.
The Cubs filled the Yankees hole of Francisco Cervelli with their own rookie backstop, Willson Contreras. Contreras was called up on June 17, 2016, and slashed .282/.357/.488 with 12 home runs and 35 RBI's. So far in the postseason, Contreras is two-for-three resulting in a .667 average which includes a walk.
The similarity in depth coming off the bench is surely something fans should look at when trying to examine how well rounded this Cubs team actually is. When your bench is being compared to that of the 2009 Yankees, you are in a pretty good class.
Based on all of the examples provided, it is important to note that the two clubs have their fair share of similarities. Now the only thing to wait and see is if the Cubs can end their magical season the same way the Yankees did: with a World Series trophy.