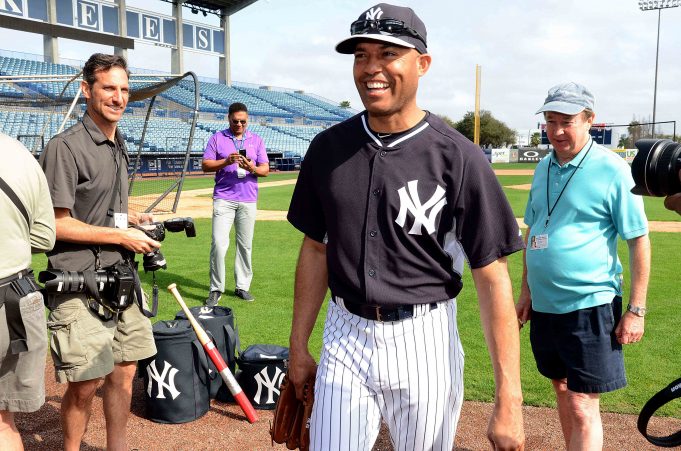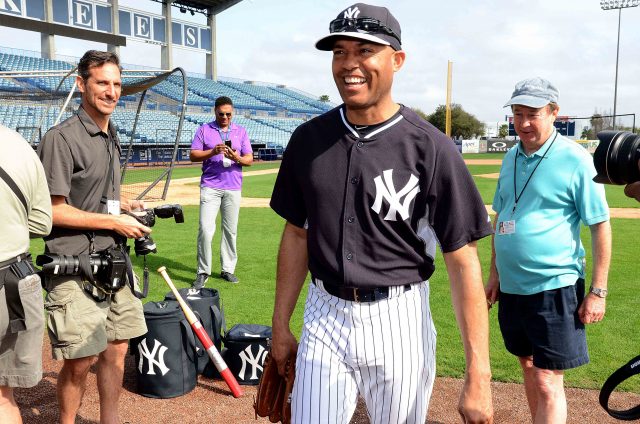 Key Similarity Number Two: The Lights Out Closer 
2009 Yankees 
There aren't any words to describe the man the Yankees had to close out their games in 2009. The only few words that are worthy to use to describe him are "The Greatest Of All Time." Yes, the Yankees had Mariano Rivera to close out their ball games seven years ago.
That year, the all-time leader in saves sported a 1.76 ERA with 44 saves in 46 save opportunities. Rivera finished the season third in all of baseball in the saves category and would go on to have himself a dominant postseason as well.
In 12 games, he would post a 0.56 ERA with five saves, leaving him perfect in save opportunities.
It is almost impossible to be compared to the dominance of Mariano Rivera, but if there is any active closer that could be, it is Aroldis Chapman.
2016 Cubs
In the back end of the Chicago bullpen, they have the ability to use the Cuban flamethrower, Aroldis Chapman, to close out their ballgames. It is almost impossible to compare Chapman to Rivera but in 2016, the southpaw actually had a better season than Rivera did in 2009.
In 59 appearances, Chapman maintained an ERA of 1.55 with 36 saves and 90 strikeouts which is incredible given that he missed the first 30 games of the year due to suspension.
Like Rivera, Chapman also has an amazing postseason track record that the Cubs are dependent on going deep into the playoffs.
In 11 appearances, he has a 2.00 ERA with 13 strikeouts in 10 games pitched, which already includes three saves in this year's playoffs.
Many teams in baseball do not have that lights out closer in the back of the bullpen, but like the last Yankees' team to hoist the commissioner's trophy, the 2016 Cubs do and it could be beneficial to them is they go deeper into October baseball.