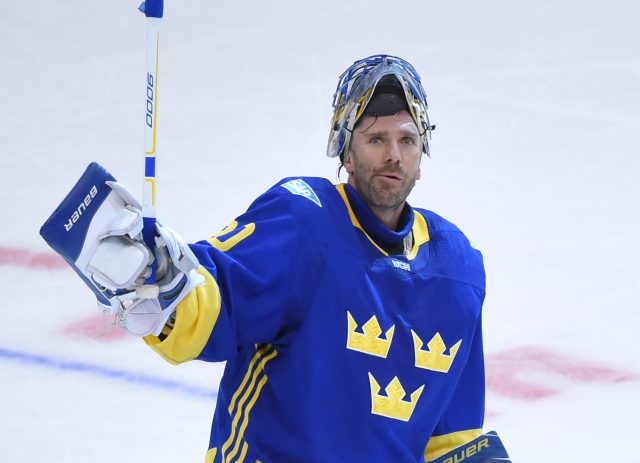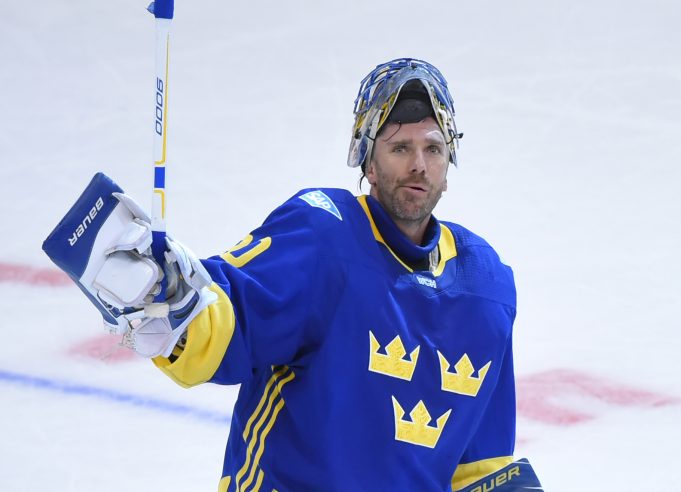 Goaltending Gurus 
A rejuvenated Henrik Lundqvist will be huge for this Rangers' club.
Despite a multitude of changes to the team this off season, the keys to the kingdom remain in the hands of Hank.
Statistically, the King had one of the worst seasons of his career. After looking God-like through 20 games, the 34-year old looked sluggish in the crease the rest of the year.
He held a 2.48 GAA and saved just 92% of his shots. While he certainly was hurt by a lackluster defensive corps, Henrik still looked slow and worn down, especially in the playoffs.
However, Lundqvist has had a full offseason to recover from a season that saw him get hammered with pucks. The added rest will prove vital for a player who will see another huge workload this year.
Expect a bounce back season the Rangers' franchise player.
Contrary to last year, though, Antti Raanta looked fresh and confident throughout the preseason.
If Hank is going to remain energetic throughout the regular season and into the playoffs, he must have his workload lightened this year.
Like Cam Talbot before him, Raanta is the person who can alleviate that workload.
The only obstacle in front of Raanta however, is Raanta himself.
We witnessed in a game last February against the Los Angeles Kings how pressure can affect the backup net minder. Remember when he said this to New York Post reporter Howie Kussoy?
"I was really nervous out there, the first couple of periods I couldn't play my own game," said Raanta, who made 29 saves. "I was moving too much, I wasn't set any time the shot was coming, it was more about just going down and hopefully it hits you."
That will not finish the job, that's for sure.
If Raanta is given a more consistent start schedule this season, it will go a long way to helping Raanta find and keep his game. If he reaches his potential this year, it would go a long way to helping to Blueshirts in 2016-17.