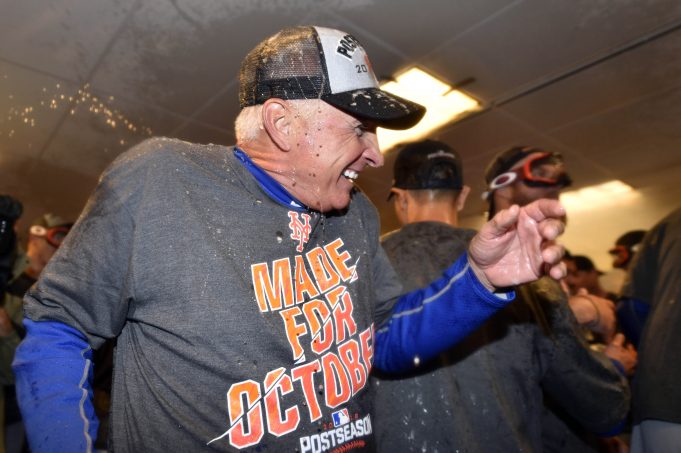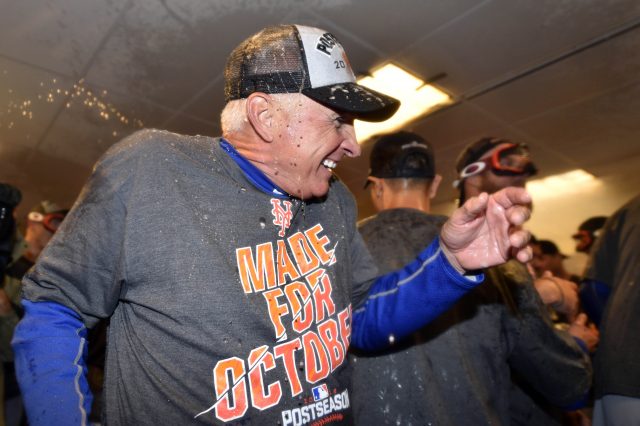 Jose Reyes and many of the NL Wild Card clinching New York Mets decided to douse manager Terry Collins in the locker room.
If you're one of those New York Mets fans who thinks he/she is smarter than anybody else in the room and believes Terry Collins isn't a good manager, this one isn't for you.
Following the Mets 87th victory of an injury-plagued season that would make Rick Dipietro blush, Jose Reyes and teammates decided to appropriately douse T.C. in the locker room:
You think these guys like Terry Collins? If you're a TC basher, please, look in the mirror for a solid few hours.#Mets #NLWildCard pic.twitter.com/CrSQCVV8Cs

— Elite Sports NY (@EliteSportsNY) October 1, 2016
The feeling among many onlookers is that these Mets win despite Collins. After witnessing how this team came together through phenomenal adversity, it's clear Collins is part of the solution, not the problem.
New York now waits for Wednesday night where they'll host the NL Wild Card Game with their guy, Noah Syndergaard, on the mound.