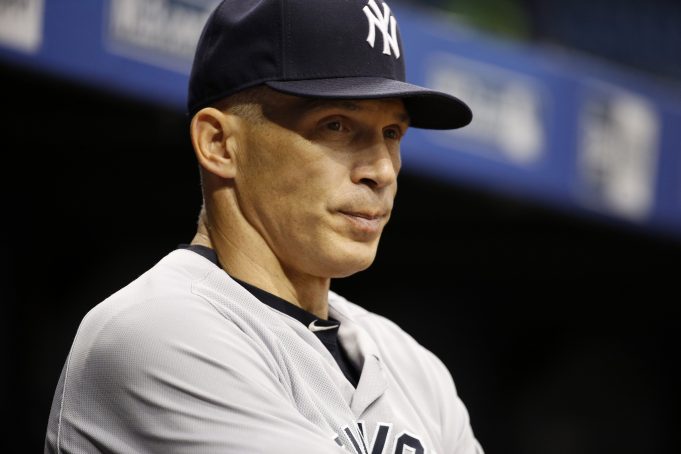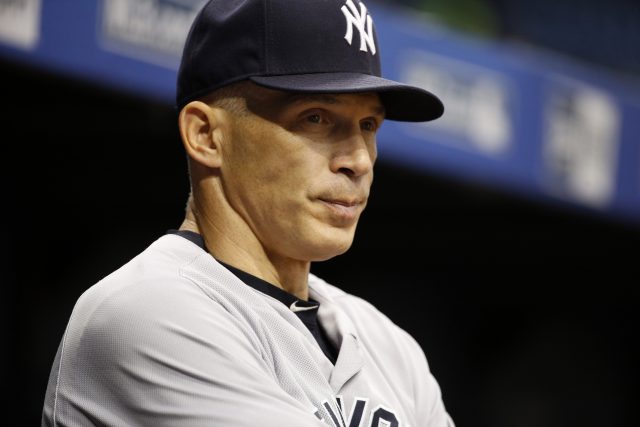 AL Manager of the Year: Joe Girardi
New York Yankees — 4th, AL East
Throughout everything, he has kept his team afloat. The underperformance of his veterans, the trade deadline firesale, the Alex Rodriguez release saga, the Mark Teixeira retirement announcement, and the mentoring of the franchise's future.
With all that, and the little he was given to work with, Joe Girardi's New York Yankees will win 83 games at the very least. That is simply phenomenal.
In his ninth year as Yankee skipper, he made a rebuild feel like a state of contention which, in the end, just fell short.
The BBWAA may favor Terry Francona, who anchored an unexpected Indians run to the AL Central title. As far as maximizing value, though, Girardi can and should take the honors.
Isn't that what it is all about?