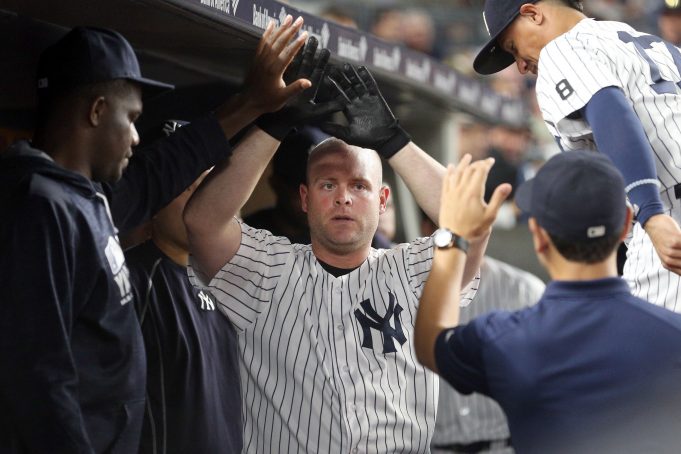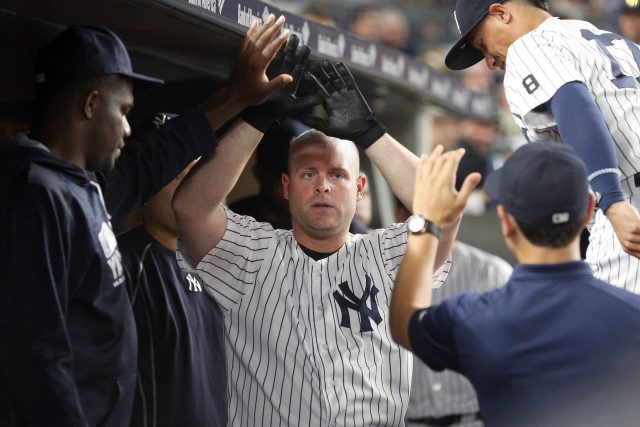 This would be another trade on the list that would provide the Yankees with pitching, something they'll need to improve.
The deal would send Brian McCann, Jake Cave and cash to Atlanta. McCann has a no-trade clause, but many expect that he would be willing to waive it in a trade to Atlanta, mainly because he lives there.
The Braves have been looking for a catcher, and one of the only top catchers out there on the trade market is the former Brave himself, Brian McCann. The trade would be a perfect scenario for both sides involved. The Braves would receive an All-Star caliber catcher along with a great outfield prospect. The Yankees would be getting three stellar pitching prospects.
Due to the breakout debut of Gary Sanchez, McCann has seen less and less time behind the plate and has been used primarily in a DH role. Most likely, he would love to go back to the place he called home for so many seasons.