New York Mets teammates Bartolo Colon and Jose Reyes make sure to get some Facetime in on occasion while off the field. 
Bartolo Colon is putting in his bid to become the most adored New York Mets player of all-time.
Whether it has been his helmet falling off at the plate, spectacular defensive plays, a dinger, or, most amazingly, his ageless dominance on the bump, Bartolo has become a fan favorite across America, let alone New York.
If you still haven't fallen for Bartolo, he is still vying for your love.
On Thursday night, teammate Jose Reyes' Snapchat story revealed a screenshot of him FaceTiming with Bartolo: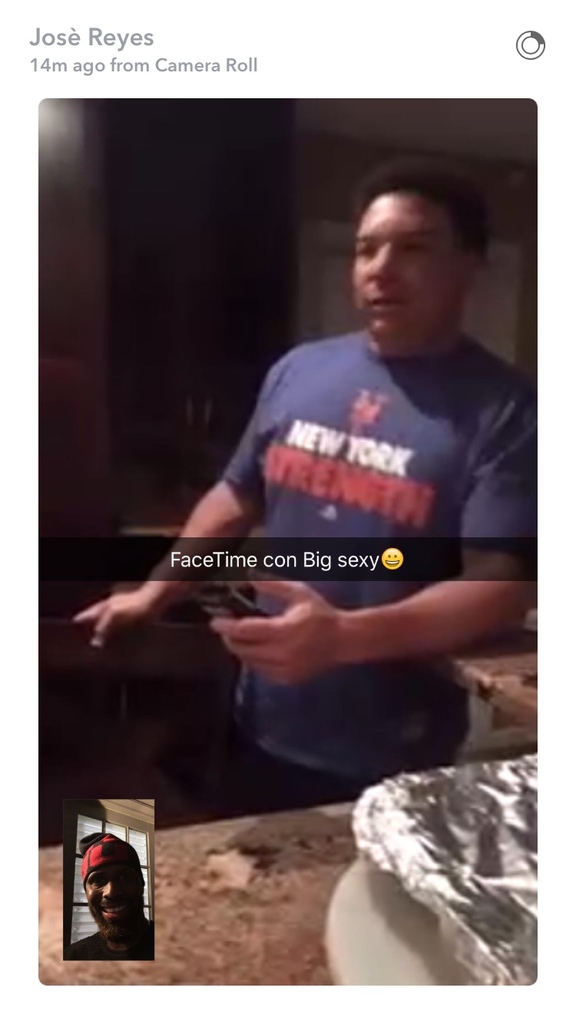 Bartolo's fan club obviously has its own chapter in the Mets clubhouse, as the absolute love between Colon and Reyes has been well publicized.
This type of bonding in the Mets clubhouse should be very helpful during this stretch run. Just last season the Royals proved what playing with a high level of chemistry can do for a mediocre club in November.
If you haven't already added Reyes on Snapchat, you simply must.