From a terrible season to finally turning it around, Curtis Granderson's future with the New York Mets has never been more in doubt.
As the season winds down, fans, writers, and officials alike, begin to look at what the team must do during the winter months. One of the biggest question marks for the New York Mets this offseason will concern the outfield.
Considering the Mets gave up their coveted second base prospect Dilson Herrera in exchange for the struggling Jay Bruce, some may say the club option will be picked up for 2017 and he'll continue to lock down right field in Flushing.
Michael Conforto and Juan Lagares should both be secure on the Mets roster. Conforto, even after a disappointing sophomore slump, is still a promising young outfielder with a lot of pop.
Presumably, the Mets could look to move Conforto in a package for say, a Catcher. But with his value taking a hit and the Mets faith in his bat, it's likely that won't happen.
As he has the last two seasons, Lagares can continue to provide the Mets with a premiere defensive replacement as well as a righty to spell Conforto or Bruce versus tough lefties.
Cespedes will likely be back in center field for the Mets next season, assuming he is fully healthy and does not opt out of his contract. Even if Cespedes opts out, the Mets must re-sign him, or they can kiss any World Series hopes goodbye.
Since Cespedes has returned from the DL, the Mets best hitter has re-sparked the offense and led them to a half game lead for a wildcard spot. How this team responded to Cespedes taking a stint on the DL should be enough convincing for Mets management to keep him around.
This leaves the Mets with one more outfield spot. Currently, the Mets have Curtis Granderson along with Brandon Nimmo and Alejandro De Aza as options to fill that role.
Nimmo provides the Mets with a cheap, controllable and promising outfielder. The Mets may be weary to use a young player as a bench piece, but you can't keep Nimmo stashed in Las Vegas forever. Additionally, Nimmo would provide the Mets with a guy who can get on base while serving as a pinch runner for his many slow footed teammates.
Keeping De Aza would have seemed like a joke only a few weeks ago, but De Aza has played much better recently. In his last 15 games, he has hit .258, which has finally raised his average over the Mendoza line.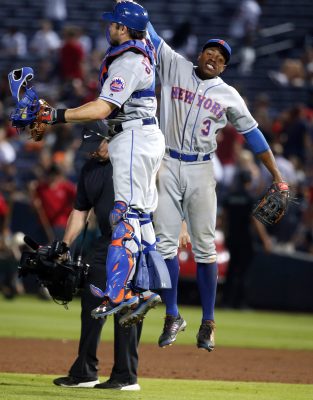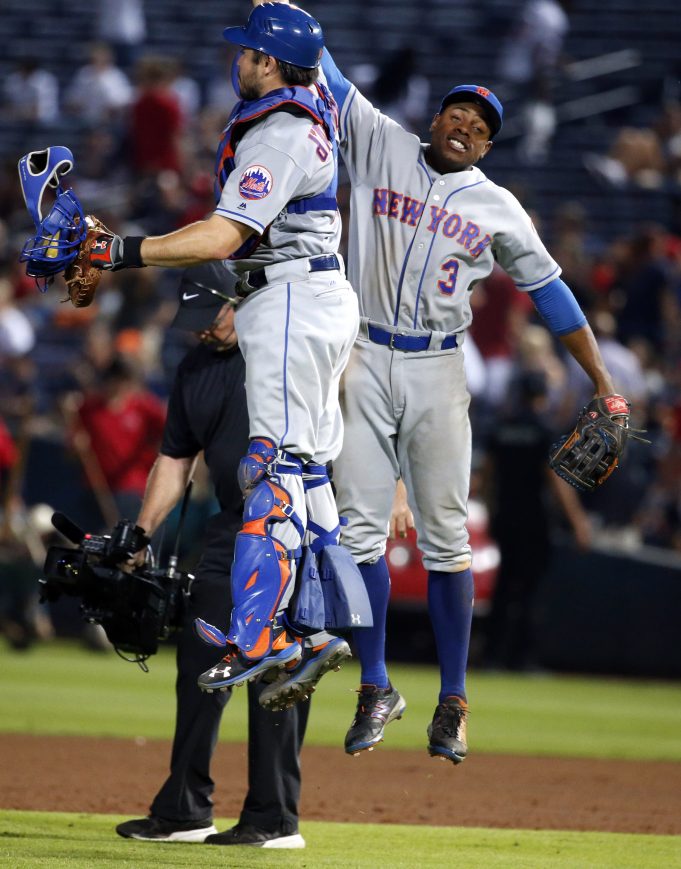 De Aza provides the Mets with MLB depth (something they have lacked for much of the past two seasons), good speed, and a solid fielder who can play all three spots.
Now comes Curtis Granderson. This season has been a long struggle for the aging outfielder. In 486 at-bats he is batting .222 with a mere 48 RBIs.
The only bright spot of the season for Granderson has been his 26 home runs. But do the Mets really need more power? Next season the Mets will presumably have Cespedes, Conforto, Bruce, Duda, Wright, and d'Arnaud as power oriented bats on their team.
For a team that has a collective .243 batting average, another all of nothing bat does not seem like a great idea.
The only obvious upside to keeping Granderson is his veteran presence. But is Granderson's presence really worth 15 million?
I would rather pay Michael Cuddyer $1 million to come sit in the dugout, not even to play or coach, if that's all Granderson will be providing for those big bucks.
The only problem for the Mets is that it may be hard to find someone to take an overpaid 36-year-old outfielder. A young team like, say the Braves, or maybe the Reds, could be possible fits as they look for semi-productive veterans to compliment their young question marks.
Now, if the Mets can't find anyone to at least eat some of Granderson's money, it would make no sense to cut him. The only thing worse than paying someone $15 million to ride the bench, is if you are paying them to sit at home.
The Mets have a crowded outfield and the odd man out should be Granderson in 2017.