Brett Gardner has struggled and succeeded in his years in New York, but his performance in 2016 perfectly represents all the New York Yankees have been through this year.
A home-grown talent, Brett Gardner has always played a huge role in setting the table for the New York Yankees. Reliable, hard-working and boasting impressive speed, Gardner is the whole package.
While he has struggled since his 2015 All-Star appearance, Gardner's struggles and successes in 2016 perfectly represent this year's Yankees' team.
Batting at a .206 clip during the second half a year ago, the speedster's performance fluctuated throughout the most recent season. With promising months like June (.323 BA/30 hits) and depressing months like May (.194 BA/23 SO), Gardner's stats have literally been up and down.
Just like the New York Yankees.
Gardner's numbers have played a key role in the performance of the entire New York squad so far this season. During his terrible month of May, the Yankees batted a dismal .232 as a team.
When Gardner was tearing the cover off the baseball in June, the Yankees were hitting a respectable .278. However, his performance affected the entire team.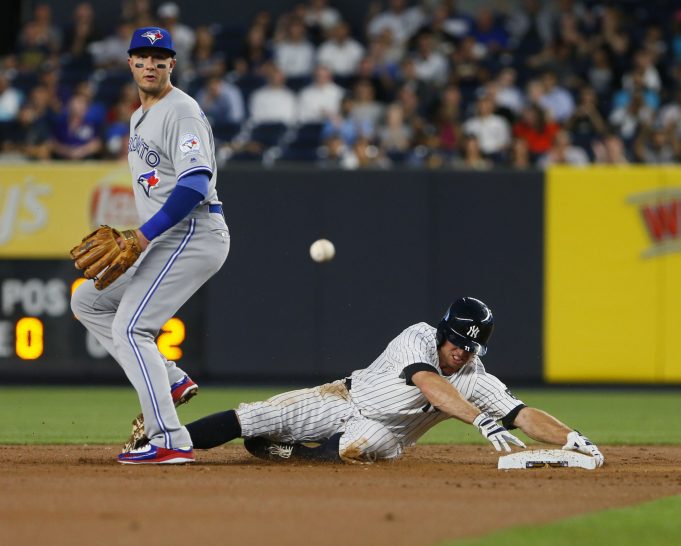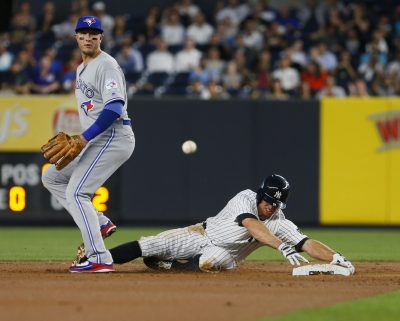 The Yankees started the 2016 season poorly, to say the least. Going 8-14 in April, they were in last place in the American League East and seemed prepared to deem this season a lost one.
Since the All-Star Break, however, the Yanks have made strides in moving up in the standings.
Well, so has Brett Gardner. Since last year's post-All-Star break downfall, he has batted .256, which is 50 points higher than last year.
Although his stats aren't outstanding by any means, Gardner still leads the team in OBP (.347) and runs scored (67) while being an integral part of the team and with all the talk this season of whether or not he should be traded, Gardner has proven just how valuable he is to this magical Yankees' run.
In August alone, Gardner had two spectacular catches to help preserve Yankees leads, which both eventually turned into victories. His leaping catch to rob the Los Angeles Angels' C.J. Cron of a home run was extremely exciting.
However, that catch didn't even hold a candle to Gardner's most recent snare of Justin Smoak's bomb to left that helped lock down a game that was slowly spiraling out of control.
Far too often this season the Yankees have found themselves with their backs against the wall, needing just a hit, a catch or a strike to make something happen. In the beginning of the season, that wasn't happening.
https://twitter.com/Realboy_Nithin/status/773469915659599872
Now? That's all we've seen from New York.
They've been in vulnerable spots and have somehow, someway found a way to keep the momentum rolling. Against all odds, Brett Gardner has been coming through with huge plays to secure these much-needed victories, mainly because he never gives up on the team and the game.
Although Gardner is a veteran leader on the field, he is also just a kid playing ball, as referenced by his exuberant reaction to his game-saving catch against the rival Blue Jays. T
That's exactly what we're seeing more and more from the Yankees: excitement and energy. And that "never give up" attitude is just what they've needed to make this run happen.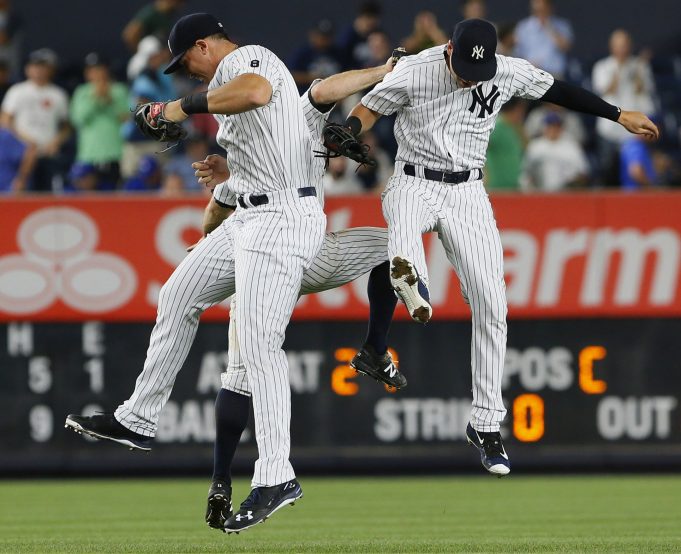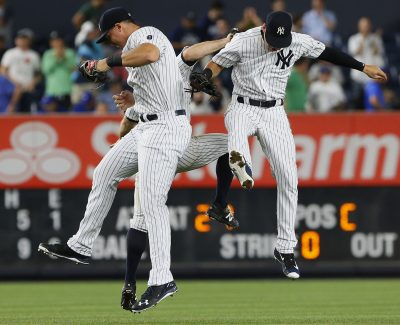 When it all comes down to it, baseball essentially is just a bunch of kids, both young and old, playing the game they love and enjoying every moment of it. That's what Brett Gardner is showing the 2016 Yankees.
While he's had up and downs throughout the season, so has the entire team. His resilience, hard work, and attitude represent everything that has transpired in New York this season.
Most importantly, right now it looks like that might potentially be sufficient enough for the Yankees and Gardner to sneak into the playoffs.