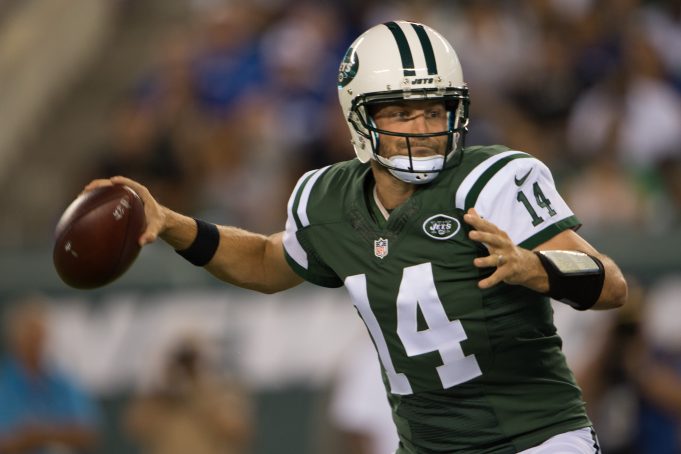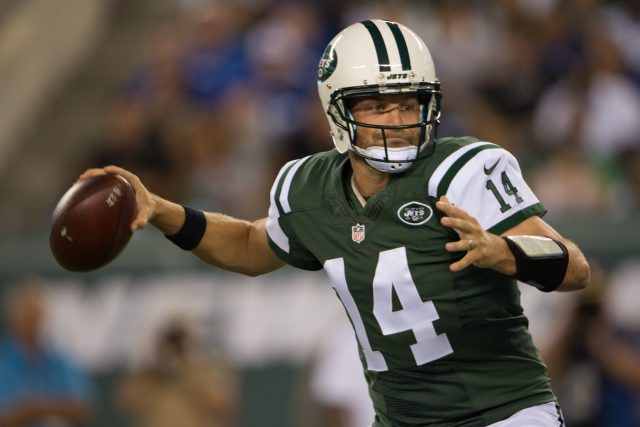 8. New York Jets
Since arriving on the scene a year ago, general manager Mike Maccagnan has done one hell of a job. Just look up and down the depth chart. The New York Jets are simply loaded.
Obviously, there's one nagging question: Can Ryan Fitzpatrick duplicate, or dare I say surpass his magical 2015 campaign? If the Jets were equipped with a franchise guy like Tom Brady or Aaron Rodgers, they'd be the bonafide Super Bowl favorites.
On defense, it'll all come down to whether or not young Lorenzo Mauldin and/or Jordan Jenkins can provide enough heat along the edge to balance out an already stacked defense.
7. Arizona Cardinals
Surprised to see the Arizona Cardinals at No. 7 instead of in the top five? You shouldn't be.
While the roster is as talented as there is in football, Carson Palmer has proved to not be the primetime guy a squad needs to get over the hump in the tournament. He struggled beyond belief in January and until he figures that part of it out, the Cards cannot be a top five squad.
It's a QB league and Bruce Arians needs Palmer to be better when it matters most. Four touchdowns, six interceptions, and a 67.1 quarterback rating simply won't get it done with such a talented cast of characters around him.
6. New England Patriots
Until proven otherwise, the New England Patriots are the kings of the AFC East. Tom Brady could have been suspended for eight games and we'd still have the Pats ranked higher than the Jets.
The overall roster is solid but the addition of Martellus Bennett could prove to be the move of the offseason. I'm sure Josh McDaniels already brought back many of Bill O'Brien's 2 TE principles this summer.
5. Seattle Seahawks
Forget the Legion of Boom. That catchy tagline is done. What's not done is the overall talent on this defense. Kam Chancellor, Richard Sherman, Earl Thomas, Bobby Wager, etc. The names go on and on.
The offense, on the other hand, is a complete wild card. Russell Wilson is as good as it gets. Can he bring Jimmy Graham back to life, though?