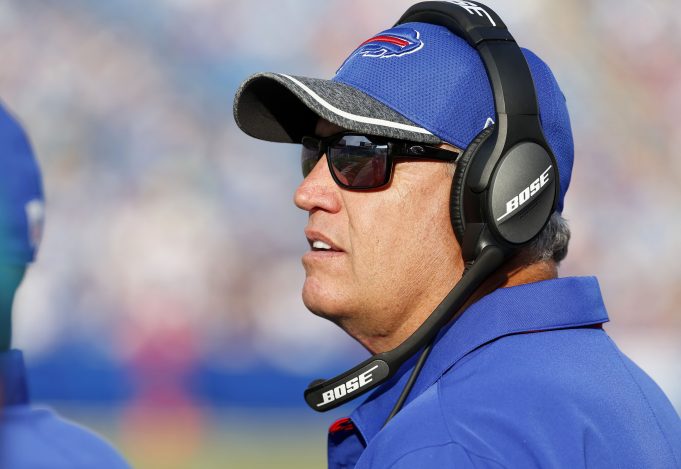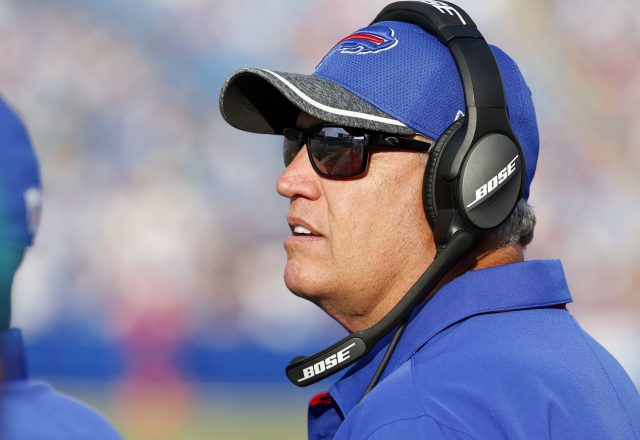 20. Buffalo Bills
Unfortunately, for the folks in Orchard Park, NY, Rex Ryan isn't the savior they were hoping for when he took the town by storm a year ago. Also, unfortunately, this summer was a disaster in terms of health.
The reason the Buffalo Bills are No. 20, rather than better on the list, is because the roster still does possess solid talent in certain areas.
19. Baltimore Ravens
It's a never a great decision to bet against John Harbaugh. The man is one of the best in the business.
The defense may get a boost from the newly acquired Eric Weddle, but overall, the entire roster could blow hot or cold this upcoming season.
18. Indianapolis Colts
Remember these guys? Remember the preseason AFC favorites from a season ago? That's right, the Indianapolis Colts and Andrew Luck were the darlings of the media after losing the game that began Deflategate.
Obviously, though, these media members forgot the offensive line consisted of nearly half the offense (5/11). Only time will tell whether or not rookie Ryan Kelly can help solve some of these incredible offensive line woes that have nearly killed their franchise QB.
17. Jacksonville Jaguars
One of the dark horses in the AFC resides in Florida: the Jacksonville Jaguars.
The reason for this optimism is squarely on the shoulders of the defense. Names like Dante Fowler, Jr., Malik Jackson and rookie Jalen Ramsey provide this incredible optimism. If Blake Bortes can take that next step, the Jags will put the entire conference on notice.