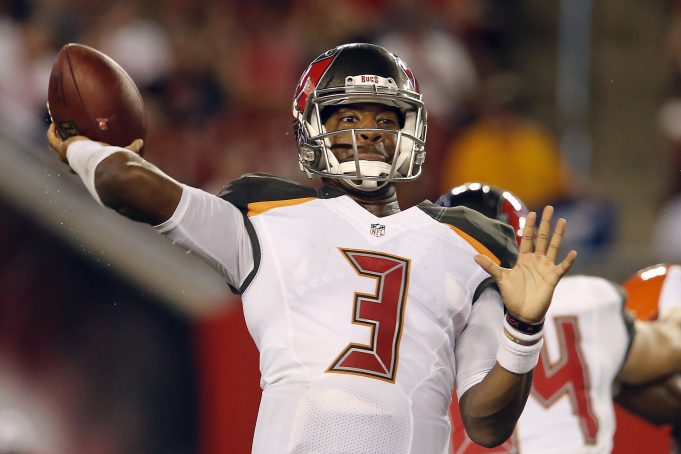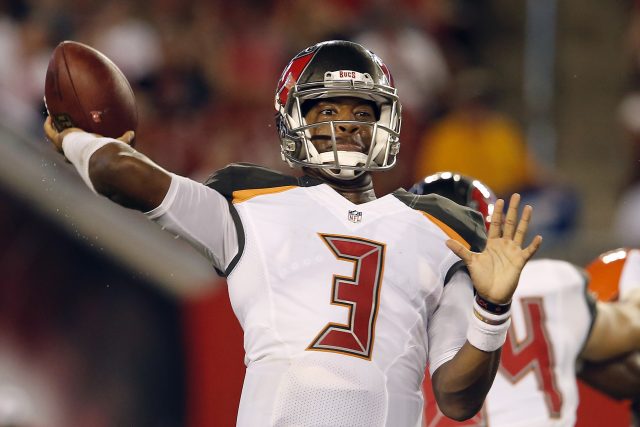 24. Tampa Bay Buccaneers
Perhaps the Tampa Bay Buccaneers deserve a better spot on the list. Perhaps they don't.
Jameis Winston's development from year one to year two will be a key ingredient.
23. Tennessee Titans
While the better Class of 2015 quarterback resides in Tampa, Marcus Mariota is equipped with the slightly better roster (though the college offense he needs to run in the NFL won't work).
A big helping hand for Mariota will be Mike Mularkey's running game spearheaded by DeMarco Murray and rookie Derrick Henry.
22. Atlanta Falcons
The first month or so for the 2015 Atlanta Falcons was superb. They were the surprise undefeated darlings of the NFL. But alas, Dan Quinn's rosy start didn't last.
Julio Jones, Matt Ryan and Devonta Freeman will lead a semi-explosive offense. The question this season will surround Quinn's ability to lift an average defense.
21. Detroit Lions
Jim Caldwell doesn't excite me one bit. In fact, this entire team doesn't excite me.
Taylor Decker along the offensive line is as solid a pick as can be. No Calvin Johnson will hurt even more than beyond face value (if you can believe it).