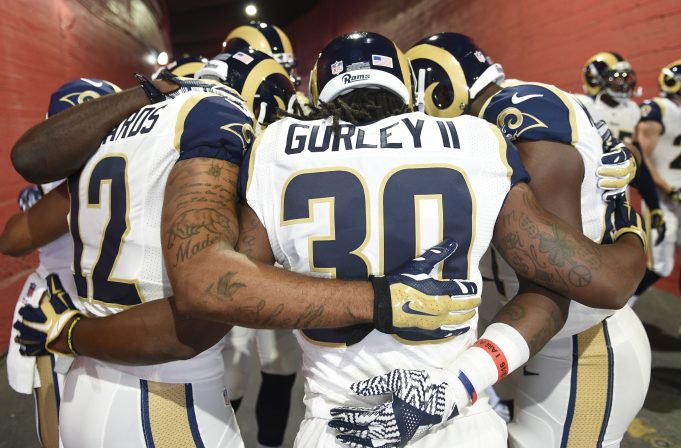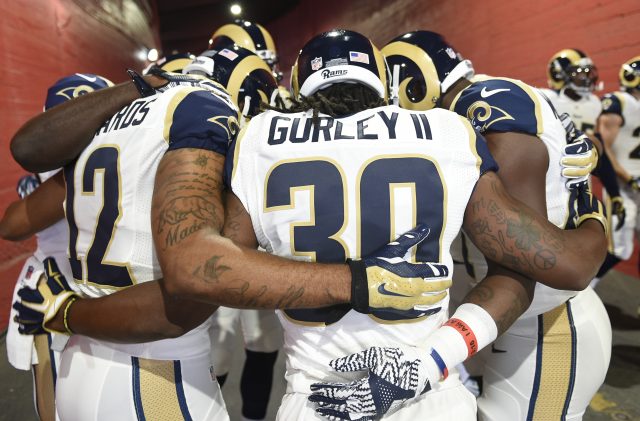 28. Los Angeles Rams
If there's a more mediocre head coach than Jeff Fisher, please let me know who he is. The man simply turns out 8-8 teams like clockwork and we simply can't put the Los Angeles Rams any higher on this list until they show us on the field first.
Even beasts Aaron Donald and Todd Gurley can't save the Rams in these rankings.
27. Philadelphia Eagles
No more Sam Bradford isn't the worst thing in the world. Even naming rookie Carson Wentz as the starter won't hurt the current ranking of these Philadelphia Eagles.
The cold hard reality is that the squad has a long way to go in terms of depth on both the offensive and defensive side of the ball.
26. New Orleans Saints
Even with Drew Brees, Sean Payton and Brandin Cooks, this New Orleans Saints defense will doom the franchise all season long.
At least the rookie wide-out everybody's raving about, Michael Thomas, should be fun to watch in this high-powered offense led by a hall of fame QB.
25. San Diego Chargers
The strangest thing about the San Diego Chargers is that the season that they're expected least to contend, they come out of nowhere. That won't happen this season.
While Phillip Rivers can certainly provide some moments, Joey Bosa's signing won't nearly be enough to cover for all the deficiencies on the defensive side.