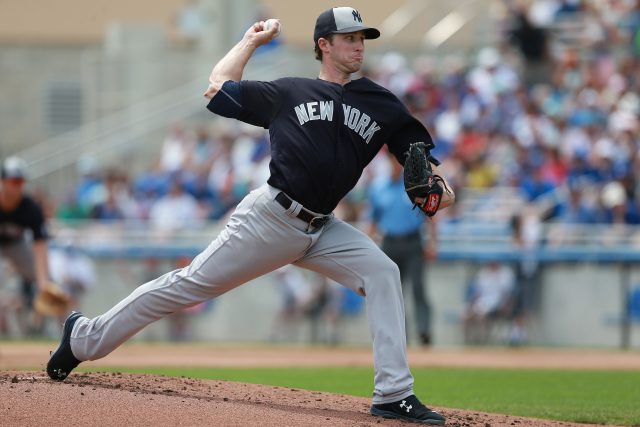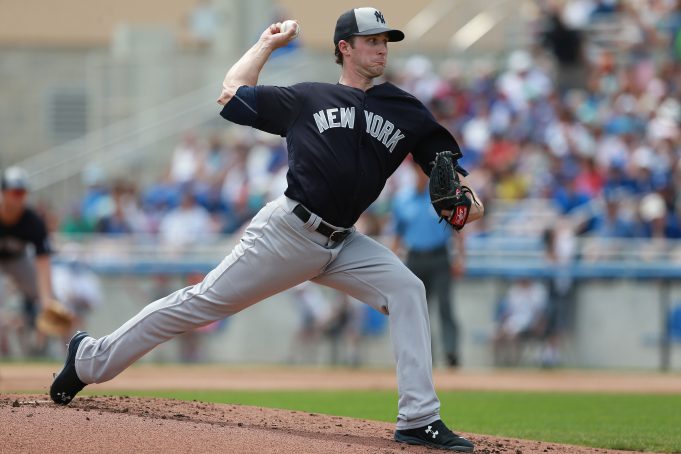 Bryan Mitchell
Bryan Mitchell seems like the most fitting guy to come into the rotation in the wake of Green's elbow injury.
The righty is blessed with dynamic stuff, however, he just was unable to bring it all to the table in the Majors. Until this Spring.
Mitchell threw 15.2 innings this spring as he split time between the bullpen and rotation and looked positively terrific. The 25-year old maintained a 0.57 ERA and struck out 12 batters on his way to earning a spot on big league roster.
Then, he broke his toe in an unfortunate accident while covering first base during the last week of camp.
Now, in September, he is ready to return but has not performed as though he can serve as the dynamic arm the Yankees need to avoid missing the postseason for the third time in four years.
Through four levels including his rehab assignment in the minors this season, Mitchell has surrendered 22 hits in 21 innings while sporting a 5.57 run average.
He did, nonetheless, dominate last night in Scranton/Wilkes-Barre by allowing just one run on four hits and striking out six. In his last nine innings of work, he has allowed just one run and is also lined up to start when Green's spot comes up next week against Toronto.
In terms of major league experience and sprind dominence, Mitchell perhaps makes the most sense of all to earn a spot in the rotation for the remainder of the year.
Speaking of Toronto, no matter who takes Green's spot in the starting rotation, the Yankees will hope and pray they can take the form the recently injured starter had when he struck out 11 Toronto hitters back in mid-August.
That's a tall task, but New York needs nothing less than a stellar arm to help project them to an improbable postseason berth.
---
Christian Kouroupakis covers the New York Yankees for ESNY. Interact with him and view his daily work by "liking" his facebook page and follow him on Twitter. All statistics are courtesy of Baseball Reference.com unless otherwise noted. Don't hesitate to shoot him an email with any questions, criticisms, or concerns.
---