The New York Mets just can't seem to get anything going offensively, they now find themselves on the outside looking in.
With 48 games remaining in the season, the Mets will now have to overcome not only the majority of the team on the disabled list, but also a deficit of three games in the National League wildcard race or a 10.5 game slide in the eastern division.
With fingers being pointed all over Flushing, it's apparent, we get it, we're all frustrated. And with all the chaos and dramatics this team brings, it's only fitting to be able to write up an article like this.
So, you may be wondering, "Who on earth can this team acquire this late into the season that will go on a 2015 Cespedes type of run, and completely change the course of the season for this team?"
It's very simple, do not panic.
They have actual "baseball players" coming back, Yoenis Cespedes, Jose Reyes, Asdrubal Cabrera, etc. Remember them? I'm pretty sure you're looking at your 1-3 hitters right there, once/if they all return healthy.
Throw in the addition of left-handed slugger Jay Bruce and now we're cooking. See, the problem here is not the current team they're putting out there each and every day, it's about what's not there, or what could be there.
Now, these are obviously just "speculations," so don't come after me like a raging bull, but if they are truly in panic mode like the majority of Mets fans say they are, then you should be open-minded to every option I'm about to throw your way, "No?"
If you said, yeah, you have a point there, then read on with an open mind.
Tim Tebow; yes, NFL'season  Tim Tebow. Worth a shot, just looking for an opportunity, this may be the perfect chance for a team like the Mets to jump in.
Tebow is set to hold a workout for all 30 MLB teams later on this month, and although he's been torn to pieces by numerous amounts of fans, commentators, analysts, and players, he's also received praise from those same exact groups.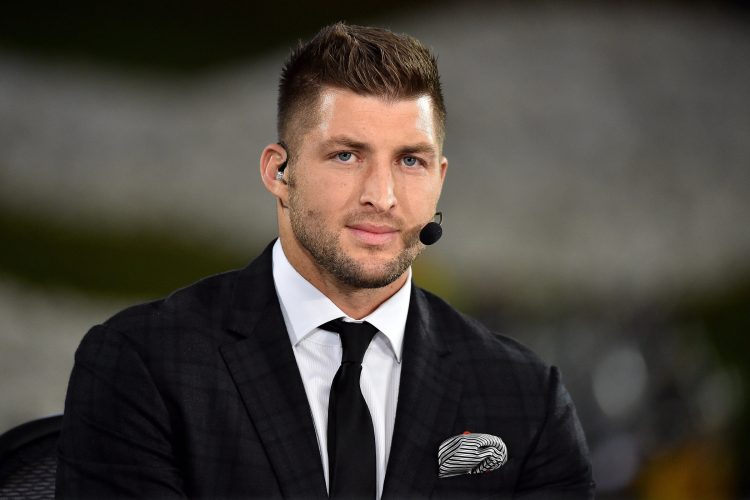 In his junior year in high-school, he hit an astounding .494 and caught the eyes of scouts, many of which were "going" to draft him.
Ultimately, if it was pursued, many believe that he could have put together a successful MLB career.
As you know, he decided choosing football over the game he's always played, and ended up winning the Heisman Award in 2007 and leading the Denver Broncos into the 2011 AFC playoffs before his football career took a turn for the worst.
Still, only at age 28, he turns back to his roots in hopes of a shot at the bigs, once again. And I know we can all agree: Not much can go worse for this team, "So why not take that shot?"
Another low-risk, high-reward name out there that many fans are familiar with is Carlos Gomez. Yes, former-met Carlos Gomez.
In the trade that never happened, which would've sent pitcher Zack Wheeler and infielder Wilmer Flores to the Milwaukee Brewers, New York ended up with their man, Cespedes, as Milwaukee sent Gomez to the Houston Astros.
A year later, here we are again.
Maybe needing a change of scenery, the former all-star center-fielder is coming off perhaps the worst year in his career, batting only .210 with 5 HR's and 29 RBI's in 85 games.
A premiere defender and known for his speed, two categories the Mets lack, maybe a potential reunion isn't all that far off.
After being designated for assignment, Gomez would come at a low-cost for New York, if they choose to look into it.
General Manager, Sandy Alderson is said to have an "open-mind" about the possibility.
Yet another example of a player just worth taking that type of shot on, he would surely provide a spark in the clubhouse and if we start seeing any type of results at this point, we can agree, there will be a change in the current atmosphere.
I know these probably weren't the names you expected or necessarily wanted to hear, but at this point, there are really no more options out there and it's apparent a drastic change is needed, and fast.
This season is turning into an absolute train-wreck for the reigning National League champions, and some serious outside of the box thinking is very much needed to be able to salvage anything out of this season.