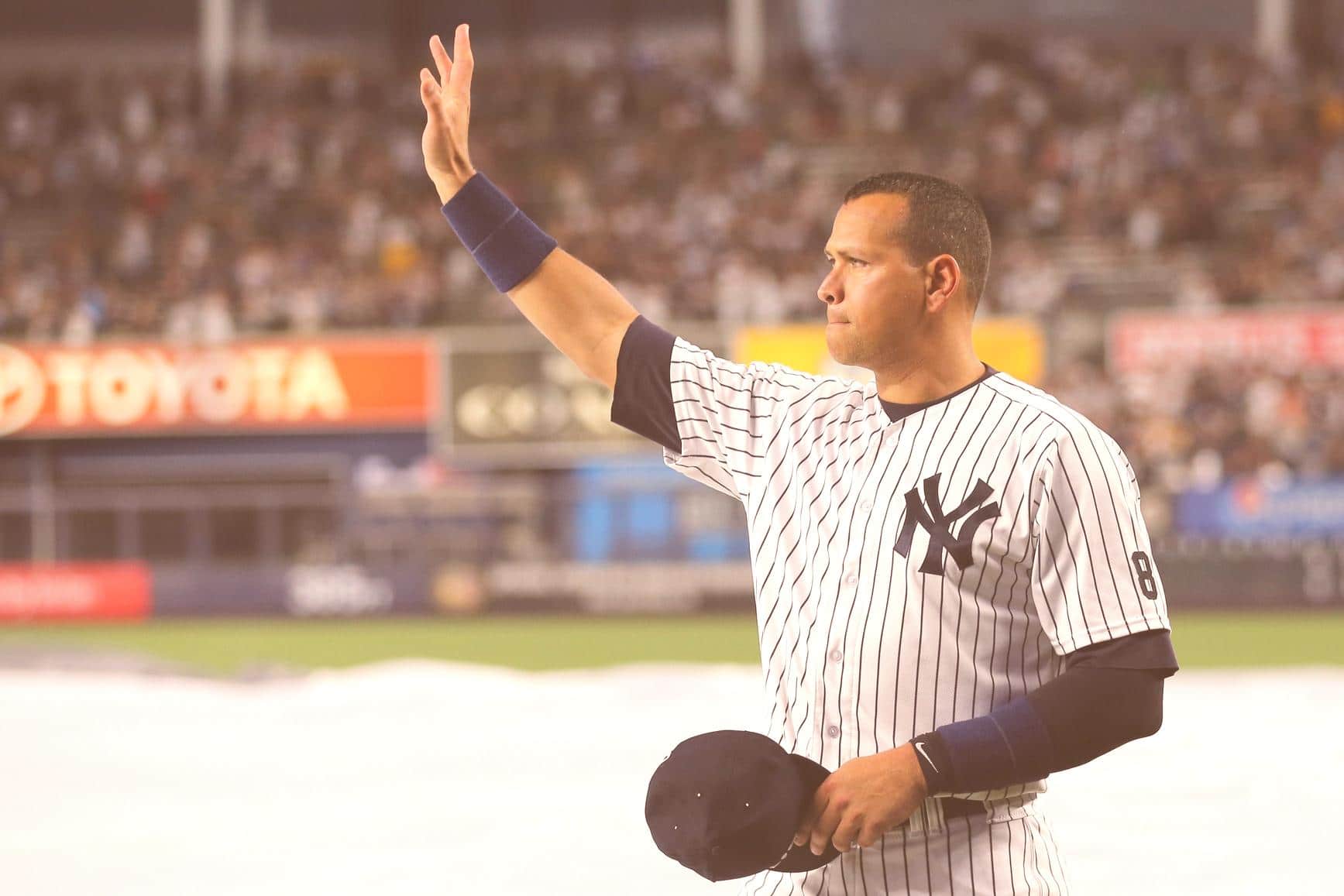 Alex Rodriguez capped off his illustrious New York Yankees career in the most fitting of ways.
Tampa Bay Rays: 3 (46-68)
New York Yankees: 6 (59-56)
American League, FINAL, Box Score
Yankee Stadium, Bronx, NY
After much speculation as to whether skipper Joe Girardi would pull through, Alex Rodriguez ended his Yankee career — and quite possibly his baseball career — in style.
With the Yanks leading 6-3 in the ninth, A-Rod took third base for the first time since May of 2015.
And just like that, he was GONE…#ARod #Yankees pic.twitter.com/MmQOm0o6hl

— Elite Sports NY (@EliteSportsNY) August 13, 2016
Soon thereafter — one out into the frame — he was lifted and received a standing ovation as he hugged his teammates near the first base dugout.
Following the final out of the ballgame, he was given some alone time on the diamond as he soaked in and cherished his final minutes in pinstripes.
The 41-year-old went 1-4 with a first-inning RBI double which ignited a packed house in the Bronx. He will be released effective immediately.
A career filled with love and hate, hope and despair, admiration and desperation has come to a thrilling finish. Now, a baseball icon enters a brand new chapter.
To third base at The Stadium … for one last time. pic.twitter.com/sY3XsoTCPW

— MLB GIFS (@MLBGIFs) August 13, 2016
"That was quite a moment that I'll never forget."- @AROD talks w/@Ken_Rosenthal after his final game in pinstripes https://t.co/w28WwfA2qZ

— FOX Sports: MLB (@MLBONFOX) August 13, 2016
In his final game with the @Yankees, @AROD goes 1-4 with a RBI & the team defeats the Rays 6-3. #ThankYouAROD pic.twitter.com/iHEqCyYW31

— FOX Sports: MLB (@MLBONFOX) August 13, 2016
The man of the night #ThankYouAROD pic.twitter.com/lXIo5bjlpY

— New York Yankees (@Yankees) August 12, 2016