With both of their careers coming to an end, it begs the question:  will A-Rod and Big Papi make the Hall of Fame?
Before Alex Rodriguez's final game in pinstripes this Friday at Yankee Stadium, he will first visit Fenway Park.  Reportedly, unlike what they did for Mariano Rivera and Derek Jeter, the Boston Red Sox will not recognize A-Rod's departure from baseball in grand fashion.  And it does not appear A-Rod will even see that much action.
Contrarily, akin to Rivera and Jeter's farewell tours, David Ortiz is receiving a hero's welcome in ballparks across America for his contributions to baseball; this, despite Ortiz's name appearing in the same survey test for PEDs in the spring of 2003 that implicated Alex Rodriguez.
Because of the confidentiality of the exam, and a breach of trust with the MLBPA, there is no knowing for what performance enhancing drugs, if any, Ortiz, A-Rod, or the other 98 players had tested positive.  The difference between these two players?  In an August 8, 2009 press conference, held at Yankee Stadium, of all places, Ortiz denied having used steroids, instead citing "vitamin and supplement use" for the sample showing positive.  Instead, Rodriguez admitted to PED use in a long-winded Peter Gammons interview.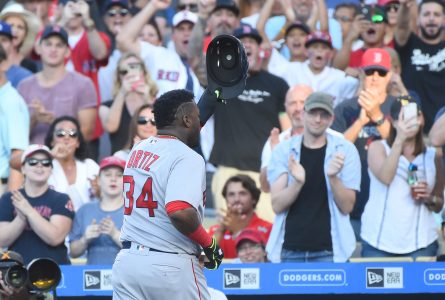 From that point forward, however, these players's lives diverged toward drastically different directions.
While A-Rod exorcised his postseason demons in serving as an integral part of the New York Yankees' 2009 World Series championship team, Rodriguez also served a 162-game suspension for ties to performance enhancing drugs that went beyond the 2003 field test. In now his final season with the Yankees, he has broken down, a shell of what he was as recently as 2015, while Papi's masterful 2016 frame is forcing many to question whether or not he should retire as he wished to do at season's end.
Having already lead the Red Sox to two World Series championships in 2004 and 2007, Ortiz, behind a World Series MVP performance, pushed Boston to a third title in his time there, winning a championship in 2013 over the St. Louis Cardinals, buttressed by Big Papi's hitting .688 while mustering a 1.948 OPS, two home runs, and six runs batted in over the course of six games.
In April of that 2013 banner year, Ortiz, prior to a 4-3 victory over the Kansas City Royals, became the voice of a city when he delivered an impassioned speech in response to authorities having captured the perpetrators responsible for the Boston Marathon bombings, a cherished moment that will make its way to a Mark Wahlberg film entitled Patriots Day.  In that moment, Ortiz, a native of the Dominican Republic, became an adopted son of Boston.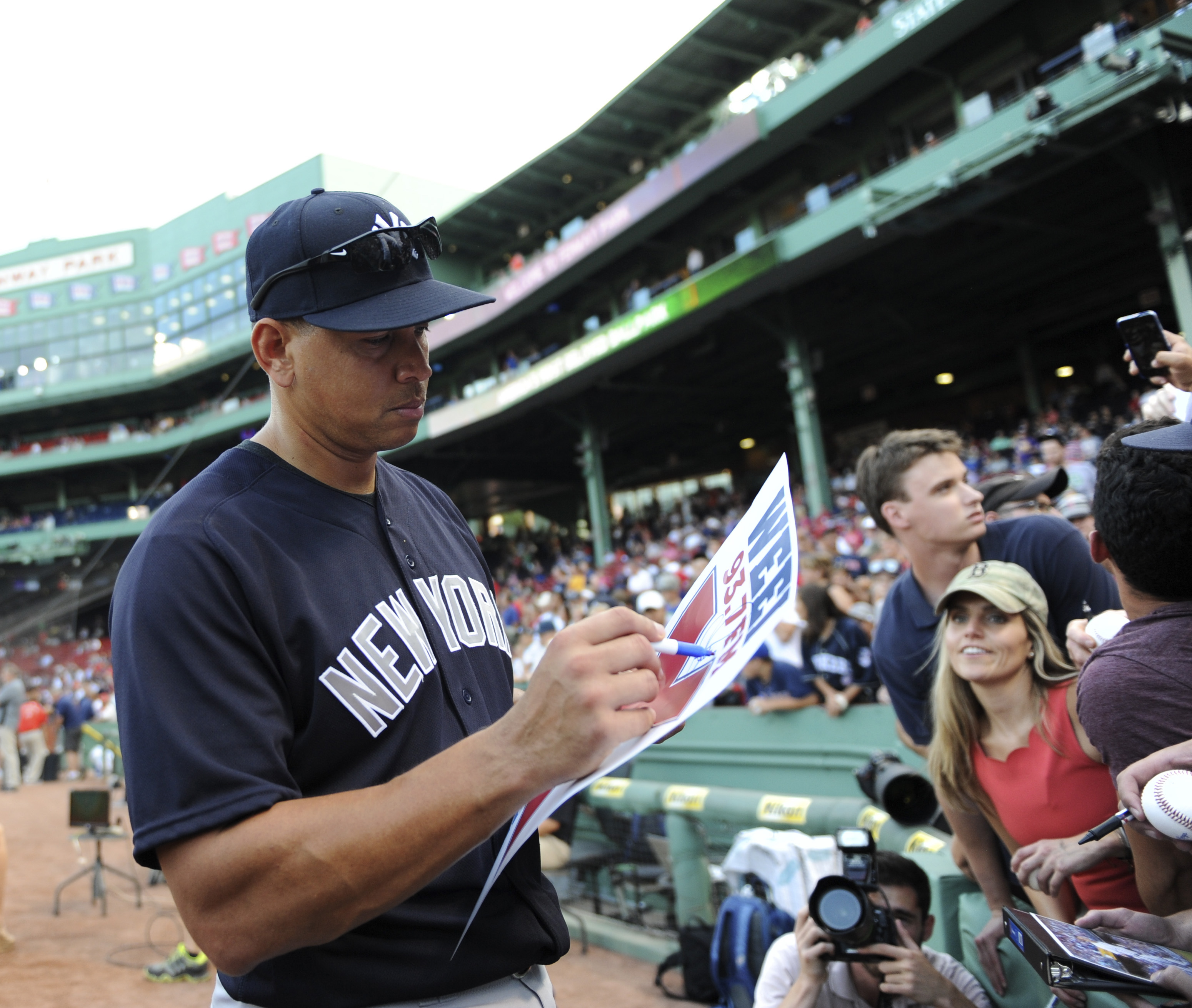 These past two seasons, A-Rod has repaired his image and namesake after his suspension by leading the Yankees on the field and in the clubhouse during a personal career Renaissance in 2015 (his 33 homers that year were the most he struck since 2008) en route to a New York playoff berth, their first in three years.  Whether or not the Yankees will admit to it, Randy Levine, Hal Steinbrenner, and Brian Cashman have prematurely forced A-Rod out of the game, under the guise they are doing right by him in light of paying him the rest of the money he is owed in what would have been the final year of his contract in 2017.
No doubt, A-Rod is no longer the player he once was, not the force that David Ortiz is in 2016.  It is tough to justify playing him merely because the Yankees are still paying him.  But when the organization promises a player a miniature farewell tour over three games at Fenway Park and one more at Yankee Stadium, it looks bad when manager Joe Girardi, through official orders or not, keeps A-Rod out of the lineup for the first two games in Boston for no apparent reason.
And despite how the Yankees have handled and relatively mistreated him, A-Rod has handled himself with grace since Sunday's press conference announcing his leaving baseball. But even in spite of all this, A-Rod's character moments pale in comparison to the reverence Ortiz receives not only in Boston, but all around baseball.
In Boston's only trip to Los Angeles this season, Papi sought out legendary broadcaster Vin Scully in the Dodger's booth, and the two embraced each other and shared warm pleasantries, with Scully doling out more praise than Ortiz in a genuine display of admiration.
At no point in his career has Rodriguez has ever enjoyed such pomp and circumstance.
Sure, much of this has to do with difference in personality.  Ortiz comes off as a genuine, well-to-do guy, always smiling, always hugging and praising teammates.  A-Rod, instead, exudes insecurity and awkwardness unbefitting of his superstardom, and while he does not have the crass personality of a Barry Bonds with the media, one does not think "warm and fuzzy" in reference to Alex Rodriguez.  Lest we forget that, with vitriol and bitterness in his heart, A-Rod went after everybody in fighting his eventual 162 game suspension, suing MLB, the players' union, the New York Yankees, and the Yankee team doctors in preservation of what was essentially a lie.  His vehement offensive was not a good look for him.
Again, there was at least some justification for that anger:  other than the field test, A-Rod had not failed a first test that would have suspended him 50 games or even a second test that would have suspended him 100 games, by MLBPA's standards.  No, A-Rod was classified a scapegoat; one can objectively believe that Bud Selig, having failed to properly deal with the steroid era, went after its poster boy and one-time opposite to Barry Bonds, who would have eclipsed Hank Aaron's home run record as a clean player.
When A-Rod was no longer that player, Selig and Major League Baseball felt justified in going after A-Rod for obstructing justice in an attempt to cover up his PED use for a second time.
In short, David Ortiz has none of this to fret about.  Failed test or not, he did not go after people and institutions in such a fashion as A-Rod did.
Baseball is a game built on statistics, and the achievements and numbers of players like Alex Rodriguez and David Ortiz should be all that defines what has amounted to Hall of Fame careers for them both.  Instead, petty baseball writers given the benefit of a Hall of Fame ballot shut out players from a museum like the one in Cooperstown, thinking the Hall is some form of a utopian landmark that should only welcome choir boys, humanitarians, and Mother Teresa types, rather than a monument to those who furthered the game the way A-Rod and Ortiz collectively have.
Alas, the National Baseball Hall of Fame does not feature players of that ilk.  Ty Cobb, a player nobody liked, teammates and journalists alike, a man allegedly linked to homicide, is in the Hall.  Ted Williams, notoriously bristly with the media, is in the Hall.  Gaylord Perry, famed for his spit ball and scuffing up balls, is in the Hall.  Mickey Mantle, a reputed womanizer and alcoholic, is in the Hall.
Sure, all of us would prefer our sons and daughters to have athletes of integrity to look up to.  Unfortunately, we as a human race are broken, craving redemption.  A-Rod has an ego the size of the state he once called home as a Ranger.  Ortiz has made his series of mistakes, just the way all of us have.  Why can we not recognize professional athletes as, often times, the most broken of the bunch?  To deny Hall-worthy players a place in Cooperstown is as hypocritical as it is shameful.  After all, weren't the same reporters who now deny Bonds, McGwire, and Sosa their place in the Hall once fawning over their accolades, knowing full well something was aiding their performances?
Yes, BBWAA voters follow a set of standards when voting players into the Hall on an annual basis, including the following:
"Voting shall be based upon the player's record, playing ability, integrity, sportsmanship, character, and contributions to the team(s) on which the player played."
Ortiz checks more of those boxes than A-Rod does, especially in the character and sportsmanship department (need we be reminded of A-Rod desperately slapping Bronson Arroyo's glove away as he made his way to first base in Game 6 of the ALCS, a moment that became a microcosm of the historical Yankee collapse in the 2004 playoffs).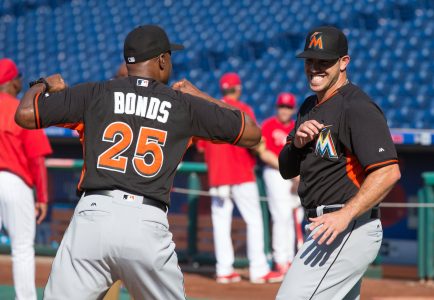 By many people's standards, a cheater, or any player even remotely associated with cheating, does not deserve a plaque in the Hall of Fame.  This notion is what kept Mike Piazza from entering Cooperstown on the first ballot, and it is what is keeping a worthy player like Jeff Bagwell out, as well.
Regardless, there is hope for players like Roger Clemens and Bonds, who received their highest percentage of their names appearing on BBWAA ballots (45.2% and 44.3% respectively) in their fourth years of eligibility.
That said, players who have outright denied, but were perhaps linked to other infractions (Sammy Sosa, who also served a suspension for cork in his bat), admitted to (Mark McGwire), or were otherwise caught (Rafael Palmeiro) using PEDs have found their names dissolve from Hall of Fame consideration, even though baseball only ran PED tests eligible for suspension and a potential lifetime ban (for failing three tests in all) for one player aforementioned (Palmeiro).
This, despite baseball neglecting and subsequently benefitting from the deeds and feats of Sosa and McGwire in their famed 1998 Roger Maris chase.
By the looks of things, A-Rod, who admitted to PED use (from 2001 to 2003, with the Texas Rangers) AND was later caught for it via the Biogenesis scandal (in 2013), finds himself in the same modicum of guilt and suspicion as Palmeiro, whose astounding numbers, 3,020 hits and 569 home runs, once milestones that guaranteed entrance into Cooperstown, are still not enough to supersede his links to performance enhancing drugs.
In 2011, his first year of eligibility, Palmeiro appeared on 11.0% of the ballots, which dwindled to 4.4% in 2014, his last year on the ballot according to voting standards (falling below 5% automatically ousts a player from future Hall consideration).
In A-Rod's defense, he is far superior to Palmeiro as far as numbers and resume are concerned.  He is arguably the second best shortstop behind Honus Wagner to ever field the position.  He will end his career ever so close to eclipsing Babe Ruth in home run totals (unless he hits more this week, Rodriguez will be stuck on 696), but will ultimately finish fourth all-time behind Ruth's 714 homers.
Rodriguez's 117.4 mark in Wins Above Replacement (WAR) for position players ranks 20th all-time, second only to Bonds (162.4) for players who played into the 21st century.  Only 18 players in the history of baseball ever amassed an Offensive WAR above 100, and A-Rod finds himself nestled at 12th all time.  All-time across Major League Baseball, he ranks eighth in runs scored (2,021), sixth in total bases (5,811), fourth in home runs (696), third in RBI (2,084), eighth in runs created (2,274), twentieth in adjusted batting runs (640), and sixth in extra bases hits (1,274).
Rodriguez is one of ten players to win three or more league MVPs, including Bonds, Yogi Berra, Roy Campanella, Joe DiMaggio, Jimmie Foxx, Mickey Mantle, Stan Musial, Albert Pujols, and Mike Schmidt.  That, indeed, is a stellar cast of ballplayers.
He is one of three shortstops to ever win an MVP (Robin Yount, Cal Ripken, and Ernie Banks being the others), one of two players to win multiple MVPs as a third baseman (Schmidt), and one of four players to win an MVP at multiple positions (Hank Greenberg, Musial, and Yount).
All told, A-Rod is more so part of an exclusive group than Palmeiro, who never won an MVP (he only finished in the top 5 in voting once, in 1999), ever was.
Despite tremendous numbers and links to PEDs, A-Rod makes a far better case than Palmeiro ever can, and with Clemens and Bonds winning back voters based on recent voter percentage increases, the odds are in his favor, especially since Rodriguez is not Hall-eligible for another five years, and, according to Hall of Fame standards, a player like A-Rod can remain on a ballot for fifteen years, as long as he appears on more than five percent of the ballots cast each year.
It is a safe bet that A-Rod will abide by these parameters, and for what it is worth, sentiment can certainly shift over the course of two decades, especially if the BBWAA sorts out what to do with players linked to steroids, allowing Bonds and Clemens to enter the Hall over the course of that time under special circumstances (i.e. a mention of PED allegations appearing on their plaques), more so if any future commissioners of baseball pardon the likes of Pete Rose or Shoeless Joe Jackson for their connections to past infractions.
Should A-Rod fail to enter the Hall under these conventional standards, hope resides in the decision making of the Veterans Committee or any other similarly entitled entity from now until 2036.
Honestly, A-Rod has a 50/50 shot at Cooperstown, but a great deal has to be sorted out before his candidacy is given true clarity, seeing as his gargantuan numbers may not be enough.
What of David Ortiz?
The knock against him is that no player featured at the designated hitter position for the majority of his career has ever made the Hall of Fame.  Not Harold Baines, and certainly not Edgar Martinez, arguably the greatest designated hitter of all-time until the 2003 trade that brought David Ortiz to Boston.
Looking at Papi's last season in Minnesota in 2002 to his first campaign in 2003 in Boston, when his name reportedly surfaced on the notorious field test for PEDs, the question lingers as to what resulted in such a drastic jump in performance (his OPS jumped from .839 to .961, his homers increased from 20 to 31, and his WAR went from 1.3 to 3.3) for a Boston legend who is mentioned in the same breath as Tom Brady, Larry Bird, Bobby Orr, and Bill Russell.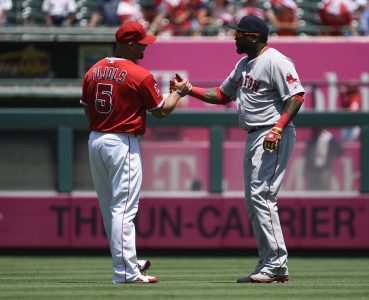 Consequently, from A-Rod's first full season in the majors in 1996 to every subsequent season thereafter, there is very little to suggest PEDs were the answer to his dominance; rather, the talent and skill befitting of a number one overall pick tells a clearer story, much the same way it did for Barry Bonds before the age of 35, when suspicions arose regarding steroid use.  For Bonds and A-Rod, there is no question that PEDs played a role in sustaining their careers (although there will never be a mode of determining just how much), but the skill set and Hall of Fame DNA was already there for them both.
Unlike Papi, who, on his best day, played a poor first base, Bonds and A-Rod excelled with their gloves and speed, while also putting up ridiculous numbers at the plate.
However, when taking PED suspicions away from the outlook on Ortiz's career, Papi makes a compelling case.
In 82 games over 295 at-bats in the posteason, Ortiz hit .295 with 17 homers, 60 RBI, and a .962 OPS, with many of his hits coming in clutch positions of which Alex Rodriguez can only dream.
A ten-time All-Star with six Silver Sluggers to his credit, Papi was a crucial part of all three World Series teams during his time in Boston, a career .455 hitter in the World Series with an astounding 1.372 OPS.
All-time across Major League Baseball, he is eleventh in doubles (620) and nineteenth in homers (528), with a home run title (54 in 2006) and two RBI titles (148 in '05 and 137 in '06) to his name, while also leading the AL in OBP in '07 and total bases in '06.
According to Baseball Reference, Ortiz compares most favorably with Frank Thomas, a recent Hall of Famer who played more games at DH (1,310) than first base (971) during his career, although he did not boast the same October resume that Ortiz has, with potentially one more October to play for Papi.
Edgar Martinez, whose named appeared on 43.4% of the BBWAA ballots in 2016, his best margin to this point, set the standard for manning the designated hitter position, best measured in the 1995 season, by which Martinez lead the Seattle Mariners past the New York Yankees in a thrilling five-game ALDS, the first division series of its kind, and Seattle's first time in the playoffs.
That year, Martinez finished third in AL MVP voting, just behind Mo Vaughn and Albert Belle.  He lead the AL in a slew of categories, including runs scored (121), doubles (52), batting average (.356), OBP (.479), OPS (1.107), and OPS+ (185), a sabermetrician's dream.  Alas, power won out in MVP voting that season (Vaughn had 39 dingers, while Belle lead the majors with 50), and although Martinez "only" mustered 29 homers himself, he topped both players in WAR with 7.0, better than David Ortiz's best mark—6.7—in 2007.
Martinez's exclusion from winning the MVP is a travesty akin to the few times Mike Trout has lost the award to Miguel Cabrera, a superb player in his own right, although one whose power numbers are "sexier" than Trout's overall play in centerfield, around the base paths, and with advanced metrics at the plate.  Hall of Fame voters would be wise to revisit Martinez's 1995 campaign and the overall scope of his career.  Voting Martinez into the Hall would be in great support of the designated hitter, a relatively loathed position by baseball purists, many of whom comprise the BBWAA.
Should he get in, it would more than strengthen Ortiz's case for Cooperstown.
Furthermore, Martinez's 1995 campaign is likely the best single season any designated hitter will ever manage.  Over time, Martinez would remain consistent until 2003, his last All-Star season, at the ripe old age of 40.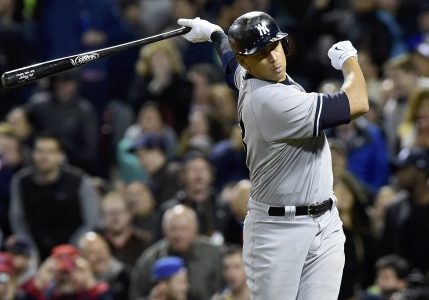 Despite all that Martinez put forth, David Ortiz, in many regards, is his equal, if not his superior, as a DH.  No prerequisite is needed as far as Martinez entering the Hall before Papi.  That said, Martinez has no ties to PEDs, although Ortiz boasts an October resume that knows very few precedents, an added bonus to the already substantial regular season player he is.
In the end, David Ortiz likely enters the Hall of Fame well before Alex Rodriguez does, and his character and favor with the media—he is, after all, receiving a hero's sendoff despite whispers of PED involvement that Rodriguez never could have enjoyed, even if he did play in 2017—will have much to do with his candidacy and eventual enshrinement.
As far as who the better player is of the two?  No question that it is A-Rod, a generational talent who redefined the shortstop position, one that could now, contrary to prior belief, include players of equal parts power and athleticism, despite no shortstop since 1996, A-Rod's first season in the majors, ever equaling what Rodriguez has wholly accomplished at the shortstop position.
Unfortunately, Rodriguez has PED admission and the specter of the Biogenesis scandal standing in the way of what should have been first ballot enshrinement.  Only time will tell if Hall of Fame voters can look past the scandal and recognize A-Rod for the true talent he was.
Featured Image courtesy of Adam Hunger, USATSI