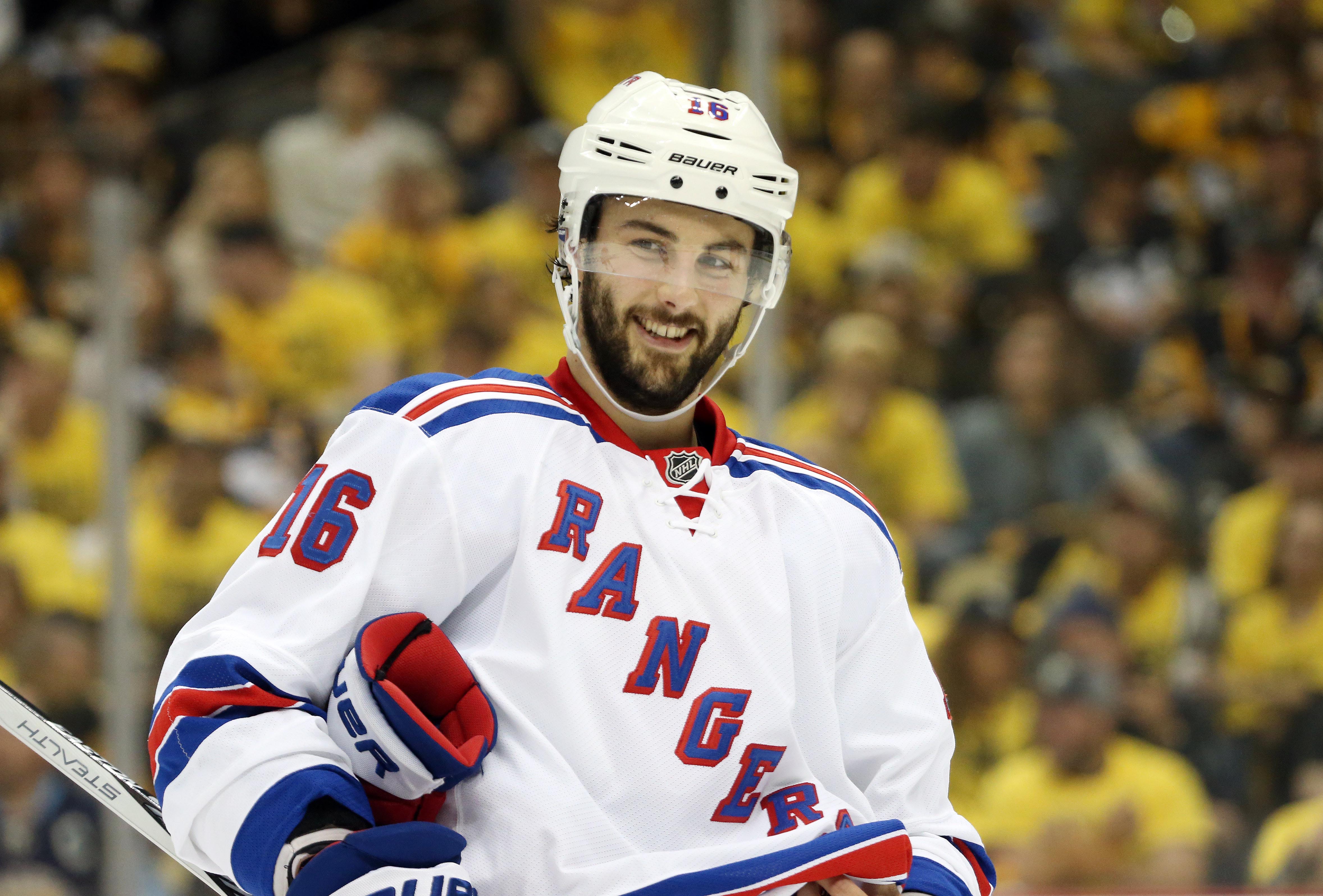 New York Rangers acquire Derick Brassard, Derek Dorsett, and John Moore
Marian Gaborik, who would become a Ranger-killer throughout the 2014 Final, paid off big dividends before he left the Rangers.
Sather absolutely fleeced Columbus in this move. I mean really, what was Columbus GM Jarmo Kekalainen thinking?
Gaborik was a great player for the Rangers. He tallied two 40 goal seasons and was a huge part of the team that was two wins away from going to the Stanley Cup Finals back in 2012.
Having said that, he was struggling to score goals throughout the 2012-13 season, as he only had 19 points in 35 games before the trade.
Sather was somehow able to find a needle in a haystack with Brassard, who (as we know) became a top player for the team.
Then there was Dorsett, who was part of one of the best fourth lines the Blueshirts have ever assembled in Dominic Moore and Brian Boyle.
And finally John Moore, who was a third-pair defenseman during the Rangers Stanley Cup Final run in 2014.
Gaborik you ask? He only had 22 points in 34 games with the Blue Jackets, before being traded to the Los Angeles Kings, where he helped beat his former team in the Finals.
OK, that part still stings a bit…