Honorable Mentions
Clayton Kershaw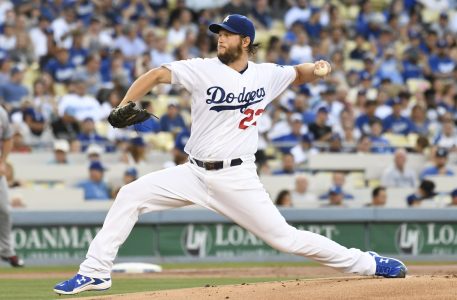 Current 2016 stats: 11-2, 1.79 ERA, 0.73 WHP, 121 IP, 79 H, 9 BB, 145 K, .185 BAA
Yes, those are "video game numbers." Everything about Clayton Kershaw's line pops out at you.
The man who struck out 300 batters last year was on pace to have a historically dominant year this year. However, a back injury severely derailed his campaign. Being that he has not pitched since June 26, including doubts about a potential return, he will be taken out of consideration.
It is truly unfortunate for the 28-year-old, who would have absolutely demolished any 2016 competition.
With that said, despite not pitching for a month and a half, he still ranks seventh in the NL in strikeouts and leads in ERA, WHIP, complete game shutouts, and BAA (batting average against).
Give the man some credit. His midseason numbers almost qualify.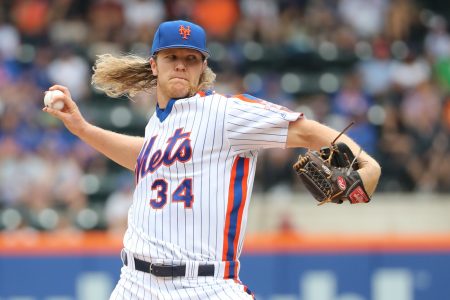 Current 2016 stats: 9-6, 2.64 ERA, 1.16 WHIP, 129.1 IP, 123 H, 27 BB, 157 K, .252 BAA
Syndergaard's sensational start to his 2016 campaign results in immediate consideration, and it was merely a bone spur in his right elbow that sent him on a downturn.
The 23-year-old — pitching in his sophomore season — has simply not been the same since. Over his last seven starts, he is 1-4 with a 3.99 ERA and 1.57 WHIP. Furthermore, multiple abbreviated outings have been sprinkled in there.
Nonetheless, his overall line indicates that he has been stellar for a vast majority of the season. With numbers that stack up against the rest of the pack, he will certainly be considered.
If the recent mediocrity does not substantially improve, he will end up being an afterthought.