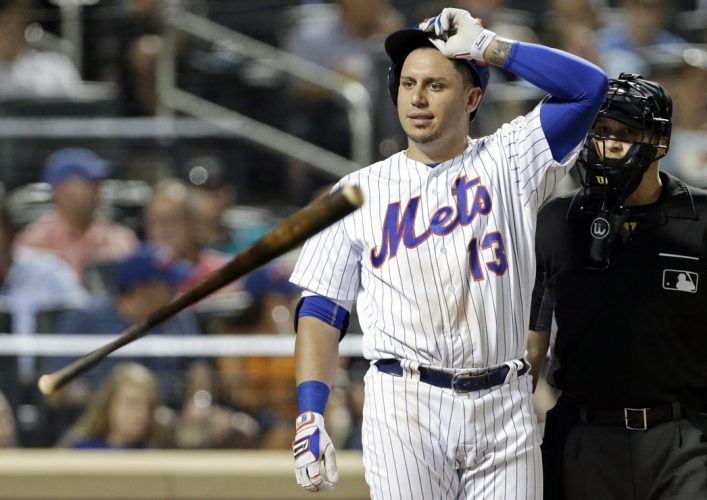 1. Luck
There are typically three factors that negatively affect hitters with RISP — lots of pickoff attempts, a plethora of intentional walks, and the pursuit of making productive outs.
The Mets don't check off any of these boxes, though.
Firstly, nobody on the team poses a real threat of stealing bases. Secondly, the hitter you'd anticipate getting walked — Yoenis Cespedes — has only been given a free pass four times.
Finally, New York certainly doesn't make productive outs (ex: sacrifice flies).
Sabermetricians don't have an explanation for it, so it's hard to justify their lack of success using numbers.