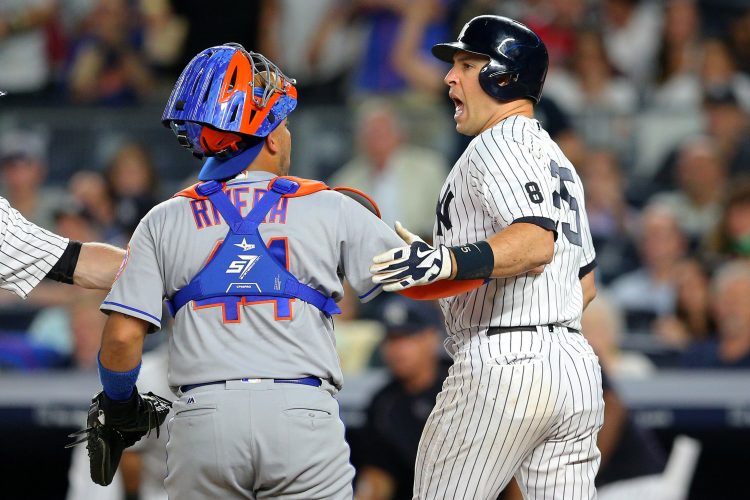 Whenever he has become somewhat displeased, Mark Teixeira has not been one to keep his mouth shut throughout his New York Yankees tenure.
Whether it is being thrown at, being uninformed, or just starting some unneeded back-and-forth, Mark Teixeira has had an obvious tendency of letting a moment get the best of him.
Judging from last night, not all of his arguments are actually warranted. Throughout his New York Yankees career, some altercations have merely developed from a comical standpoint.
Anyone with a general knowledge of baseball is familiar with his injury history. Fittingly enough, each time he has loud mouthed an opposition or one of his own, his health has been on the line.
Now, as a struggling 36-year-old with the same issues, health is at a premium.
So, in lieu of the recent Subway Series chatter, let's take a look at some of the prime Mark Teixeira meltdowns which have highlighted his otherwise stellar big league career.