6. Courtney Lee (SG-CHO)
Unrestricted
2015-16 Stats: 9.9 points, 1.6 assists, .465/.393/.839
Courtney Lee was another causality of the NBA's trade deadline, having been moved from the Memphis Grizzlies to the Charlotte Hornets in a three-team trade.
His shooting numbers in his 20 games with the Hornets have been absurd — 48.4 percent from the field and 44.8 percent from downtown — which is bolstering his chances at a big contract.
Lee's greatest strength is his three-point shooting (career 38.6 percent), but if the long ball's not falling he won't be a great help on offense.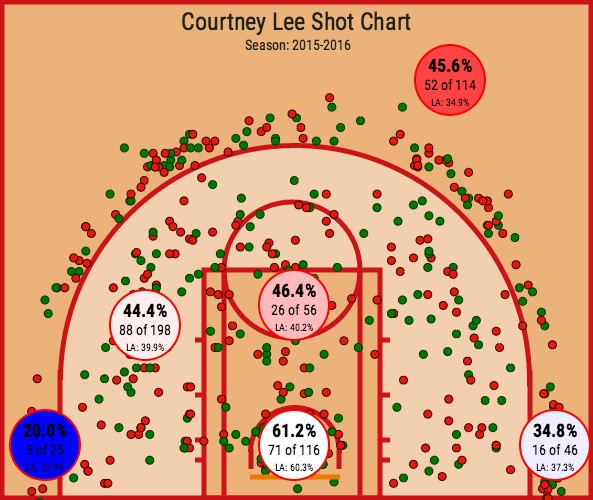 Unfortunately, Lee's defense is very inconsistent, which is maddening. On some night's he looks like Tony Allen and others, like James Harden.
It's almost a certainty that Arron Afflalo  won't be back next season, so the Knicks will need to look in other places to fill their shooting guard needs.
Lee can give the Knicks just as much production as Afflalo, but without the headaches and for less money.