The New York Rangers got the win tonight against the Phoenix Coyotes tonight, and are on a two game win streak after tonight.
By Jay Travers


Coming into tonight's New York Rangers game there was plenty of hype surrounding the ice.
It was the first time that Anthony Duclair played against his former Rangers. It was also the first game Keith Yandle played his former Arizona Coyotes.
After a quiet first period from the Coyotes, Klas Dahlbeck scored at 15:34 off a weak shot that surprised Henrik Lundqvist and quieted the Garden Faithful.
The score would remain 1-0 until halfway through the second period.
The Rangers continued to display dominance over Arizona's Mike Smith. Playing very hard, the Blueshirts finally put the puck in the back of the net thanks to a diving play by Chris Kreider at 10:06.
The third saw a bit of a chippy match. Both teams decided to get a little physical in front of the net.
After that, it was all New York. Kevin Hayes and Yandle both scored in the third period to put the game away. Yandle woke up the power play with a sweet shot from the point that went off two Coyotes defenders.
Hayes' goal was a bit of a mess in all honesty. Coming around from behind the net, Hayes took a nasty backhand shot and went top shelf.
The red light did not go on, but the arena went nuts. The official still had not signaled it was a goal.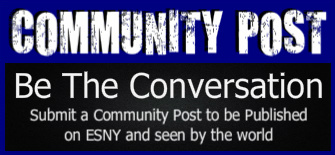 The puck found it's way to the left of Smith and Oscar Lindberg buried it. Hayes was awarded the goal though, for it went in before Lindberg's.
And to add a little salt into the wound, Rick Nash scored his first of the year with a unconventional empty netter. He was hooked on the play though, and the Official gave him the goal.
As a result, he was given the Rangers top team award in a game:
#NYR Rick Nash got the Broadway Hat tonight after picking up his first goal of the year and 700th point of his career. #LGR

— New York Rangers (@NYRangers) October 23, 2015
Lundqvist advances to 4-2-1 on the year and had a very good game in net. His first period did not test him much, and that goal off of Dahlbeck was frightening, however Lundqvist kept his composure and got the win.
It is very possible Lundqvist may have the save of the year (again, for what, the third time this year?).
The Rangers record moves to 5-2-1, and will play again on Saturday night in Philadelphia.
[su_button url="https://elitesportsny.com/2015/10/22/forget-miracle-2015-new-york-mets-proving-to-be-more-than-amazin/" target="blank" background="#000080″ size="10″ wide="yes" center="yes" radius="0″]NEXT: Mets Are Proving To Be Amazing[/su_button]