| 🇨🇦Province | Ontario |
| --- | --- |
| 📲Sportsbooks | Caesars, DraftKings, FanDuel, BetMGM, PointsBet, BetRivers, Unibet, theScore Bet |
| ✍️Written/Created by | Russ Joy and Robby Sabo |
| ✅Provided by | ESNY |
The wait is over, as single-game online Ontario sports betting is now officially legal and live.
Get started at Ceasars Sportsbook Ontario today: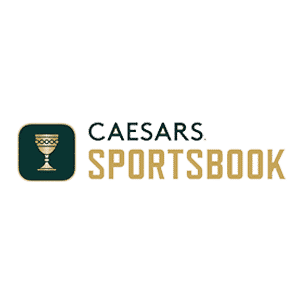 Although the options on this page are considerable, there exist even more online sportsbooks in Ontario just aching for Canadian sports bettors to utilize.
Quite simply, taking advantage of an introductory Ontario sportsbook promo code is easy. Interestingly—on the other hand—how the Canadian sports betting world arrived at this glorious online legal reality is where the details come to light.
The passing of Bill C-218 paved the way for single-game online sports betting, rather than the parlay betting that had previously been the only way to legally bet in Ontario. The expansion to single-game betting mirrors what has long been available south of the border in the United States.
The key thing to keep in mind is that many of the steps that needed to be taken to legalize online sports betting have been completed. Now, Ontario sports gamblers have an influx of options pertaining to legal online sports betting apps.
Currently, there are eight online mobile sportsbook apps currently available in the province. The first sportsbook app to go live, PROLINE+, is operated by the Ontario Lottery and Gaming Corporation.
The issue with the app is that it's clunky and far from the user-friendly experience provided by legal online sports betting apps in the US. Now that some of the big boys such as Caesars and DraftKings are live, Ontario sports bettors are enjoying themselves even more than usual during the raucous Stanley Cup Playoffs.
There are currently eight legal online sportsbooks that are live in Ontario. However, not all eight appear in ESNY's top Ontario sportsbook ranking (as FanDuel has yet to officially launch):
| Rank | Logo | Sportsbook | Launch Date |
| --- | --- | --- | --- |
| 1 | | 📲Caesars Sportsbook | April 4, 2022 |
| 2 | | 📲DraftKings Sportsbook | April 18, 2022 |
| 3 | | 📲FanDuel Sportsbook | TBD |
| 4 | | 📲BetMGM | April 4, 2022 |
| 5 | | 📲PointsBet | April 4, 2022 |
| 6 | | 📲BetRivers | April 4, 2022 |
| 7 | | 📲Unibet | April 11, 2022 |
| 8 | | 📲theScore Bet | April 4, 2022 |
Let's take a look at what each sportsbook could bring to the table. (Keep in mind that many of these apps are already available in some US states that border Ontario, including Michigan, New York and Pennsylvania.)
1. Caesars Sportsbook
Caesars Entertainment acquired William Hill PLC in April 2021, signaling a seismic shift in the legal online sports betting industry. Over the ensuing months, Caesars Sportsbook gained a significant foothold in states where the previous iteration of their app and the William Hill Sportsbook app had already launched.
The more impressive feat came as Caesars Sportsbook launched into new markets with industry-leading new user promos as states such as Arizona, Louisiana and New York went live with legal online sports betting.
Any new Caesars Sportsbook user will likely have the chance to access a great sign-up promo, plus odds boosts and bonuses available to everybody.
For ESNY's money, Caesars is the top operator for Ontario online sports bettors.
2. DraftKings Sportsbook
The folks at DraftKings Sportsbook have an incredible sportsbook app, featuring daily promos, bonuses, and odds boosts. DraftKings has cultivated a massive following from their daily fantasy sports days, which has allowed them to find tremendous success in virtually every market they've launched their sportsbook in.
Simply put, this is a top-tier legal online sportsbook app and is live in Ontario as of May 20, 2022. In fact, an argument can be made that DraftKings Ontario could ultimately represent the best legal online sportsbook app in the province.
The app does not have stability or navigation issues, which makes it a user-friendly one to use.
3. FanDuel Sportsbook
When it comes to user-friendly apps, there might not be anything better than FanDuel Sportsbook. The FanDuel Sportsbook app seamlessly allows bettors to navigate between tabs, leagues, live, futures, and pregame betting with ease.
There are no lagging or timeout issues with this app, which improves the user experience tremendously. FanDuel has done a tremendous job building on their daily fantasy sports brand with their legal online sportsbook.
Once FanDuel Ontario launches, there is a significant chance that FanDuel Sportsbook will come out of the gates with multiple new-user offers.
4. BetMGM
Whether it's an ad featuring Jamie Foxx or Kevin Garnett, chances are you will see plenty of commercials for "The King of Sportsbooks." BetMGM has a large list of daily odds boosts and promos to take advantage of on multiple sports.
Their Lion's Boost and additional odds boosts that feature famous athletes and personalities often offer some of the best boosts in the business.
5. PointsBet
PointsBet is an Australian company that offers a ton of action and one of the most unique features in legal online sports betting.
If and when PointsBet Ontario launches, it is expected to bring unique features for Ontario sports bettors, including the company's game-changing PointsBetting option.
6. BetRivers
Any prospective bettor interested in a straightforward sportsbook could be in luck with BetRivers. While some sportsbooks offer a ton of features, odds boosts and flashy promos,
BetRivers brings a simple interface and traditional action to the table. For new bettors, this simple approach to sports betting could be a great way to get started.
7. Unibet
Unibet is another legal online sportsbook that launched in Ontario on April 4, 2022. The Unibet app offers plenty of the traditional action bettors would expect to find with any legal online sportsbook. One great thing that Unibet offers is a sizable new-user promo.
8. theScore Bet
The final potential sportsbook that might launch in Ontario is theScore Bet. This sportsbook would mark Penn National Gaming's first foray into Canadian online sports betting.
Penn National Gaming chose to potentially launch theScore Bet in lieu of Barstool Sportsbook. The latter has a loyal following in the United States, while theScore is headquartered in Canada.
Other Sportsbooks
Bet 365
Bettors in Ontario will need to meet age, location, and eligibility requirements to sign up for a legal online sportsbook account. Any eligible bettor must be at least 19 years of age and be physically located within the province of Ontario. As is the case in the US, there are certain personal information criteria players will need to provide at signup, including:
Full legal name
Residential address
Date of birth
Phone number
Credit or debit card
Prospective bettors will also need to create a password and provide an email to create their account. If the sportsbook needs further proof of identification, a picture of the player's passport or driver's license could be requested.
Single event Ontario online sports betting is live, with eight sportsbooks currently taking online bets. More legal online sportsbooks could be coming soon—including mighty FanDuel.
No matter the specific sportsbook app, Ontario sports gamblers have the ability to immediately sign up for an account and begin placing wagers on that date.
It is also likely that a number of these sportsbooks will also look to establish brick-and-mortar locations for in-person wagering and depositing.
Deposit Methods
Legal online sportsbooks typically offer multiple funding methods to make a first deposit, including:
Online banking
Credit or debit card
PayPal
Wire transfer
Prepaid cards
In-person depositing at a brick-and-mortar location
Most users find the online banking option to be the quickest, safest deposit method.
Types of Available Bets
Legal online sportsbooks offer a wide variety of bet types across all kinds of action in their respective apps. Some of these bet types are only available pregame, while others are only available during games.
| Types of Bets | Description |
| --- | --- |
| 💰Moneyline | Choose the team or player you believe will win a specific game. |
| 💰Point spread | Select the number of points that will ultimately separate the winning and losing team. Alternate point spread markets are often available. |
| 💰Total points | Based on the total points line established by a sportsbook, select whether the total will go over or under. |
| 💰Teasers | Add points in your favor by wagering on a bet with two or more games. |
| 💰Prop bets | Player- and team-based markets that bettors can wager on. These bets are tied to potential events that will occur in a specific game or event. |
| 💰Parlays | Bets that contain multiple legs across a number of games. The final odds will be longer than if the individual bets had been placed separately. If one leg loses, the bet loses. |
| 💰Same game parlays | Allows bettors to place a parlay bet on a single game, consisting of player and team prop bets. |
| 💰Futures | Bets that are available on teams or players to win league or individual awards. |
| 💰Live, in-game betting | Betting markets available while games are in progress. |
Sports to Wager On
Each legal online sportsbook offers action on domestic and international leagues. The type of sports, however, can vary from app to app. These are the most common sports that appear in legal online sports betting apps:
Baseball
Basketball
Boxing
Cricket
Darts
Football
Golf
Hockey
MMA/UFC
Racing
Soccer
Tennis
The road to single-game betting in Ontario has been an arduous one, but it will ultimately be worth the effort for the province and bettors alike.
Rather than watching potential revenue fly out the door to offshore apps, Ontario will be able to finally oversee legal online sports betting.
Here's a timeline of how legal and live Ontario online sports betting came to fruition:
Bill C-218
Bill C-218 was passed as part of the 43rd Parliament, 2nd session, which took place from September 23, 2020 to August 15, 2021. This Bill included an Act to amend the Criminal Code related to sports betting. Here's how the Bill became law:
September 23, 2020: The Bill is reinstated from a previous session by the House of Commons.
February 17, 2021: The House of Commons completes a second reading of the Bill.
March 26, 2021: Following five meetings of the Standing Committee on Justice and Human Rights, consideration of the Bill is completed at a Chamber sitting. This report is presented with an amendment.
April 22, 2021: The Bill is reported on at a Chamber sitting. Bill C-218 is also read for the third time and agreed to.
April 30, 2021: The Bill is read for the first time at a Chamber sitting in the Senate.
May 25, 2021: Following a second Chamber sitting, the second reading of the Bill is completed.
June 8, 2021: After two meetings in the Standing Senate Committee on Banking, Trade and Commerce, the committee report is presented without amendment.
June 22, 2021: Following three Chamber sittings, the third reading of the Bill is completed and the Bill is passed by the Senate without amendment.
Finally, Bill C-218 receives royal assent on June 29, 2021.
The Regulatory Process Begins
August 27, 2021: PROLINE+ accepts the first single-event online bet.
September 9, 2021: The Alcohol and Gaming Commision of Ontario provides the final regulatory standards for online sports betting. These standards open the door for regulated iGaming to launch in the province.
October 14, 2021: Rush Street Interactive's CASINO4FUN social gaming platform launches via the BetRivers brand. This sets the stage of BetRivers to get their sportsbook and online casino tools ready for the green light from Ontario.
October 18, 2021: FanDuel announces the Dale Hooper as the General Manager of Canada. The company says Hooper will oversee FanDuel Canada and future launch opportunities.
November 4, 2021: Jay Snowden, President and CEO of Penn National Gaming, announces that theScore Bet will launch in Ontario once the province allows online sports betting operators to go live.
December 20, 2021: A Gaming Laboratories International GLI-33 certification is awarded to theScore Bet, which is necessary for Ontario online sportsbooks.
Significant Steps Continue in 2022
January 26, 2022: An announcement is made that theScore Bet has become the first private market operator in the province to receive an official Responsible Gaming Accreditation. This lines theScore Bet up to be one of the first to market in Ontario.
January 28, 2022: Ontario announces that the regulated iGaming market will officially launch on April 4, 2022. As such, national legal online sportsbooks from the US could begin to prepare for approval and launch.
February 1, 2022: An announcement is made that NorthStar Gaming will run off the Kambi platform. NorthStar gaming is partnered with Torstar Corporation, which publishes the Toronto Star.
February 3 & February 7, 2022: Penn National Gaming announces theScore Bet has received important approvals from the Alcohol and Gaming Commission of Ontario. Entain PLC acquires the Sports Interaction sportsbook.
February 23, 2022: A massive announcement comes from Maple Leafs Sports & Entertainment, which outlines a partnership with Amazon. This partnership allows the companies to create new in-person and virtual technologies for free-to-play and sports betting experiences. Maple Leafs Sports & Entertainment oversees a number of critical teams in the province, including the Toronto Maple Leafs of the NHL, Toronto Raptors of the NBA, and Toronto FC of MLS.
March 9, 2022: The NHL and Ontario Lottery and Gaming Corporation announce a deal that makes the corporation the first sportsbook partner of the league in Canada. The deal includes distribution rights to the NHL logo, as PROLINE+ becomes the first official sports betting product in Canada of the NHL.
March 10, 2022: BetRivers receives a license to operate in the province. This paves the way for BetRivers Canada to launch on April 4, 2022.
The tax rate has varied from state to state in the United States, and there's the potential for a variance from province to province in Canada.
As outlined in Bill C-218, the effective tax rate that private sportsbooks will need to pay when operating in Ontario is 20%. That effective tax rate falls between the rates found in Pennsylvania (36%) and New Jersey (13%).
It's far lower than the cost of doing business in New York, where the rate is a staggering 56%.
At this time, it's difficult to predict the gross revenue of legal online sports betting in Ontario, but there are some in the industry who believe that the number could hit C$989 million ($775m USD) in its first year.
While there is no current brick-and-mortar requirement for legal online sportsbooks to operate in the province, there is a number of potential locations where bettors could potentially place in-person wagers.
Caesars Windsor
Casino Niagara
Casino Rama Resort
Casino Woodbine
Fallsview Casino Resort
Gateway Casinos Sault Ste. Marie
Pickering Casino Resort
Is Online Sports Betting Legal In Ontario?
Yes, Bill C-218 earned royal assent on June 29, 2021, legalizing single-game online sports betting.
Is Ontario Online Sports Betting Live?
Yes, Ontario online sports betting is live.
Are There Eligibility Requirements For Ontario Bettors?
Yes. As outlined in Bill C-218, bettors must be located in Ontario and be at least 19 years of age.
Which Sportsbooks Are Available In Ontario?
PROLINE+ was the first to officially launch in Ontario. In addition, there are another eight mobile sportsbook apps that are live and worthy of mention: Caesars, DraftKings, BetMGM, PointsBet, BetRivers, Unibet, theScore and 888sport Ontario.
Can Bettors Wager Online and in Person?
A number of physical locations to be in-person are expected in 2022. In the meantime, bettors can absolutely sign up for an online account and bet from the comfort of their homes.