Some players use the All-Star Break to relax, be it a short vacation or just a trip home.
For Yankees center fielder and New York native Harrison Bader, it's doing a collaboration with Ray's Bar on the city's Lower East Side. Management recently added "Bader Tots" to the menu, a smothered tater tots appetizer featuring Zab's Hot Sauce. The Gold Glove center fielder, of course, showed up to promote the dish and also mingle with fans.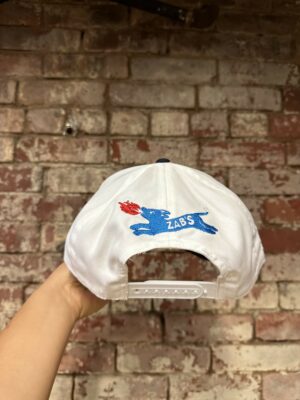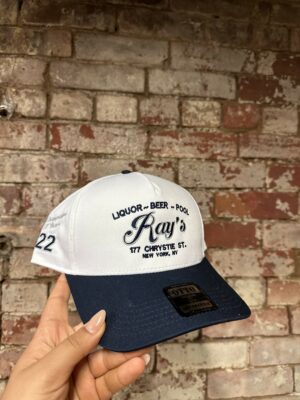 Bader also took the time to sneak back to the quieter kitchen with ESNY and discuss his brief time in pinstripes. Bader also discussed being Anthony Volpe's teammate, Aaron Judge advice, and how the Yankees can turn things around in the second half.
You're playing for your hometown team. What's it like donning the pinstripes and being the second-most popular Yankee behind Aaron Judge?
I think that's really good company! But on a more serious note, being back in New York where I'm born and raised and have family and friends around me? It's a dream come true. I take every game very seriously. I'm just very excited to get back out there and play baseball!
How did you get your nickname "Bader Tots?"
So that actually originated my freshman year in high school at Horace Mann. A teammate of mine on the varsity team made a comment. He was like, "Give me a side of Bader Tots." He said it in a gym full of people and it just stuck forever. Since I was 15-years-old.
You recently visited Leibman's Deli with chef Marcus Samuelsson. ESNY recently did a writeup on Leibman's hot dogs, inspired by your trip. What makes a neighborhood institution like Leibman's better than the more mainstream Katz's Deli?
Damn, that's a good question. So I've been to both, but admittedly once. I think they're both really good. But Leibman's is like a really, really old staple, and so is Katz's! But that neighborhood, Riverdale in the Bronx? It's just genuine deep New York.
Back to baseball, your teammate Aaron Judge just went through his own free agency. Has he given you any advice about approaching yours?
He has, actually. Yeah. His biggest advice is just to play your game. Baseball players always talk about process vs. results. So what that kind of means is as long as you focus on the process involved with producing the results you want to produce yourself, you'll be fine. You'll be taken care of.
So when I hear him talk about it, just worrying about day to day. As long as you have a good process and you put up the numbers that you're working towards over the course of a 162-game season, they're going to show up. So with regards to the contract and stuff like that, I don't focus on that whatsoever. I care about winning games on a daily basis. I care about playing my version of baseball for my teammates, plus winning. That's all I'm focused on.
Speaking of teammates, tell us about playing with Anthony Volpe.
The one word that's always come with Volpe is poise, and I think poise is very rare at the major league level. Because you get exposed a lot, you fail a lot. You take bad swings. You make tough plays that make you seem as though you might not belong.
But the level of poise this 22-year-old kid has is something that I rarely see at the major league level. So it's been kind of the theme surrounding him since spring training, with what he did making the team. He's gone through some ups and downs. Through both of those, he's just had tremendous poise in bouncing back the next day, coming in ready to perform, and not letting things affect him, which I think is very rare.
Being up the middle as the New York Yankees shortstop, it's a big role as it would be anywhere else. He's handling it tremendously well as a young kid and I'm very excited for him and his career moving forward.
We've heard Volpe's chicken parm story so many times by now. You're half-Italian. What is Harrison Bader's favorite Italian comfort food to break out of a slump?
Chicken parm for sure. Chicken parm is my favorite dish, my favorite Italian go-to. But any big heavy pasta, too. You just dive into it. I'm glad he found some solace in chicken parm to get back on track!
Follow ESNY on Twitter @elitesportsny