The Yankees are firmly entrenched in the newest version of Yankee Stadium. New York's current home has been around since 2009. While the organization hasn't appeared in a World Series in more than a decade, they also christened the place with a title during its inaugural year.
It doesn't matter how much time passes, though. There was just something special about Old Yankee Stadium. So many legends played there and so many championships were celebrated. Those October ghosts were real, and it doesn't seem like they traveled to the new stadium (yet).
I remember attending a Yankees-Red Sox game in 2009 while the old stadium was still standing. Lights were on, but that treasured place was just sitting there, empty. I couldn't help but feel sad, knowing that a venue with so much history was going to be taken down. We'll always have the memories, though. And pictures. Lots of pictures.
It's now been 100 years since The House That Ruth Built opened up. As I sit here writing this, April 18th marks the exact anniversary of the stadium's first Opening Day. The Yankees welcomed the Red Sox into town and proceeded to beat them, 4-1. Babe Ruth slugged a homer and collected three RBI.
MLB Cathedrals is a primo Twitter account to follow if you love seeing past and present baseball stadiums. They delivered on Tuesday by sharing the following pictures on their account to mark Old Yankee Stadium's 100th anniversary: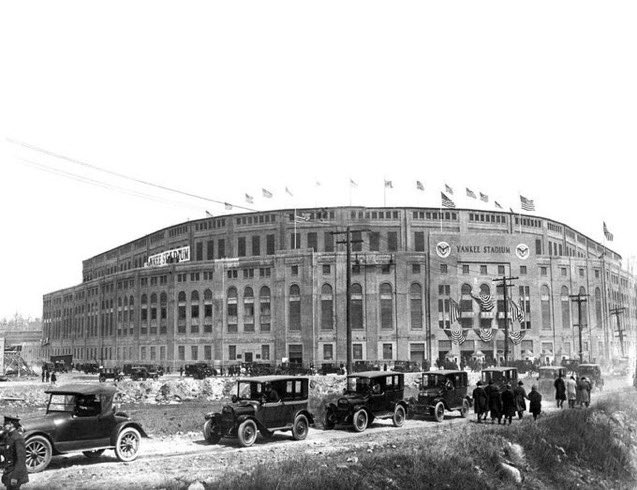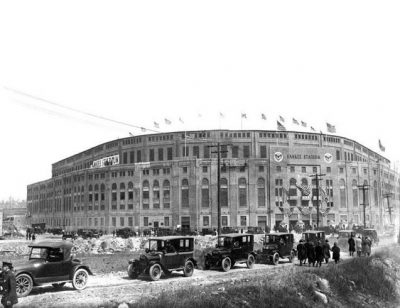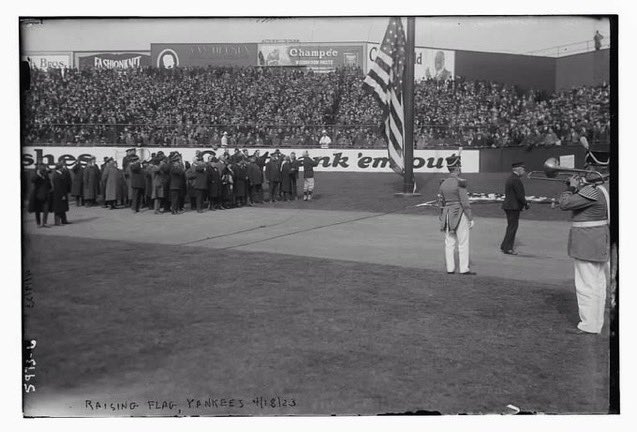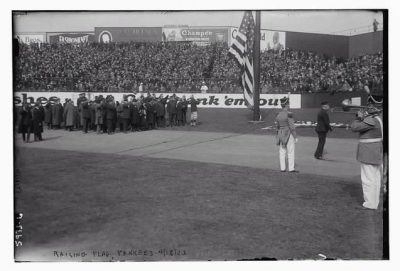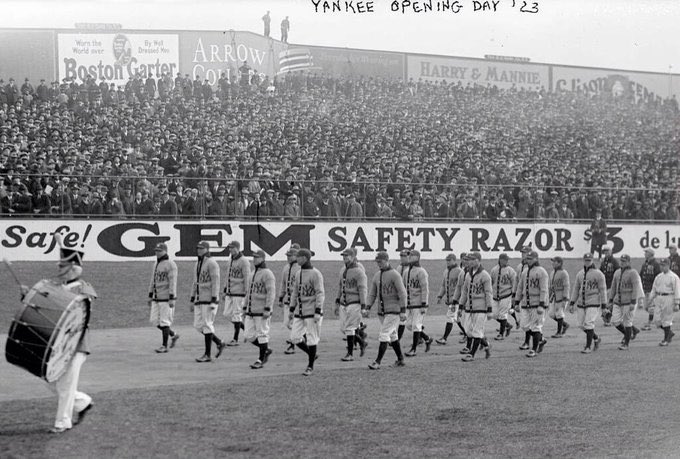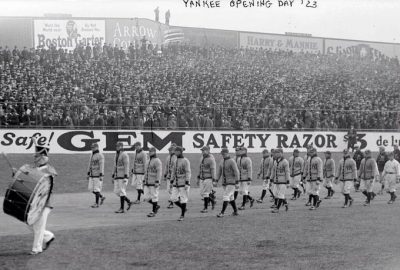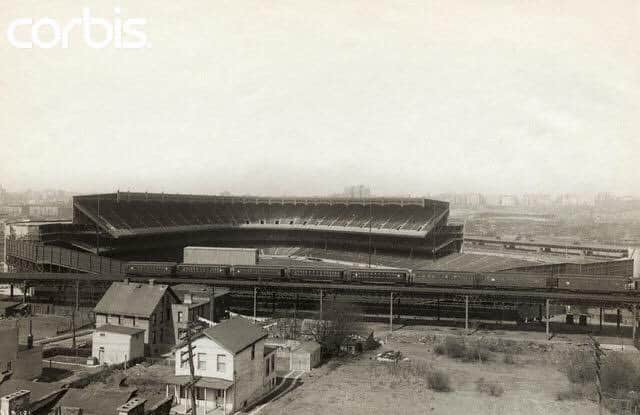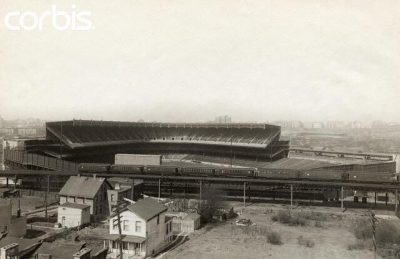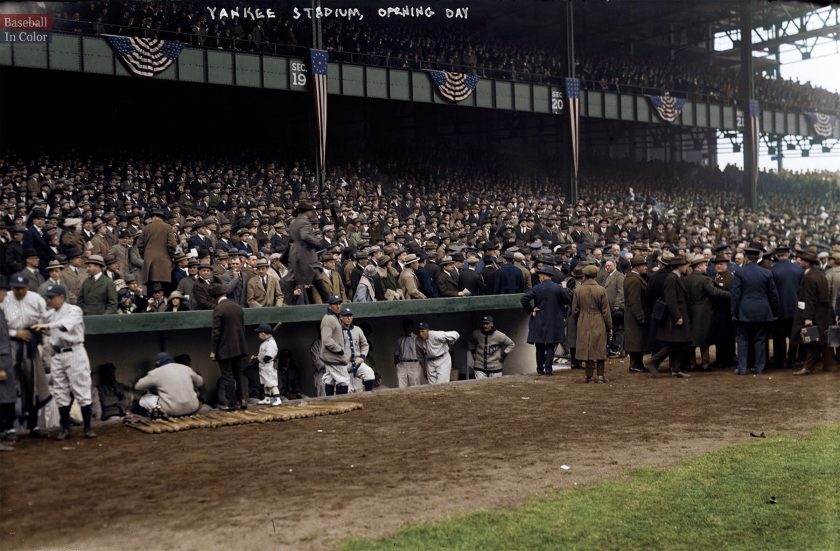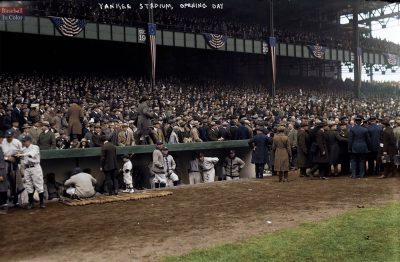 These are just… *chef's kiss*. And for that second-to-last picture, can you imagine living in one of those houses beyond the outfield fence?! Just unreal, not only to watch the stadium itself go up but for everything else that came afterward.
Construction took place from 1922 to 1923 and it cost $2.4 million (which would be $34.4 million in 2022 dollars). MLB Cathedrals also noted that Old Yankee Stadium was the first triple-decked sports venue in the world.
Seating capacity was 54,000, but Opening Day attendance settled in at 74,000 (it was like they were watching a Giants or Jets game). The next-biggest MLB stadium at the time was Braves Field in Boston, which held 35,000 people.
So, yea — similar to how people say Camden Yards kicked off the modern era for baseball stadiums, Old Yankee Stadium set the standard back in 1923. As if there was any doubt.
You can reach Matt Musico at [email protected]. You can follow him on Twitter: @mmusico8.