With opening day baseball less than a month away. Let's dive into where each team stands with this week's power ranking update.
This week has been full of injury updates with the most notable being Yankees pitcher Zack Britton set to undergo elbow surgery and Nationals pitcher Jon Lester back in camp after thyroid surgery.
A lot can happen in a month, but here's where each team lies in this week's power rankings from 1-30.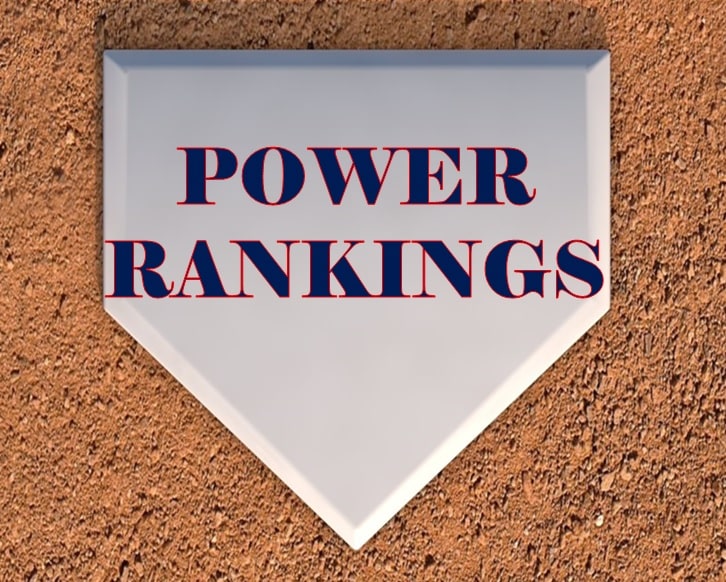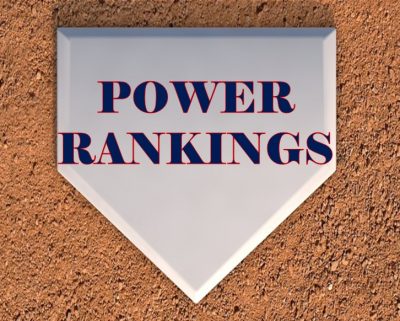 1. Los Angeles Dodgers 
The Dodgers have somehow managed to create a dream team of some of the best players in major league baseball. The only real threat to their reign is the possibility of their bullpen pieces such as Kenley Jansen blowing up against the Padres' lineup, but only time will tell.
2. San Diego Padres 
The Padres starting pitching rotation is stacked, to say the least, even taking Mike Clevinger out of the picture for a while. That paired alongside the way that Manny Machado alone can rake so well against the Dodgers lineup puts them in a great position to succeed. At the same time, it's very rare that a franchise can just buy a championship and the Padres are going to need more than their 162 million-dollar roster.
3. New York Yankees
Year after year the Yankees are in a great spot to get their 28th ring and then don't. Plagued by injury once again, with Zack Britton out for a little while, the Bronx Bombers need a contingency plan. If Aaron Judge and Giancarlo Stanton can stay healthy the team has a chance to make it past the ALCS especially with the Rays' loss of Blake Snell and Charlie Morton.
4. New York Mets
Every Mets fan will say that this is their year, and every other baseball fan knows that it's probably not. Despite some amazing pickups this past offseason, and an elite starting pitching rotation, if the bullpen can't hold it down there's a big chance the Mets will disappoint their fans yet again.
5. Chicago White Sox 
The White Sox have the potential to be either really good or really bad, with not much of a middle ground. With their only consistent starter being Lucas Giolito, the team is really depending on Tim Anderson's bat and for Jose Abreu to stay as hot as he was last season.
6. Atlanta Braves
The Atlanta Braves are looking nasty especially with the signing of Charlie Morton and re-signing Marcell Ozuna. The main race in the NL east seems to be between the Braves and the Mets and baseball fans everywhere are excited to see how it will unfold.
7. Toronto Blue Jays
While the addition of George Springer definitely helps their lineup and Hyun Jin Ryu looks good so far, the main question in regards to the Blue Jays is can the rest of their pitchers perform well this season?
8. Minnesota Twins
The Twins had their chance in 2019 and they probably won't get to that caliber of a team again anytime soon. Beyond José Berríos there's not much to talk about with the Twins in 2021.
9. Tampa Bay Rays 
The Rays have had some major losses this past off-season with Snell and Morton being among them. They've proved the past few years that metrics can be great, but Moneyball couldn't bring a ring to Tampa.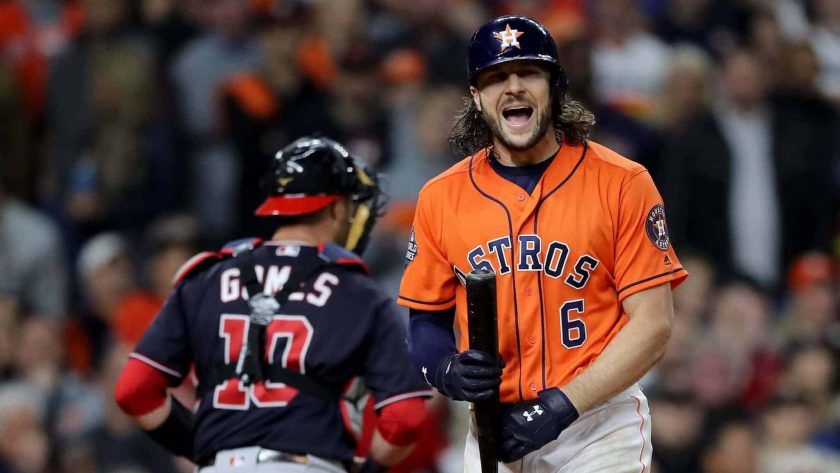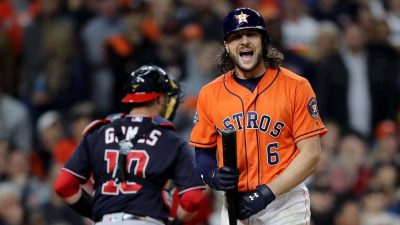 10. Houston Astros 
With Justin Verlander being out for the foreseeable future and George Springer in Toronto, the Astros roster is stretched thin. They pulled off a miracle-making it as far as they did in the 2020 postseason but the likelihood of something similar happening again is slim to none.
11. St. Louis Cardinals 
Nolan Arenado alone can't make the Cardinals a winning team as much as the franchise wishes he could. Maybe if their starting rotation could take some of the weight off Jack Flaherty they'd have a better shot of winning the NL Central.
12. Washington Nationals 
It was hard not to root for the underdog Nationals team when they won the 2019 World Series, yet now it's hard to root for them at all. With their starting rotation unable to stay healthy to match their powerful bats, the Nationals are a mixed bag the upcoming season.
13. Chicago Cubs 
The Cubs didn't do great in the offseason, but they didn't do as terrible as they could have. Losing Yu Darvish was a hit but keeping Kris Bryant cushioned the blow as he's a huge asset to the lineup when healthy.
14. Oakland Athletics
Mitch Moreland was a great pickup for the A's. Yet especially with the loss of Liam Hendricks, the franchise still has a ways to go to make the team a solid contender while they re-build.
15. Milwaukee Brewers 
The Brewers are in a pretty good place this season to compete against the Cardinals and Cubs especially with the addition of Jackie Bradley Jr. and some powerful late-inning relievers.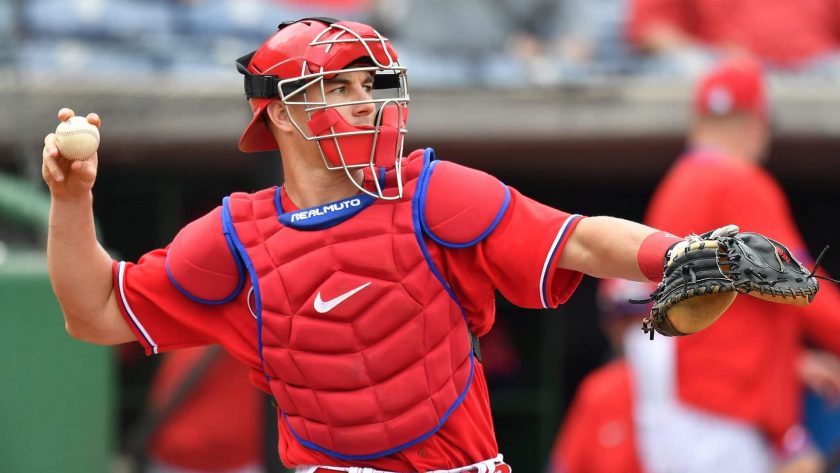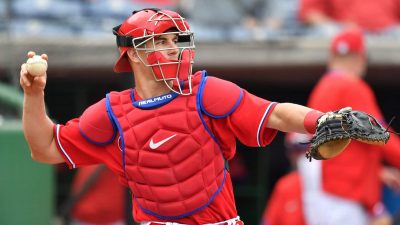 16. Philadelphia Phillies
After months of talks of JT Realmuto free-agent talks, the all-star catcher re-signing with the Phillies gives the team a shot especially if Bryce Harper can find his stride.
17. Los Angeles Angels of Anaheim
If the Angels' starting rotation can hold things down long enough for Anthony Rendon and Mike Trout to shoot home some runs, maybe the Angels can be a little above average this upcoming season.
18. Miami Marlins
The 2020 Marlins were an anomaly that no one was expecting. Their success was as confusing as it was entertaining but going into the 2021 season the chances of a similar outcome are slim especially in a normal length season. They've made a few moves in the offseason including signing Adam Duvall, but their starting pitching has no chance of matching up to the rest of the teams in the division.
19. Cleveland Indians
The Indians took some big hits losing both Francisco Lindor and Carlos Carrasco but that was expected as the Indians are rebuilding with not much left beyond Cy Young award winner Shane Beiber and third baseman José Ramírez.
20. Seattle Mariners
To say that the Mariners franchise is a mess right now would be an understatement. The slow car crash of an organization is currently in shambles with their only hope being some up-and-coming prospects. This is including Jarred Kelenic, Kyle Lewis, and Julio Rodriguez who could just be the team's saving grace.
21. Boston Red Sox
The million-dollar question for the Red Sox is – can the team hold things down until Chris Sale is ready to go? The ace isn't expected to step on the mound again until at least June, and the Sox just don't have the rotation or bullpen that they used to.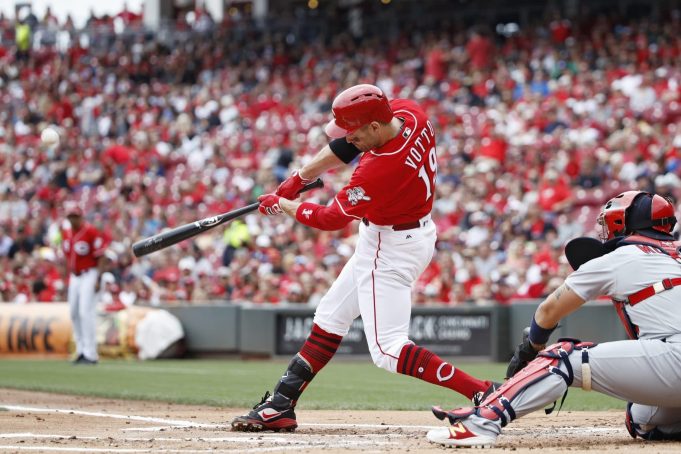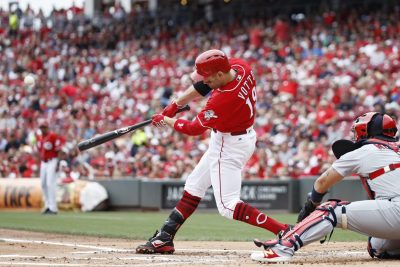 22. Cincinnati Reds
Despite Trevor Bauer leaving for sunny Los Angeles, the Reds have a chance to make some waves or at least some splashes in 2021. With Joey Votto testing positive for COVID-19 yesterday, the chance of him producing could be even lower as he's set back in his training.
23. San Francisco Giants
In reality, the Giants aren't even that bad, but when stacked against some of the most threatening teams in baseball, they just can't match up.
24. Kansas City Royals
The Royals made a great choice picking up Andrew Benintendi who has a high chance of bouncing back in 2021. Yet at the same time, there's not much else the team has to offer offensively.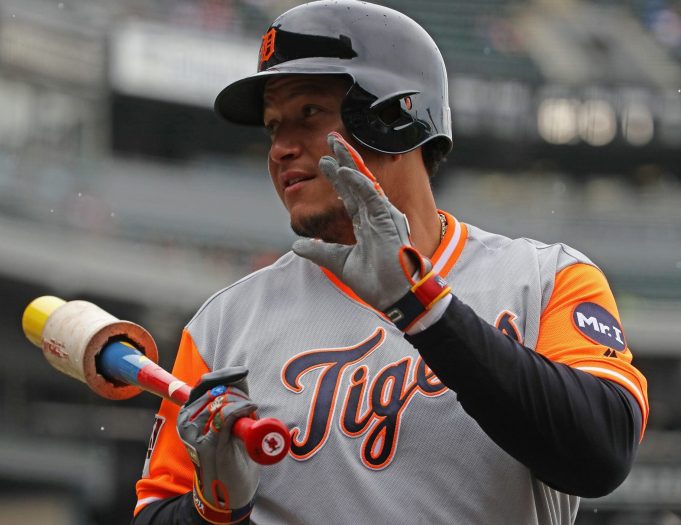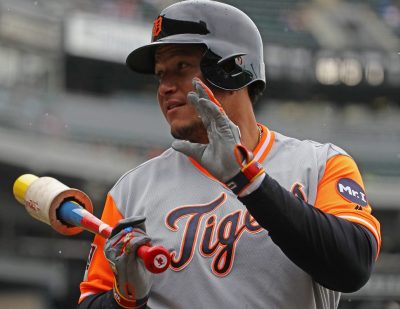 25. Tigers

If the Tigers get more than sixty wins in 2021 it would be pretty impressive considering the only functional player they have is Miguel Cabrera. They should eventually improve though as they have made some great draft picks the past few years.
26. Colorado Rockies 
If you asked any baseball fan the past few years to name a Rockies player, the only responses would have been Nolen Arenado and Trevor Story. Now with Arenado in St. Louis, Story is soon to make his departure from Colorado as well.
27. Arizona Diamondbacks
The Diamondbacks are far on the backburner of the behemoth of the NL West. They're not terrible, but don't offer much to talk about when compared to their counterparts.
28. Orioles 
The Orioles have a solid young roster that will be fun to watch, but they really need some of their veterans to perform in order to reach their full potential.
29. Rangers
Joey Gallo is the only player on the Rangers that is worth talking about and even then it's mostly to see if he makes a comeback.
30. Pirates 
The Pirates could maybe give a Triple-A team a run for their money, but all hope is lost at least for a few years. Eventually, they can hopefully get some of those prospects major league-ready so Pirates fans can be less miserable.