If everyone stays healthy, there is no reason why the New York Yankees shouldn't handily win the AL East in 2021.
Make no mistake, ladies and gentlemen, the New York Yankees rule the roost in the AL East.
Forget about last year's collapse that handed the division crown to the Tampa Bay Rays. Put the lack of playoff appearances in the '80s up in the attic with Mom's old legwarmers and the Flock of Seagulls vinyls. Even if the last World Series appearance was in 2009, the top of the AL East has been New York's territory for a long, long time.
Now that MLB is slated to play a full 162-game season in 2021, the Yankees are in a prime position to win the East again. There are more days off for key players to rest. Last year's 60-game sprint to the finish is already fading into a distant memory.
Oh, and did we mention the top competition in the division isn't quite as strong anymore? Let's take a deeper look and see how the AL East truly is the New York Yankees' to lose.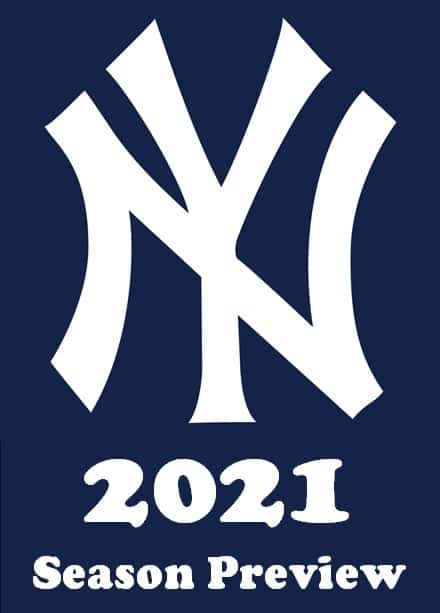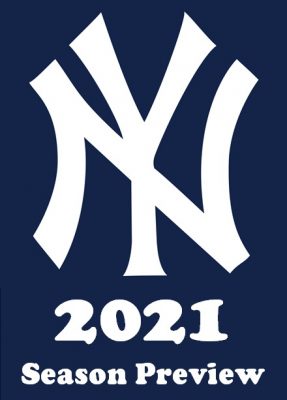 New York Yankees
The Yankees should be feeling confident heading into the 2021 season. Reigning AL batting champion DJ LeMahieu came back at a discount on a six-year, $90 million deal. Aaron Judge and Giancarlo Stanton changed their workouts so as to avoid IL stints with nicks and strains.
Yet, New York's lineup can be streaky. As we saw during that awful 5-15 stretch late last season, one cold streak can be crippling. But if the core of Judge, Stanton, and Luke Voit produces and both Gleyber Torres and Gary Sanchez bounce back, the Yankees will score runs in bunches.
The pitching staff is the bigger question mark in the Bronx. Gerrit Cole is a bona fide ace and should turn in yet another great year, but the arms behind him can get dicey. Two-time Cy Young winner Corey Kluber signed a one-year deal, and only tossed a single inning in 2020 before injuring his shoulder. Cole's good friend Jameson Taillon was also acquired from the Pittsburgh Pirates, but is coming off a second Tommy John surgery.
Jordan Montgomery has upside, and who the fifth starter will be is anyone's guess. The good news is the bullpen, led by closer Aroldis Chapman, is still strong. Darren O'Day and Justin Wilson should cover the losses of Adam Ottavino and Tommy Kahnle well.
If the pitching staff can perform as well as the lineup, then the New York Yankees can look forward to practically running the table.
Tampa Bay Rays
The Rays are one of the most frustrating teams in baseball. Their talent on paper doesn't look like a contender, but they always give teams fits. In 2020, they took advantage of the New York Yankees both having more devastating injuries and running cold at the worst time. In a full season, there's almost no chance the Rays would have won the AL East.
Now, the Rays' odds of repeating as AL East champs are even slimmer. Former Cy Young winner Blake Snell was traded to the San Diego Padres to dump salary and Charlie Morton signed with the Atlanta Braves.
This means two-pitch mastermind Tyler Glasnow is the ace and has something of a motley crew behind him. Ryan Yarbrough has served mostly as a bulk arm behind an opener, but can also start. Michael Wacha and Chris Archer are both shells of themselves, and Rich Hill will be 41 on Opening Day. The Rays bullpen is…well, we all know how their bullpen works.
As for the lineup, it's very much the same despite some offseason trade rumors regarding Kevin Kiermaier. Noted Gerrit Cole-killer Ji-Man Choi is still around, as is last year's playoff sensation Randy Arozarena. The Rays' lineup alone is probably enough to secure at least a Wild Card spot.
Unfortunately, their pitching is suspect enough that barring a miracle, repeating as AL East champs seems unlikely.
Toronto Blue Jays
https://www.youtube.com/watch?v=NuJEGdeYEjQ&ab_channel=TorontoBlueJays
I seriously don't understand everyone's collective fascination with the Blue Jays. This is a team that has built a so-called "contender" several times in the past, particularly in the Jose Bautista years, only to fall short in the postseason.
This is because whenever this happens, Toronto builds a team that's all lineup and no pitching. That isn't to say they aren't a fun team. Who doesn't enjoy watching Vlad Guerrero Jr., Cavan Biggio, and Bo Bichette? The Blue Jays also added George Springer and Marcus Semien in free agency, so this lineup can and will score a lot of runs.
What takes Toronto out of the AL East race is their pitching. Hyun-Jin Ryu is a solid lefty, but far from a top-tier ace. The next best arm behind him is Nate Pearson, but he only has 18 MLB innings on his arm, is already 24, and missed five weeks with an elbow strain last year. And behind Person? Robbie Ray, Tanner Roark, and Steven Matz.
Even with the impressive Kirby Yates as the new closer, the Blue Jays are The Expendables to the New York Yankees' Bull Durham. They're a fun watch, but not so great that they can bring home the gold.
Baltimore Orioles
2021 is another year of the Orioles rebuilding and seeing which young players can help build a contender. Big lefty John Means and his nasty changeup figure to lead the pitching staff, but he's like Glasnow in that he doesn't have much support behind him. How the bullpen shakes out is anyone's guess, so manager Brandon Hyde has his work cut out for him.
Baltimore's lineup doesn't feature a lot of names, but there's some upside. Chance Sisco's lefty bat should make him a valuable franchise catcher and Anthony Santander is a switch-hitter with some pop. Best of all, Trey Mancini is cancer-free and back in action after missing all of last year for treatment.
The Orioles won't win the AL East this year, and probably not in 2022 either. But this will be the season that really determines if general manager Mike Elias is the man to lead the rebuild. In the meantime, Baltimore's players can kick back and rewatch The Wire when they're not battling the Red Sox for last place.
Boston Red Sox
As a lifelong New Yorker, this is weird to say. It's hard to not look at the state of the Boston Red Sox and not feel bad for the team. That's because general manager Chaim Bloom came to Beantown with one job: cut payroll and rebuild a winner on the cheap.
Instead of a winner, the Red Sox roster looks as though it was put together at Sam's Club. Kike Hernandez and Marwin Gonzalez were nice additions, but neither can help Xander Bogaerts nor Rafael Devers support the rest of the lineup. It may not seem so, but trading Andrew Benintendi to the Kansas City Royals could prove a big loss.
And even if JD Martinez finds his groove again, Boston's pitching is nowhere near good enough for the Red Sox to make any noise. Eduardo Rodriguez is back after missing all of last year with COVID-related myocarditis, and Chris Sale will be back from Tommy John surgery at some point. The rest of the staff is Nathan Eovaldi, Garrett Richards, and a cast of characters ready to battle for spots in spring training.
It's strange because the AL East has long been defined by the New York Yankees and Boston Red Sox battling for first place. Baseball does well when both teams are competitive, but that won't be the case this year and probably not the next.
Between them and the Orioles, whichever of the two finishes last is anyone's guess.