As camps open in Florida and Arizona, ESNY ranks all 30 teams in Major League Baseball. 
The sounds of metal cleats on pavement, fungo bats making contact and fastballs smacking the leather of a catcher's mitt have begun again.
With the pandemic-shortened season now firmly in the rearview mirror, baseball begins Spring Training with hopes of a full, healthy regular season.
We're excited for baseball to be back! If you've followed our 2021 Preview Series you're ready to cheer for the New York Mets and New York Yankees – and you're ready for your fantasy baseball draft.
But how do the teams stack up at the beginning of training camps? Let's rank them 1-30.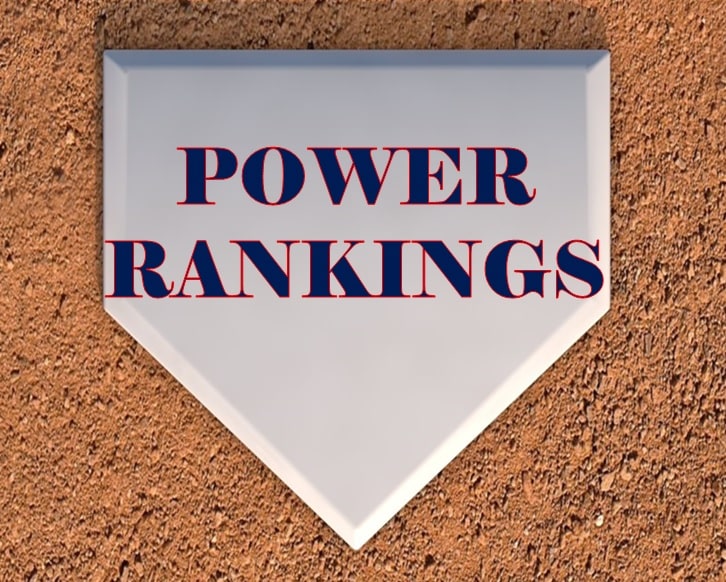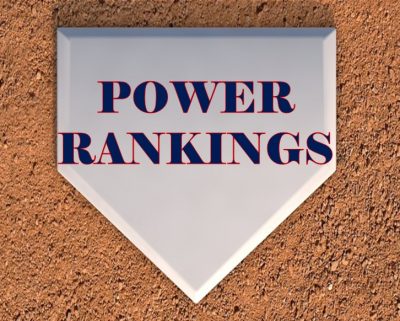 1. Los Angeles Dodgers
The Dodgers' rotation will now feature three former Cy Young winners, and that doesn't include Walker Buehler (who might win it this year). Bringing back Justin Turner helps balance a deep lineup for the defending World Series champions.
2. San Diego Padres
The Padres' rotation could be as good as the Dodgers, which sounds crazy. The additions of Yu Darvish and Blake Snell gives them proven aces around their young core. Their lineup is deep and their bullpen is solid. This is a crazy-good team.
3. Chicago White Sox
The Sox were fun last year. Now they have expectations to meet. Tony LaRussa was a controversial hire as manager but bringing in Lance Lynn could be one of the more significant moves in the entire American League. They're also excited to see what Michael Kopech can add to the rotation.
4. New York Yankees
The White Sox get the nod ahead of the Yankees because we like them more offensively at third and behind the plate and like Chicago's rotation depth more. That shouldn't discount the Yankees' being a legit World Series contender and Gerrit Cole is an early pick for American League Cy Young.
5. Atlanta Braves
The best team in baseball's best division, the Braves' rotation is as good as any in the game and their lineup is loaded. The return of Marcell Ozuna was significant. We'll see if Ronald Acuña Jr. can be a 40-40 guy in a full season.
6. New York Mets
The Mets are still considering an upgrade at third base but the addition of Francisco Lindor changes everything for them offensively and defensively. They'll be right there with Atlanta all season.
7. Toronto Blue Jays
A good, deep, young lineup added George Springer this winter. But the fate of the team will fall on the pitching staff. Is Nate Pearson ready to be an impact arm in a pennant race?
8. Minnesota Twins
Is José Berríos a legit ace? The Twins will need him to be that if they're going to compete with the loaded White Sox in the American League Central this year.
9. Washington Nationals
The additions of Jon Lester and Kyle Schwarber will provide additional depth to a good team. They need Victor Robles to take another big step in the outfield. Juan Soto might be the National League MVP.
10. Tampa Bay Rays
The reigning American League champions saw their top two starters leave this winter, but the eyes of baseball fans in Tampa will be on shortstop. When will we see Wander Franco in the big leagues?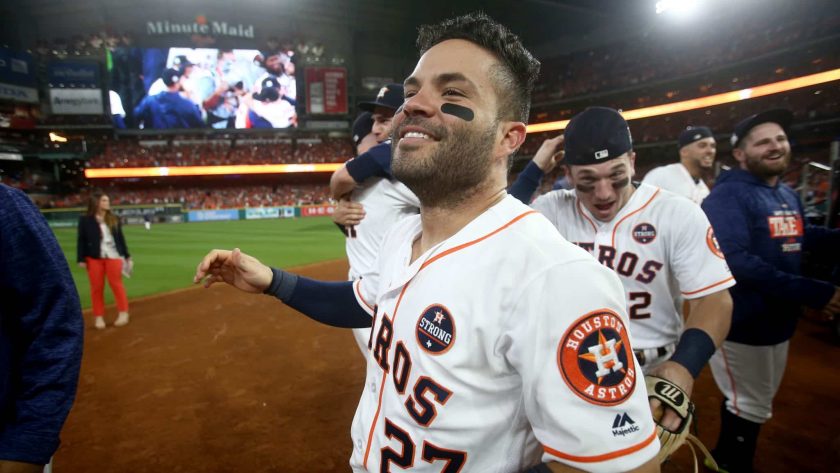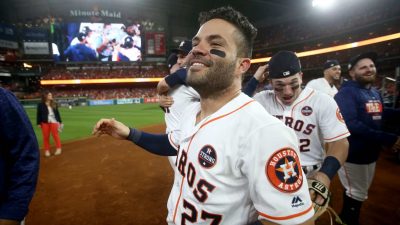 11. Houston Astros
The Astros lost George Springer to free agency this winter and are now one season from Carlos Correa hitting the market. They'll also need someone to step up and replace Justin Verlander in the rotation.
12. St. Louis Cardinals
They pulled the trigger on perhaps the biggest trade of the winter, acquiring Nolan Arenado to bring another big bat to their lineup and the best third baseman in the game to St. Louis.
13. Chicago Cubs
The trade of Darvish took some luster off the Cubs' rotation and letting Kyle Schwarber walk is tough for fans, but the lineup is still dangerous. Javier Báez, Kris Bryant and Anthony Rizzo are all playing for new contracts in 2021.
14. Oakland A's
The A's retooled again this winter but will look to build from their young rotation. Jesús Luzardo and AJ Puk are ready to be the new faces of the pitching staff while Matt Chapman and Matt Olson provide excellent defense on the corners.
15. Los Angeles Angels of Anaheim
With rumors circulating that this could be the final year for Albert Pujols, an improved Angels rotation will look to finally support their lineup. Anthony Rendon might compete with Mike Trout for the American League MVP.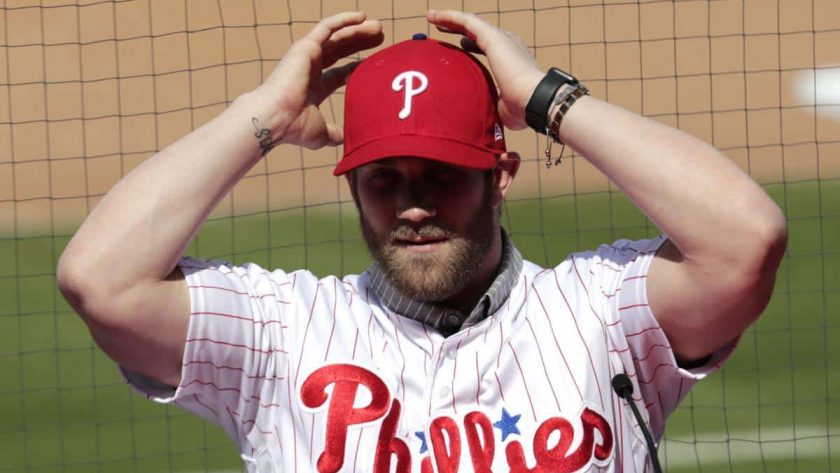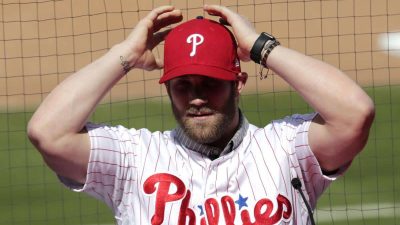 16. Philadelphia Phillies
Is this the year the Phillies finally realize their talent and make a jump? Aaron Nola is a bona fide ace and their lineup is loaded. JT Realmuto returning from a hand injury will be important, but they need an MVP-caliber performance from Bryce Harper this year.
17. Milwaukee Brewers
A lights-out end of the bullpen will help the Brewers compete this year. Brandon Woodruff and Corbin Burnes will provide a couple really good front-line starters as well.
18. Cleveland Indians
The Tribe begins life post-Lindor this year. They're hoping José Ramírez can continue being an MVP candidate at third base as they begin a rebuild. Their pitching will keep them in many games.
19. Miami Marlins
The Marlins have built an intriguing team. Their starting pitching won't sneak up on people any more but they will blow the ball by a lot of big league batters.
20. Seattle Mariners
They're starting camp dealing with the trainwreck created by their now-former CEO. That doesn't change that Seattle's eventual outfield of Kyle Lewis, Jarred Kelenic and Julio Rodriguez could be the best in baseball in a few years.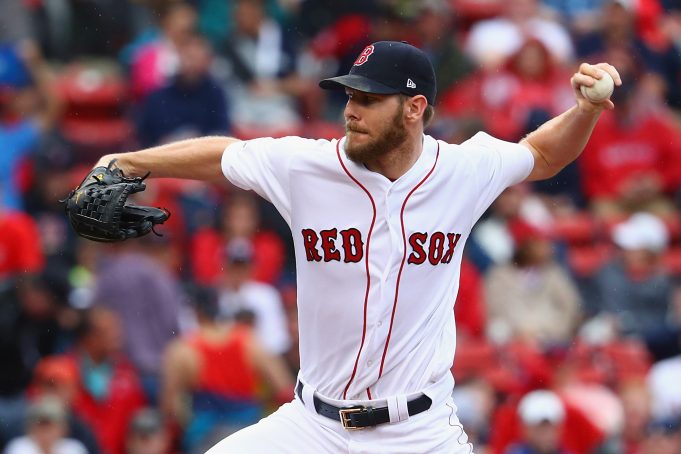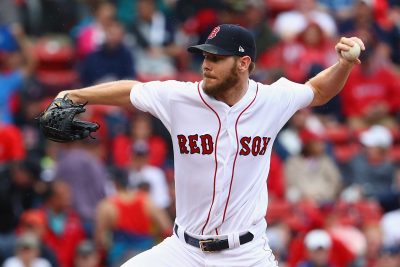 21. Boston Red Sox
The return of Chris Sale to the rotation changes everything for the Red Sox. They'll look for Alex Verdugo to take another bit step forward this season.
22. Cincinnati Reds
The National League Central will be competitive and, if the Reds starters are still in Cincinnati by the end of the season, they could make life hell for the top teams. They need Joey Votto to produce, however.
23. San Francisco Giants
The Giants will struggle against the beasts at the top of their division (a few hours south in California). Buster Posey returns after opting out last season.
24. Kansas City Royals
The Royals will be tougher than their ranking gives them credit this season. Getting Salvador Pérez back will help their young pitching – and lineup. Keep an eye on Andrew Benintendi to bounce back this year.
25. Detroit Tigers
When the Tigers' young pitching get acclimated in the majors they're going to be a tough out. They've drafted a scary group of arms that's coming as soon as this year.
26. Arizona Diamondbacks
The D-bax have some talent in the lineup and a few pitchers worthy of fantasy baseball consideration but the National League West is too top heavy for them to be considered a threat.
27. Baltimore Orioles
Some of the young Orioles are ready to make the jump to the majors, which makes them at least interesting this year. Everyone is waiting for the arrival of Adley Rutschman.
28. Texas Rangers
The Rangers are rebuilding in their beautiful new stadium. If they're going to compete this year they're going to need a strong bounce-back season from Joey Gallo.
29. Colorado Rockies
The Rockies begin life post-Arenado this year with star shortstop Trevor Story one season from free agency. It's going to be a long year in Denver.
30. Pittsburgh Pirates
The cupboard isn't empty in Pittsburgh, but watching could-have-been Pirates stars look great elsewhere is tough for any fan base. Ke'Bryan Hayes is going to be a superstar at third base.