Stop the disrespect. Aaron Boone does a great job managing the New York Yankees, and we all know it.
Aaron Boone doesn't get nearly enough respect, and New York Yankees fans are most guilty of it.
That's right. I said it. Laying all my cards out on the table. We've enjoyed this Yankees preseason series with my Adam Conover-wannabe flair, so it's time to end with a lesson.
I'm calling you out, Yankees Universe. What's the point of enjoying the team we love so much if we're just going to criticize the manager at every wrong turn or bump in the road?
I've got a lot to say on this matter, so do me a favor. Sit down, be quiet, and say it with me.
Aaron Boone is a fantastic manager, and few truly appreciate him at all.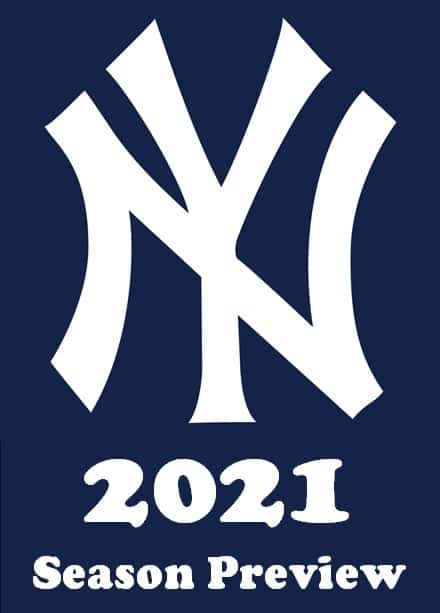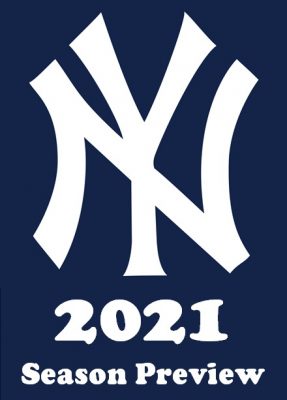 Give the guy a break
Look, I'll be the first to admit that I thought Boone was a weird hire. Sure, he played for 12 years and is responsible for one of the most iconic moments in Yankees history. He knew the game. But he was otherwise an ESPN broadcaster with no coaching experience.
Matched up against longtime San Francisco Giants bench coach and former Yankees prospect Hensley Meulens, the right choice seemed clear.
General manager Brian Cashman instead hired Boone, to everyone's surprise. Even so, at his introductory press conference, his sincerity was genuine and it was obvious he was serious about the demands of the job.
Fast forward to today, and Boone is the only manager to notch 100 wins in his first two seasons as an MLB manager. In 2019, he guided the Yankees to Game 6 of the ALCS despite dealing with devastating injuries all year long. That he lost AL Manager of the Year to Minnesota Twins skipper Rocco Baldelli is a travesty.
Much as some may not want to admit it, the man is great at his job.
No more excuses
And don't come at me with those lame reasons as to why Aaron Boone needs to be fired. I'm sicker of those than I am discussing the final season of Game of Thrones.
"He's in over his head."
Except he isn't.
"It was a mistake to hire him and he's the wrong man for the job."
Except he isn't.
"He makes terrible pitching decisions."
Alright, fine. I'll grant that. Even I noticed last year that Boone often seemed skittish when managing the pitching staff in 2020. Moreover, there are a handful of games throughout his tenure where he left pitchers in either for too long or lifted them too quickly.
But in 2020, put Boone's decisions in context. It was a 60-game season with barely any days off, so everyone probably felt exhausted down the stretch. Losing Tommy Kahnle to Tommy John surgery was a big loss and Adam Ottavino had an awful, awful season. The bridge to closer Aroldis Chapman was always rickety, and even the Cuban fireballer missed some time recovering from COVID-19.
Long story short, give Aaron Boone a break for things beyond his control. And stop blaming him for players' cold streaks too!
The Cashman seal of approval
Most important of all, Cashman likes Boone and that's enough that he's probably sticking around for a long, long time. Cashman even said it himself to Fox News' Will Cain before his annual charity rappel down the Landmark Tower in Stamford, Connecticut.
"I've had three managers — 10 [years] with Joe Torre, 10 with [Joe] Girardi and hopefully 10 more with Boone," said Cashman.
And what happened next? Cashman rappelled down the building with who by his side? Why, Aaron Boone of course!
"I've had three managers. 10 (years) with Joe Torre. 10 with Girardi and hopefully 10 more with Boone."

No better time to ask Brian Cashman if he's going to extend Aaron Boone's contract than when Cash and Boone are rappelling down a building together pic.twitter.com/KhXvvopv3T

— Talkin' Yanks (@TalkinYanks) December 4, 2020
Think about that. Boone is entering his fourth season with the Yankees and hasn't yet won the 28th World Series he was expected to deliver. His starting rotation behind Gerrit Cole makes the bridge at the end of Temple of Doom look like the Triboro.
And despite it all, Cashman is already looking towards the future with Boone at the helm. The man has always been a straight shooter, so why would he lie?
Final thoughts
Look, I get it. We're New Yorkers. We demand results and we demand them quickly. Hell, some of us voluntarily pay $6 for a slice of artichoke pizza even though we know it's an insult to pizza.
So even though I may hear people slander Aaron Boone's good name and want to smack them for it, I get it. I understand. Going over a decade without nary a World Series appearance is both frustrating and disappointing. I grew up in the '90s. Believe me, I feel your pain.
But none of the Yankees' adversity over the last three years is Aaron Boone's fault. Injuries have ravaged the roster his whole tenure, and the pandemic kept the players from making the most of new trainer Eric Cressey's ideas. On top of that, the pandemic tired everyone out from top to bottom, making that rough 5-15 stretch last year look even worse.
And though COVID-19 is still present this year, it won't fully define the season. Slowly but surely, the game is getting back to normal. Aaron Boone is set up to succeed under mostly normal circumstances.
I'm ready to sit back, relax, and enjoy the season while trusting him to do his job.
Are you?