The New York Yankees lost two key relief arms this offseason. Who can they rely on to step up out of the bullpen in 2021?
Our Yankees 2021 preview series will stay on the mound but we'll shift our focus from the starting rotation to the bullpen.
Under general manager Brian Cashman's regime the New York Yankees have mastered the art of building a bullpen from scratch. If you look back at recent years, you'll see that Cashman has a knack for taking random arms people otherwise wouldn't have noticed and turning them into elite bullpen talents.
We've seen this happen in real-time. Chad Green didn't work out as a starter but is now a feared reliever with an electric fastball. Dellin Betances followed a similar path and was a feared setup man for years.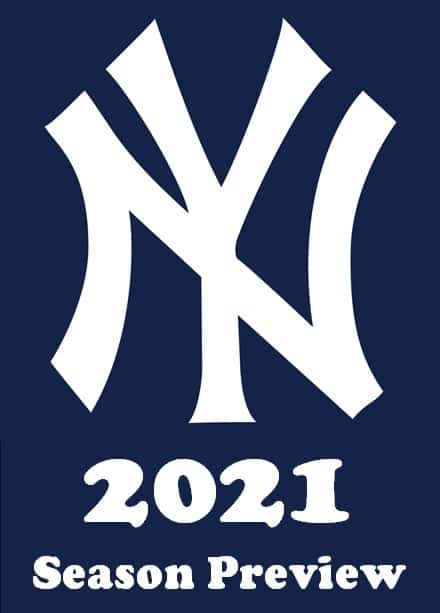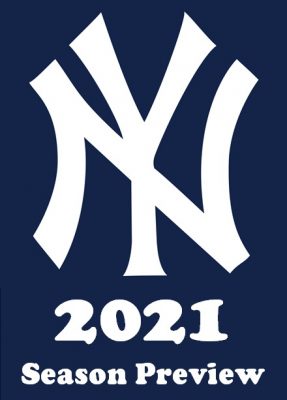 And in 2021, Cashman has been tasked with doing it again. The Yankees have an established closer in Aroldis Chapman, and both Green and Zack Britton can handle setup duties. However, two key arms in Adam Ottavino and Tommy Kahnle are now gone. So is Jonathan Holder.
Fortunately, the dean of the Yankees' front office anticipated this and has already made some moves. He also has some attractive in-house options.
Let's take a look at who fans can expect to step up as bullpen staples this season, and maybe breathe a little easier afterwards.
Darren O'Day
Darren O'Day seemed a weird signing for the New York Yankees at first blush. Even for one year, $2.5 million, he's 38 years old and the Yankees traditionally like to use younger arms out of the bullpen.
But even though O'Day is one of baseball's elder statesmen at 38, his numbers are more indicative of someone who's 28. He owns a 2.51 era for his career and 11.4 K/9 in the last six years. He spent the last two years with the Atlanta Braves and even in limited action due to injuries and the pandemic, he managed a 1.25 ERA.
O'Day also knows the AL East after spending seven years with the Baltimore Orioles. He owns a 2.25 ERA against the division and pitched to a mark of 1.27 in Yankee Stadium. The man clearly still has it, so he could be a key arm for middle relief.
Jonathan Loaisiga
Loaisiga has worn a lot of hats for the New York Yankees, from starter to middle reliever to setup duty. Having seen enough of him since he debuted in 2018, it's pretty clear he grades out better as a reliever.
It helps that his K/9 in his young career is already a respectable 10.44, and his average career fastball velocity is over 96 mph. Loaisiga also throws a curveball whose spin was in MLB's 75th percentile last year, and features a changeup as his third pitch.
In terms of his actual bullpen role, Loaisiga is a good fit in the sixth or seventh inning. He has the velocity and the secondary pitches to fill either Kahnle or Ottavino's slot, especially if he can turn his changeup into something special.
Kyle Barraclough
Here, we have what could be another genius move from Cashman. Barraclough didn't pitch in 2020 after spending spring training with the San Diego Padres ahead of the pandemic postponing the season. He now joins the Yankees on a minor league contract with an invitation to Tampa.
Early in his career, Barraclough posted 12.1 K/9 over three years with the Miami Marlins. His numbers dropped across the board starting in 2018, but that can be chalked up to a drop in his FIP too.
Make no mistake, the New York Yankees have open slots to fill and it'll probably be an open competition for at least one. With five seasons under his belt, expect Barraclough to make a strong case.
David Robertson
This is where things get interesting. Robertson currently has no team for 2021. He was technically under contract with the Philadelphia Phillies the last two years, but missed 2020 with Tommy John surgery.
Now, according to MLB Network's Jon Heyman, Robertson threw for several teams this week, including the New York Yankees. He turns 36 in April and isn't a kid anymore, but he's apparently reaching the low 90s with his fastball.
It also helps that Robertson knows the Yankees. He came up with the team as a prospect in 2008 and was later traded back to New York from Chicago in 2017. His career K/9 is 11.93 and he owns a 2.75 ERA as a Yankee.
He's probably not going to get anything more than a minor league deal anyway, so why not?
Final thoughts
A strong bullpen has been a defining trait of the New York Yankees for years. It's practically been baseball's version of The Avengers, and bullpen coach Mike Harkey is Nick Fury. Even when things seem at their worst, the unit manages to pick itself back up and succeed again.
Cashman has pulled great moves out of nowhere before when it comes to the bullpen. Now, let's see if he can do it again.