All three of the New York Yankees' starting outfielders are entering 2021 with lots to prove to themselves and the fans.
As our Yankees 2021 preview series continues we now leave the infield to discuss the group of men tasked with patrolling the outfield. And what is clear: the New York Yankees should have a strong outfield in 2021.
That's the most significant word in the sentence: should. 
Even in a shortened 2020 season, the Yankees' outfield featured more of the same. Aaron Judge was hurt (again). Aaron Hicks was overall very effective, but frustratingly streaky. Clint Frazier finally showed his star potential, but in the shadow of declining fan-favorite Brett Gardner.
This means the 2021 season, for all three men, is a clean slate. They are all highly motivated (especially Judge) to put their best foot forward and help the Yankees win that long-elusive 28th World Series. Forget all the various drama and ailments of the past. New year, new outfield.
Frazier, Hicks, and Judge all have something to prove this season. If they succeed, so will the New York Yankees.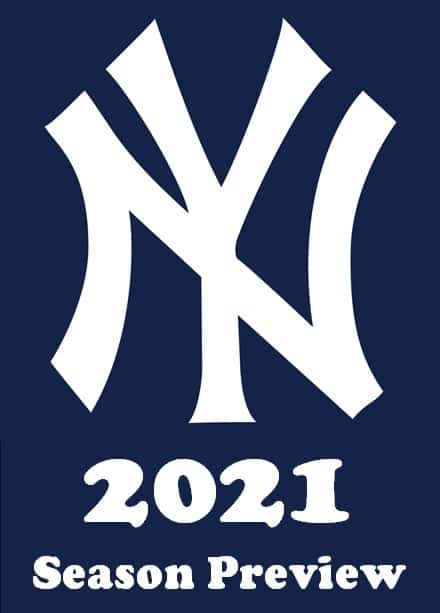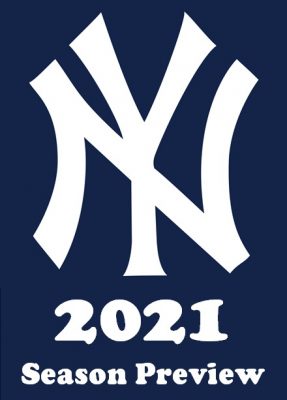 Clint Frazier: Fill Brett Gardner's shoes
Clint Frazier proved to be the surprise of 2020 after his future seemed in doubt the year before. He was a top outfield prospect, but lingering concussion issues and a strained relationship with the media cast doubt on his Bronx future.
In 2020, he seemed destined for a reserve role again and was even sent to the alternate site after making the Opening Day roster. Another Giancarlo Stanton injury later, and he was soon the everyday left fielder. In 39 games, he hit .267 with eight homers and 26 RBI.
But 2021 is different for Clint Frazier for several reasons. Not only does he need to prove he can be productive for a full 162-game season, but he also needs to fill the shoes of popular predecessor Brett Gardner.
Just to be clear, Gardner is still a free agent and doesn't want to play for any other team. Yet, as Randy Miller of NJ.com reported, the Yankees have yet to make him an offer, let alone begun formally negotiating.
Even if Gardner does come back to New York, it will be as the fourth outfielder. Frazier has the starting left fielder's job nailed down. But Gardner is also a clubhouse leader and popular with fans and teammates alike, so the pressure for Frazier to produce and produce big is on.
Aaron Hicks: Pull it all together
Aaron Hicks can be frustrating, but is actually a fantastic player. No, seriously. The New York Yankees are incredibly blessed to have him.
He can hit for both contact and power, plays strong defense in center field, and is good at drawing walks. In fact, Hicks ranked third in MLB in BB% last year. His being a switch-hitter is also an added bonus.
Yet, Hicks has been largely hit or miss since inking a seven-year, $70 million extension in 2019. Injuries continue to be a problem, as does his streaky hitting. The numbers don't really offer an explanation, but he's a contact hitter trying too hard to be a power guy, and it's affecting his batting average. He's only a .235 career hitter, but the potential for improvement is high if he finds that contact/power balance.
Hicks has also struggled with injuries his whole career. As a Yankee, he hasn't appeared in 140 games in a season once. Thus, his goal for 2021 is to pull all of his unique skills together, stay healthy, and just have a great season.
Aaron Judge: Get healthy, stay healthy
Yankees fans and Aaron Judge have to feel mutually cheated. The fans do because after hitting 52 home runs in 2017 en route to winning Rookie of the Year, injuries have derailed him. Judge does because before he can turn in another great season, his body betrays him be it with a broken wrist in 2018 or various muscle strains the last two years.
Judge thankfully took a major step in his conditioning this offseason. New training guru Eric Cressey said the big, tall outfielder lifted fewer weights this winter in lieu of doing more yoga. With added flexibility on top of the rock hard muscle, Judge can hopefully stay on the field and off of the injured list.
It's also good news that before injuring his calf last year, Judge really looked back in breakout form. He hit six home runs in five games early on before everything went downhill faster than Calvin and Hobbes on a sledding day. With a potential long-term extension looming, it's vitally important that he stay healthy in 2021.
Brett Gardner: One last time
Yes, you may cue up Hamiton accordingly for this one.
Now that CC Sabathia is retired, Gardner is the elder statesman of the New York Yankees clubhouse. He inked a one-year deal to return to the team on Friday and posted a .223/.354/.392 line in 2020.
And Gardner isn't a starting outfielder this year. He'll back up both Clint Frazier and Aaron Hicks for when either man needs a day off. This time, he isn't back for playing time.
Rather, Brett Gardner is back with the New York Yankees for one reason: one last World Series run. The Bronx Bombers' World Series window is still open, and the 37-year-old Gardner wants one more ring. He made it clear he wasn't playing anywhere except the Yankees.
Hopefully, as an older reserve outfielder leading a young squad, he can ride off into the sunset how he deserves: as a champion.
Final thought
We all know this New York Yankees outfield can be elite if all three men are running on all cylinders. Brett Gardner's return is a bonus addition to what's already a high-potential trio.
Now, let's see if Clint Frazier, Aaron Hicks, and Aaron Judge can make everything work at the same time to ensure a great 2021 season.