Gio Urshela's career with the New York Yankees hasn't been long, but he's done plenty already to endear himself to the fans.
Our Yankees 2021 preview series continues today with a discussion about the situation at third base.
Show me a New York Yankees fan who doesn't like Gio Urshela, and I'll show you someone who isn't paying attention.
Seriously, what's not to like about him? He's a slick-fielding third baseman who discovered newfound life at the plate in the Bronx. He wasn't just a one-year wonder and continued playing at a high level and through an injury in 2020.
Urshela's New York Yankees story is truly inspirational, and 2021 will be yet another where he overcomes adversity to succeed. There is no reason to dislike Gio Urshela unless you're a Boston Red Sox fan, and here's why.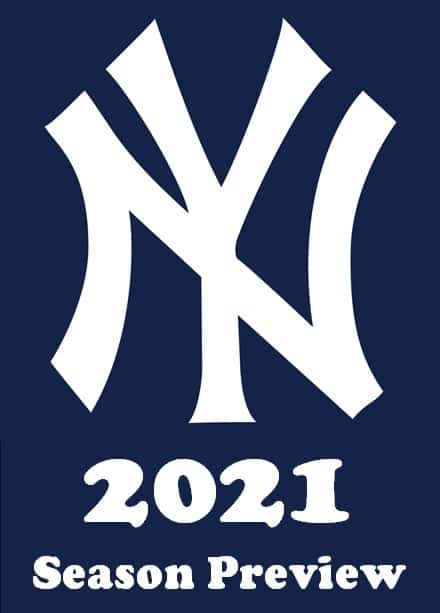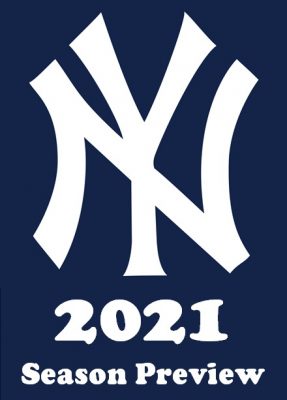 The accidental hero
In 2018, Gio Urshela was an afterthought. The year before, Yankees fans only knew him as a light-hitting Cleveland Indians third baseman who saw some playoff action. He was then traded to the Toronto Blue Jays for nothing and stashed in the minors.
Meanwhile, Miguel Andujar was a rookie sensation in New York. He hit .297 with 27 home runs and an eye-popping 66 extra-base hits. Forget his horrible BB% and -11 OAA at third base, not to mention his league-worst -21 DRS. Meanwhile, the Blue Jays sent Urshela to the Yankees in August 2018 for cash.
A year and an Andujar shoulder injury later, and Urshela was called up from the minors to cover third base while the young slugger required.
Fast forward to today, and Gio Urshela is a Yankees regular. Miguel Andujar, on the other hand, can only look on as Yankees Twitter drops his name in fantastical, unrealistic trades as he watches from the bench.
For context, has hit .310 since donning the pinstripes. Thanks to a great in-depth look from Mike Petriello of MLB.com, we now know why. After being traded to New York, he was assigned to Triple-A Scranton/Wilkes-Barre and worked with hitting coach Phil Plantier to change his stance and get to "using my legs more," as Urshela himself put it.
Urshela the Tough
In fact, let's look at one instance involving Urshela's legs to show how much he does belong in New York.
On Aug. 4, 2019, the Yankees were playing the rival Boston Red Sox at home. With New York up 7-4 in the sixth inning, Urshela fouled a ball off of his right kneecap and had to be looked at by the training staff. He stayed in the game, only to foul another ball off of his left shin two pitches later and fall to the ground.
But Urshela didn't leave the game despite another visit from Steve Donohue. He stayed to finish the at-bat before grounding out, and then remained in the field before being lifted in the ninth inning. Either Urshela is tough as nails, or he has Wolverine-like healing abilities and thus owns the best-kept secret in MLB.
Urshela's toughness was also front and center in 2020, when he played through a bone spur in his throwing elbow. It was clearly affecting him at the plate, and he was batting just .239 on Sept. 1. Given the season started in July and was a 60-game sprint to the finish, this was a concern rather than a slow start.
Urshela then spent some time on the injured list and came back looking like his old self. He hit .390 in September and finished the year batting a strong .298. In December, he had surgery to remove the spur and is already doing on-field workouts in Tampa.
But wait, there's more. As Urshela told Ken Davidoff of The New York Post, the operation was delayed from October to December since he contracted COVID-19 in his native Colombia. Urshela also experienced mild symptoms, including losing his senses of smell and taste.
Final thoughts
Gio Urshela isn't just a beloved Yankee at this point, but a borderline inspiration. He went from a barely noticeable youngster to a potential All-Star almost overnight. Injuries are an afterthought to him. After battling COVID, per Davidoff, he worked to make sure that less fortunate Colombian families had access to hand sanitizer.
Gio Urshela embodies what it is to be a Yankee. He works hard to be a complete player, using the whole field with his bat and fielding himself to a career DRS of 7 at third base.
Plus, who doesn't love his clear bromance with teammate Gleyber Torres?
Even if his future in the Bronx grows uncertain as his price tag goes up, he's still three years out from free agency. That's plenty of time for the fans to love him as a key member of the New York Yankees.
Because honestly, after reading this, how can anyone not think of the man and smile?