After being out of game shape in 2020, it's not crazy to think Gleyber Torres might now be on a short leash with the New York Yankees.
Our Yankees 2021 preview series moves on today. After looking at the situations behind the plate, first and second base, let's now turn our attention to shortstop.
In 2019, Gleyber Torres proved the New York Yankees would and could get by without Didi Gregorius at shortstop. Rough defense aside, he hit .278 with 38 home runs and 90 RBI in his age-22 season. Entering 2020, more great things were expected of the young Venezuelan.
Cue the COVID-19 pandemic, and the wheels fell off. Torres dealt with leg injuries and played in 42 games during the abbreviated 60-game campaign. He hit just .243 on the year with three homers and 16 RBI. After two years as a feared Yankee bat, Torres looked completely lost at times.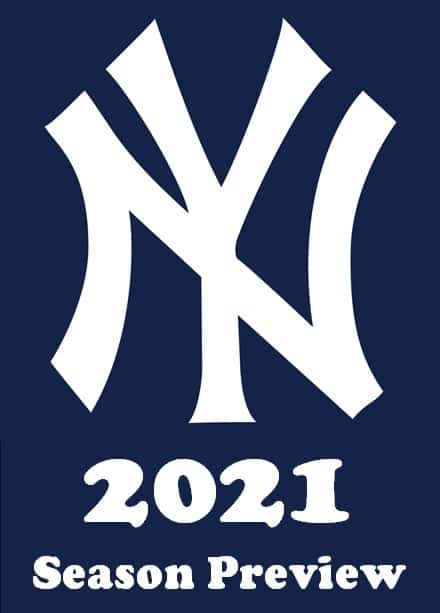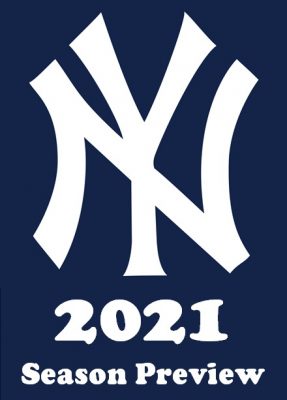 Later, general manager Brian Cashman revealed the real culprit. Appearing on YES Network's "Yankees Hot Stove," he revealed Torres was not in game shape when players resumed training for the season.
"(Torres) wasn't in the best shape to start the second spring training," he said. "On his return from the shutdown, we spent a little bit … first half of the season playing catchup, maybe in the first 40 or 45 games of the season playing catchup. Once we got him back online and in shape, we saw, towards the last 20 games including the playoffs, the Gleyber Torres we're used to seeing."
Cashman also added he believes Torres is a better second baseman than shortstop, rare public criticism from the team's GM. This obviously begs the question.
Do the New York Yankees have Gleyber Torres on a short leash?
Why say anything?
Brian Cashman's calling out Torres is interesting for a couple of reasons. First, Torres seemed like the last player who would wind up on the receiving end of criticism from him. After all, he's Derek Jeter's heir apparent as the team's next great homegrown shortstop, not to mention a better power hitter than the Captain.
But anyone who knows the Yankees knows that behind the soft-spoken image, Cashman is brutally honest. Think of him as Henry Drummond in Inherit the Wind. He doesn't let anyone jerk him or his team around. He'll be quiet and slowplay his game before revealing the ace up his sleeve. Remember, he got the Chicago Cubs to trade Torres and his whole future for Aroldis Chapman's expiring contract in 2016.
Cashman called Torres out for being out of shape for a reason. It was to make sure this was the first and last time this ever happened.
What's next
Granted, let's not be too hard on Gleyber Torres for showing up to camp out of shape. It's not uncommon for that to happen at all. On top of that, the 2020 season was unlike anything ever seen before and hard on everyone from players to front offices. With the layoff from March-July, there's no way Torres was the only player who returned out of shape.
But there's the rub. We all saw MLB and the players' union's actions mere days after the pandemic shut down the sport. Both parties were actively putting plans in place for when teams returned to play.
No one acted as though the season would 100% be canceled. Even when the pandemic was at its worst, everyone assumed there would be baseball at some point. No one sat at home just twiddling their thumbs.
The point is players knew staying in game shape would be important. Baseball didn't come back for four months but given how quickly MLB and the union quickly agreed (sort of) on certain financial terms, both sides acted as though it would only be four weeks. Even with most of the nation under strict stay-at-home orders, everyone was expected to remain in playing shape.
For some reason or another, Gleyber Torres failed to do so, and Cashman has every right to feel frustrated about that.
Final thoughts
All this to say that Gleyber Torres is absolutely not in Brian Cashman's doghouse. Even though MLB's new "deadened" ball could mean a dip in his power numbers, he is by no means on the chopping block. He'll get the chance to redeem himself and, based on his Instagram stories, he seems to be in great shape already.
But Cashman was serious when he publicly admitted Torres was out of shape last year. He was sending a message: "Don't let this happen again. Ever."
Not to mention, Brendan Kuty of NJ.com reports infield prospect Anthony Volpe added muscle in the offseason and has seen higher exit velocities as a result.
Gleyber Torres isn't on a short leash now, but mark this writer's words. If another slip-up happens, Cashman might not be as forgiving.
At which point, don't be surprised to hear Volpe knocking on Torres' door at 25 Starting Shortstop Street.