With Luke Voit entrenched as the starting first baseman, the New York Yankees need to make a decision about Mike Ford.
Luke Voit is the starting first baseman for the New York Yankees.
Period. End of discussion. Make no bones about it. Final answer, Regis. The man isn't going anywhere.
Mike Ford, meanwhile, is a different story. He has his merits as a hitter, but won't ever be much more than depth in the Yankees organization. He also turns 29 in July, so he'd ideally be on a team where he can get more consistent at-bats and make the most of his prime years.
Don't get me wrong, this isn't to say the Yankees should trade Ford at their first opportunity. The lineup is too right-handed already and his lefty bat is a nice platoon option. Not to mention, he can hold his own at first base if Voit needs a full day off.
The problem is Voit isn't going anywhere, and other offseason decisions have Ford's future in the Bronx cloudier than one would think. A hard decision is coming, and it might need to be made soon.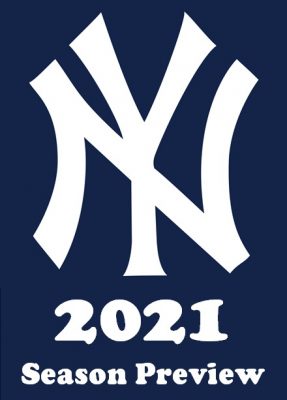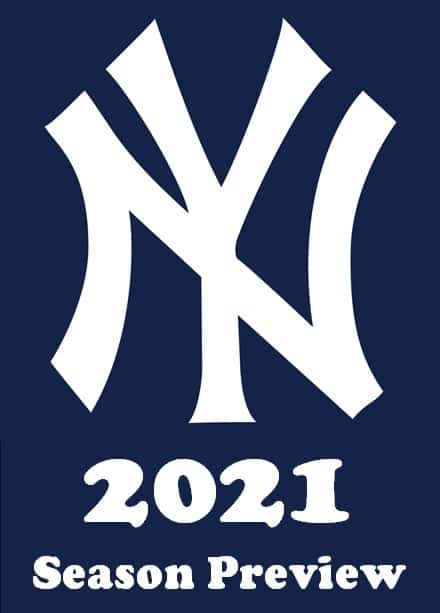 Voit vs. Ford
Luke Voit's merits stand on their own. He's been a lineup fixture since being traded from the St. Louis Cardinals in 2018, posting a fantastic .376 lifetime wOBA. His 22 home runs led the majors in 2020.
Voit also has three years of arbitration left before free agency in 2025. He'll be 34 by then, so the Yankees are getting his prime years at a discount.
Mike Ford, on the other hand, has never been a regular starter in MLB. He debuted in 2019 after Greg Bird went on the disabled list (again) and soon turned some heads. In 59 games, he posted a line of .259/.350/.559 with 12 home runs and 25 RBI.
From a money standpoint, Ford is in a similar position. He won't hit his first arbitration year until 2023, his age-30 season. He'll hit free agency just one year after Voit, so the Yankees have Ford for his prime years.
Ford's New York future
It's also worth noting that since Ford isn't much of a fielder, he's little more than a lefty bat off the bench for the Yankees. Remember, Gold Glover DJ LeMahieu can play first base as needed and the Yankees have middle infield depth. The only time Ford would really see the field this season is if Luke Voit needed a full day off and LeMahieu wasn't switching positions.
I hate to say it, folks, but we all know it's true. Unless Voit's power suddenly disappears and he regresses to the point of being benched, Mike Ford's current role will not change.
Granted, there's absolutely no shame in being a bench player. Former New York Mets infielder Lenny Harris became a cult hero because of his pinch-hitting prowess.
But Ford's bat has proven that under the right circumstances, there's a place for him in MLB.
The future of the DH
https://www.youtube.com/watch?v=-V7GWANb8Mk&ab_channel=BournigalSports
As to what Ford's role would be on another team, that depends. His fielding samples are too small on the MLB level, and he doesn't exactly project as an elite glove.
Teams could easily want to give him a shot in the field, but we all know the truth. If Mike Ford is going to be an everyday player, it'll be as a designated hitter.
Speaking of, this is where the Yankees might be able to turn Ford into gold. The National League adopting the DH is not a matter of if, at this point, but when. If, for example, the Milwaukee Brewers call looking for a powerful lefty bat, Ford suddenly looks a lot more valuable.
In which case, general manager Brian Cashman negotiates accordingly and gets a strong package of prospects in return.
Mike Ford, hopefully, goes on to develop a reputation as a true power threat in the lineup.
Final thoughts
The sad part of it all is Ford was literally designed to be a New York Yankee. He grew up in New Jersey and played college ball at Princeton. He signed with the Yankees as an undrafted Free agent in 2012 and then toiled in the minors for seven years.
Make no mistake. Mike Ford is basically baseball's version of Rudy. He is playing for the team he rooted for growing up. His path to the majors was full of blood, sweat, and tears. It seems heartbreaking to even think of him putting on anything but the pinstripes with the interlocking NY.
All this to say that Ford will absolutely play for the New York Yankees this year. Even if it's just as a reserve, Aaron Boone will find a way to get him at-bats if he makes the squad out of spring training.
But it's like I said before. Luke Voit isn't going anywhere and a move elsewhere might let Ford take a big step forward in his career. If he can be a consistent hitter who works good at-bats, he could prove to be a valuable trade chip.
One way or another, he deserves better than to just come off the bench.